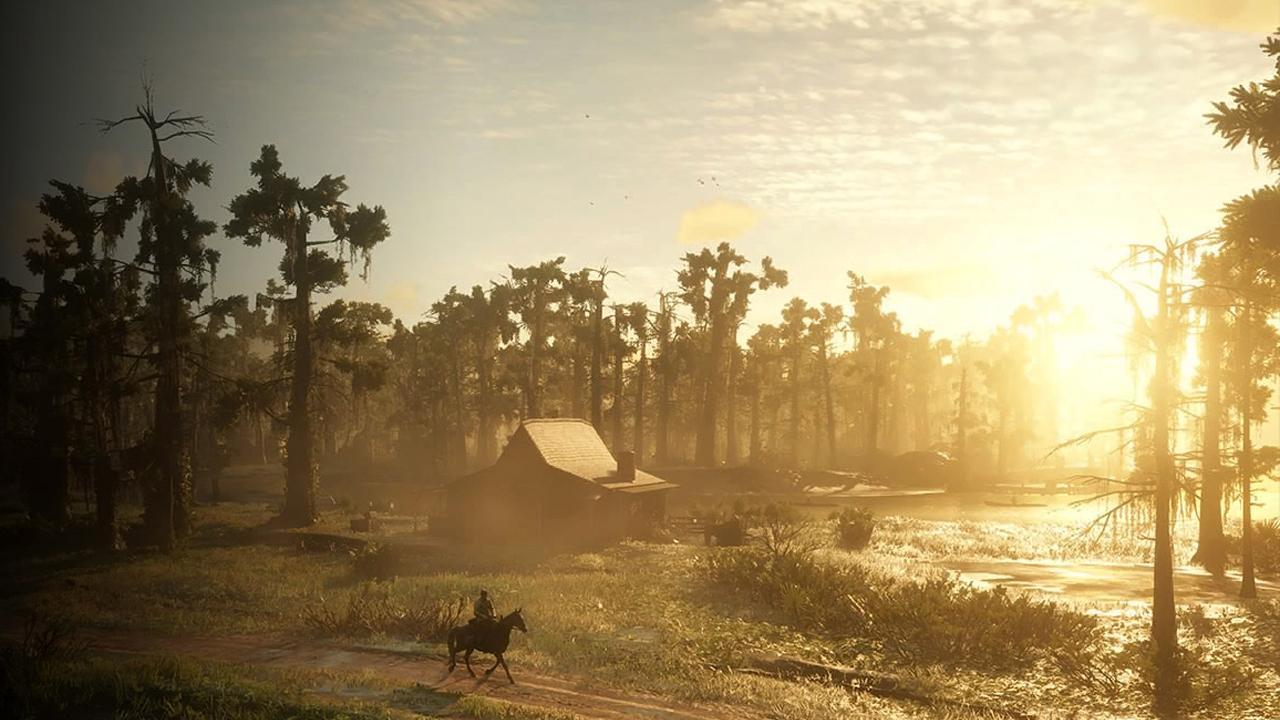 Lemoyne is one of the five American states in Red Dead Redemption 2.
Enjoy the lush meadows and southern climate of Lemoyne's countryside, or take in the lights in the cultural city of Saint Denis. That's if you make it through the foreboding marshland and Bayou Nwa.
The state of Lemoyne is located in the south-east part of the map in Red Dead Redemption 2. It's divided in three regions: Scarlett Meadows, Bayou Nwa and Bluewater Marsh.
Below you find the list of Animals, Horses, Weapons, Characters and Gangs you can encounter in Red Dead Redemption 2 in the state of Lemoyne, as well as the Missions taking place in the territory, photos, videos and more.
RDR2: Lemoyne Map
Based on (Real Life)

Louisiana
Main Locations in Lemoyne
Lemoyne Video Documentary
Animals Species & Wildlife in Lemoyne
Horse Breeds in Lemoyne
Weapons found in Lemoyne
Characters living or found in Lemoyne
Gangs & Factions found in Lemoyne
Missions taking place in Lemoyne
Screenshots
Artworks