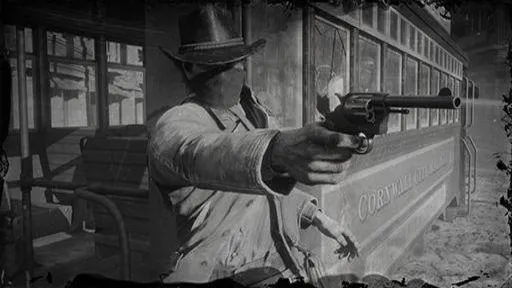 Urban Pleasures is a main story mission in Red Dead Redemption 2 given by Dutch van der Linde , as part of Chapter 4 .
It's the 56° mission in chronological order of the RDR2 story mode, played with protagonist Arthur Morgan .
Urban Pleasures - Mission Details:
After receiving a tip from Bronte about a trolley station in Saint Denis holding a large amount of cash, Dutch, Arthur and Lenny meet to rob it.
Mission Objectives
Gold Medal Objectives (100%)
The following are the Mission Objectives required to obtain the Gold Medal in the mission "Urban Pleasures":
Rob all the customers in the trolley station
Kill 10 lawmen while on the trolley
Prevent any lawmen jumping on the back of the wagon
Shoot the dynamite Lenny throws
Complete the mission without taking any health items
Note: You must complete all Gold Medal requirements in one single playthrough of the mission.
Urban Pleasures: Mission Info
Urban Pleasures Gold Medal Video Walkthrough