Red Dead Redemption 2 Table Games Guide: All Mini-Games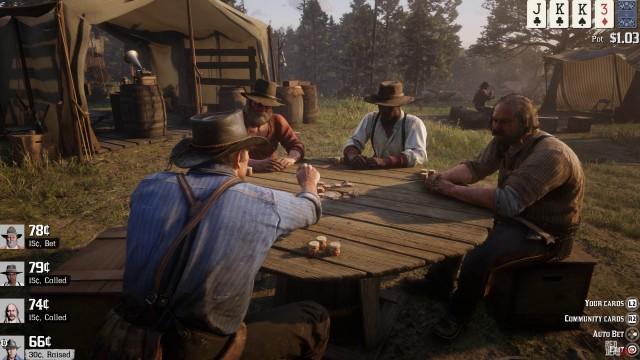 In addition to the side activities of Hunting and Fishing, Red Dead Redemption 2 features 4 Table Games / Mini-Games: Poker, Blackjack, Dominoes and Five Finger Fillet.
Playing all four Table Games / Mini-Games is required for 100% Game Completion of Red Dead Redemption 2, and will also unlock the Trophy / Achievement "Hobby Horse". You don't have to win the games, just playing them will count.
Below you find detailed guides to all the table games you can play in Red Dead Redemption 2, including the rules of the games, how to play them and the locations where you can find each game.