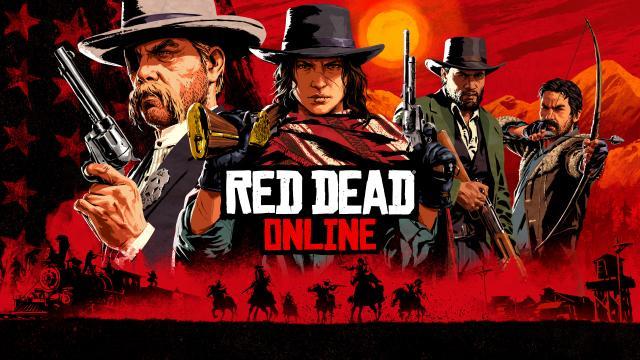 Game Releases

Release Date

November 27, 2018

Platforms

PlayStation 4

Xbox One

Release Date

November 5, 2019

Platforms

PC

Release Date

November 19, 2019

Platforms

Google Stadia

Release Date

December 1, 2020

Released as Standalone Game (Digital)

Publisher

Rockstar Games

Developer

Rockstar Studios
Red Dead Online: Game Info
The vast and atmospheric world of Red Dead Redemption 2 provides the foundation for a continually expanding multiplayer experience, Red Dead Online.
Forge your own path as you battle lawmen, outlaw gangs, and ferocious wild animals to build a life on the American frontier. Build a camp, ride solo or form a posse and explore everything from the snowy mountains in the North to the swamps of the South, from remote outposts to busy farms and bustling towns.
Chase down bounties, hunt, fish, and trade, search for exotic treasures, run your own underground Moonshine distillery or become a Naturalist to learn the secrets of the animal kingdom and much more in a world of astounding depth and detail.
Red Dead Online: Features
Red Dead Online: Guides & Walkthroughs
Red Dead Online: World
Red Dead Online: Media
Red Dead Online: Resources & Useful Links