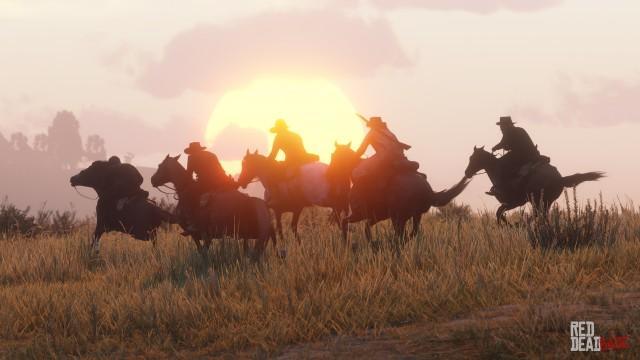 Across the Five States
The Red Dead Online multiplayer has launched! The world of Red Dead Online will be a continually expanding experience, with constant additions and updates.
In Red Dead Online, you can ride with friends in a Posse and set up your Camp, embark on cooperative story-based missions or go head-to-head in competitive series, find strangers throughout the world to help (or hurt), tackle spontaneous Free Roam challenges, go hunting, fishing, bond with your horse, explore with friends or on your own (but look out for ambushes), and much more.
All the while, you'll accumulate XP through your explorations and encounters that counts towards your Rank & Unlocks and provides added bonuses. Unlock items and improve your attributes while you progress. You can also take on Award Challenges throughout your open-world experiences to earn Awards in 12 categories like combat, hunting, sharpshooter and survivalist.
Red Dead Online begins with creating your character. Detail your appearance and attributes before you set out on your journey from Sisika Penitentiary where you'll acquire a horse, set up a Camp, hunt down a treasure, equip your first Ability Card and meet some fateful characters with a larger story to tell; one that involves chasing truth, revenge, and honor.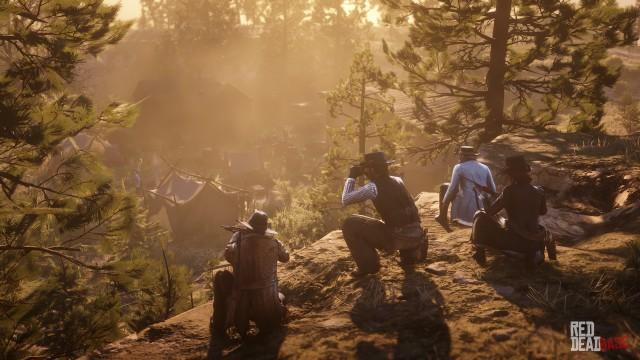 Honor and Outlaws
In Red Dead Online, your Honor will shift high and low based on your decisions and behavior. You'll shape your honor through your choices: from life or death decisions to natural interactions such as caring for your horse.
In addition to the world responding to you in subtly different ways, you'll also notice the nature of certain missions will reveal themselves to you based on your current honor state.
A Land of Opportunities (Story Missions)
Honor also plays into this deeper cooperative strand for two to four players. In A Land of Opportunities, you'll be faced with a multi-part series of missions, with some parts changing as your honor changes on a larger journey to seek truth and justice, or revenge.
Free Roam Missions
Head over to the Stranger icons throughout the map alone or with your Posse to embark on Free Roam Missions. You'll see some familiar faces along the way, and these missions can vary based on how noble or nefarious you are.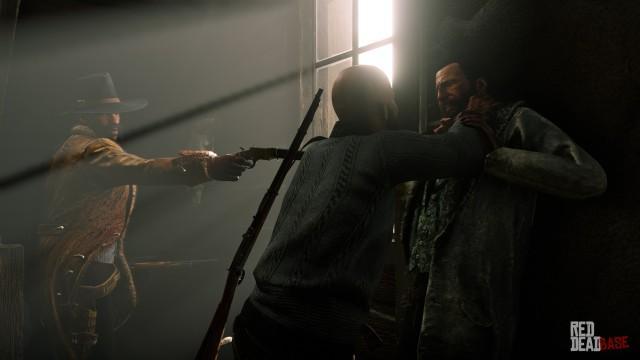 Competition and Showdown Series
Of course, Red Dead Online comes packed with all new competitive game play. At launch there are 5 modes that are part of a larger Showdown Series, and you can also enter your trusted steed into Races including point-to-point, lap and Open Races strewn across the map.
More Showdown Modes continue to get added as part of Red Dead Online updates. Check out the full list of Red Dead Online Game Modes & Missions currently available.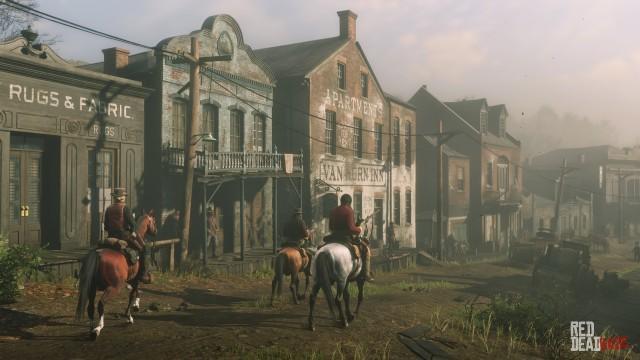 More Details and What's Next
Rockstar wants to hear from you and asks for your help. In addition to reporting bugs, technical issues, glitches and exploits at https://support.rockstargames.com, you can send Rockstar your feedback and suggestions at reddeadonline.com/feedback.
Make sure you're staying tuned for regular updates about Red Dead Online, including new content additions, features, changes, and other news about the game.