GTA 6 Cars & Vehicles List: All Confirmations, Leaks & Rumors
---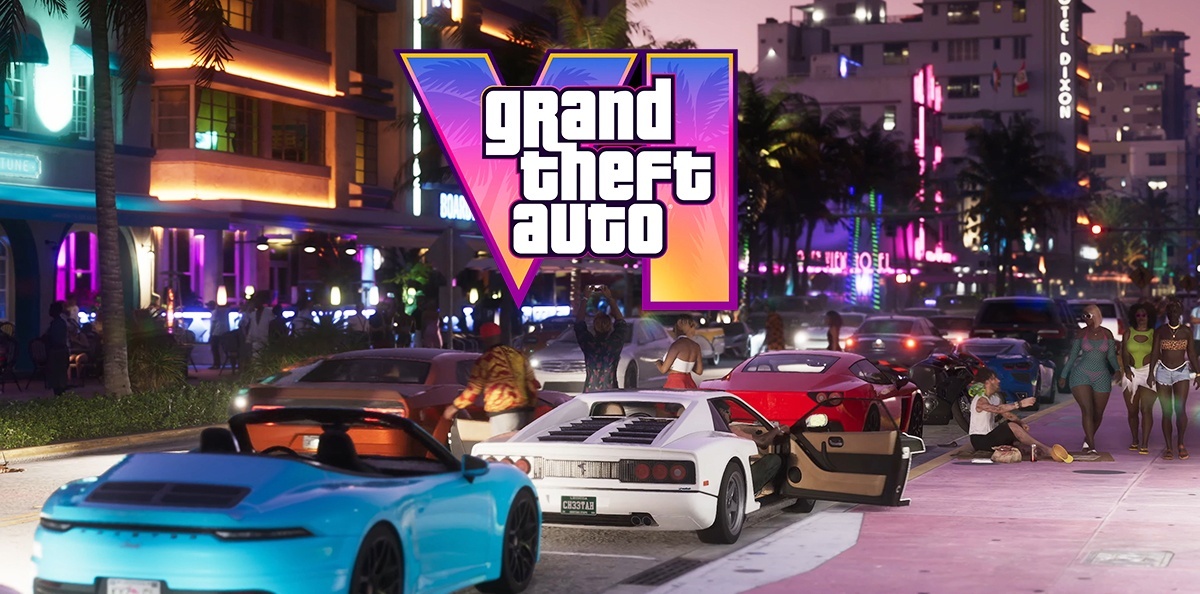 On this page, you find a complete guide to all vehicles and cars in GTA 6, with all the information known so far. This GTA 6 Vehicles Database will include the full list of all GTA 6 Cars, Motorcycles, Helicopters, Planes, Boats, and special vehicles that you will be able to buy or steal in GTA 6 when the game comes out for PlayStation 5 and Xbox Series X|S.
We will always keep this page updated, staying on top of any GTA 6 vehicles confirmation, whether in screenshots, trailers, latest rumors, or any type of leaks. For each revealed GTA 6 vehicle, we will add detailed information and statistics, along with pictures, their real-life counterparts, and much more.
We can expect vehicles in GTA 6 to look amazing, with incredible attention to detail to the body and interiors. What GTA 6 vehicles would you like to see in the game? Let us know in the comments below!
List of Confirmed GTA 6 Vehicles
This is the list of GTA 6 cars and vehicles that have been confirmed to be in the game due to them appearing in the first official trailer of the game, or the leaks from September 2022.
We are not allowed to post any pictures from the leaked footage, so the images shown below are still the ones from GTA 5. However, the following vehicles are confirmed to appear in GTA 6:
Supercars & Sports Cars
Bikes & Motorcycles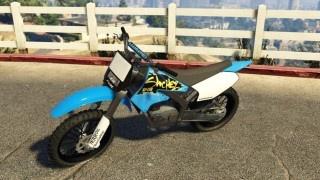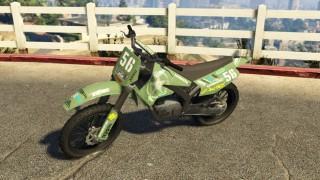 Other Cars, SUVs & Vans
Boats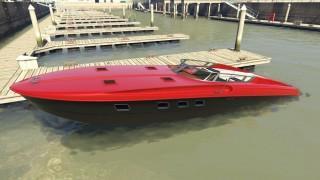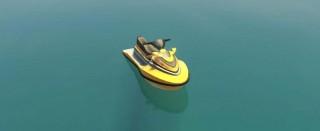 Planes & Helicopters
Of course, this is only the list of the currently known and confirmed vehicles. There will be many more vehicles in GTA 6 which are yet to be seen or discovered.
In addition, the game will of course feature more types of vehicles such as Motorycles, Planes, Helicopters, and Boats which are yet to be revealed.
Brand New Cars Confirmed for GTA 6:
The following is a list of brand new vehicles that have never appeared in a Grand Theft Auto game before, but have been spotted in the GTA 6 Trailer 1 or leaked footage, meaning they will be making their debut in the series:
Chrysler 300
Dodge Challenger FHP
Dodge Ram 2nd Generation
Dodge Ram Dually
Excavator with a grappling attachment
Ford Explorer or Tahoe mix (90s/2000s)
Ford Explorer Police SUV
Ford Ranchero (70s) (this seems to be the Protagonist's vehicle)
Infiniti Q45
Mercury Cougar 69/70
New Flyer Xcelsior Bus
Toyota Rav 4 (2018-present) with styling cues from Lexus NX
Of course, these are the real-life counterparts of the mentioned vehicles. Their in-game names are not known yet.
Other GTA 6 Vehicles Confirmed Features
The following are other vehicle-related features that have been confirmed or leaked for Grand Theft Auto VI:
It is very likely that the game will feature both a 3rd person mode and a 1st person mode
The Cars Interiors have an incredible amount of detail and dynamic animations, such as:

Interactive Gas/Brake/Clutch Pedals
Steering Wheel position
Rearview mirror position
Armrest position
Seat position
Seat reclining
Sunvisor
and more
When inside a car, a prompt appears indicating that you can "Tap d-pad left to access the vehicle controls menu, or hold d-pad left to bring up the quick options."
How many vehicles will be in GTA 6?
The number of vehicles included in the Grand Theft Auto series has gotten bigger and bigger over the years, and with GTA 6 being the most ambitious project that Rockstar has ever created, we can expect at least 300 vehicles in GTA 6 at launch, which would be the highest in the series.
For comparison, here are some numbers from the previous games in the series:
GTA 5 featured over 250 vehicles at launch, but Rockstar Games have then added over 400 DLC vehicles throughout the years, with the total number of GTA V & GTA Online vehicles now being close to a staggering 700 vehicles.
In Grand Theft Auto V, cars were divided into multiple classes such as Supercars, Sports Cars, Sedans, Coupes, Muscle Cars, and more. The game also included a variety of other vehicles such as SUVs, Vans, Off-Road, and Military Vehicles. We can definitely expect the same Class System and variety of vehicles to return in GTA 6, with probably an even higher number of vehicles at launch.
It needs to be said that many of the GTA Online vehicles added with DLC updates included all kinds of crazy vehicles such as Flying Bikes, Weaponized Vehicles, Armored Vehicles, large Command Centers, Open-Wheel (Formula 1) cars, and more. It will be interesting to see whether Rockstar carries over this approach to GTA 6, or if they decide to scale back on the over-the-top style.
GTA 6 Cars & Vehicles That We Can Definitely Expect
Below we compiled a list of classic cars and trademark vehicles that are pretty much guaranteed to appear in GTA 6, due to them being a staple of the Grand Theft Auto series.
These include some of the most iconic vehicles of the franchise and those that made the most appearances in the GTA series, which means we can surely expect them to be part of the GTA 6 vehicles list as well.
Ambulance
Annihilator
Banshee
Barracks
BF Injection
Blista Compact
Bobcat
Boxville
Buccaneer
Buffalo
Burrito
Bus
Caddy
Cheetah
Comet
Dinghy
Emperor
Faggio
Fire Truck
Flatbed
Hunter
Hydra
Infernus
Jetmax
Landstalker
Manana
Marquis
Maverick
Moonbeam
Mule
Packer
Patriot
PCJ 600
Phantom
Police Bike
Police Cruiser (Police Car)
Police Maverick
Pony
Predator
Regina
Rhino Tank
Romero
Rumpo
Sabre / Sabre Turbo
Sanchez
Securicar / Stockade
Sentinel
Speeder
Squalo
Stallion
Stinger
Stretch
Taxi
Trashmaster
Tropic
Turismo
Virgo
Voodoo
Washington
GTA 6 Vehicles List Leak: All Cars & Ground Vehicles
A complete list of the ground vehicles that will be in GTA 6 has been supposedly leaked on the web in 2021, although there is no official confirmation, so we recommend taking this with a grain of salt.
This leaked list of GTA 6 vehicles includes all the Cars and Motorcycles that would be featured in the game, not counting other types of vehicles such as Planes, Helicopters, and Boats which are yet to be revealed.
GTA 6 Ground Vehicles List Leak - Click to Expand
190z
2-2
224 WRC
811
8F
9F (Cabrio)
A-Type
Adder
Admiral
Abominable
Akuma
Alpha
Ambulance
Angel
Ardent
Asbo
Asbo MKII
Asteroid
Asterope
Autarch
Avarus
B-Type
Bagger
Baller
Baller (Ballas Varient)
Bandito
Banshee
Banshee 900R
Banshee (Sport)
Bati 801
BBC
BBW
BeeJay
BeeJay XL
Benson
Bëndöver
Bent-OVR
Bestia
BF-400
Biff
Bifta
Bison
Blade
Blista
Blista GT
Blue 2F
Bobcat
Buccaneer
Buckingham
Buffalo
Buffalo S
Burrito
Cab
Caddy
Caracara 2022
Carbon RS2
Carbonizzare Model 2023
Cavalcade
Chav
Cheetah
Cheetah Classic
Chino
Cognoscenti
Cognoscenti 23
Cognoscenti 55
Cognoscenti (Cabrio)
Comet
Comet GT
Comet Retro
Comet Safari
Comet SR
Contender
Coquette
Coquette Classic
Coquette GTR
Crusader
Cyclone GT
D2
Deluxo BTS
Deveste 8
Deviant
Diablo
Docktug
Dominator GT
Double T
Dozer
Dubsta 6x6
Dukes
Dump
Dune Buggy
Dynasty ATE
Elegant
Elegy Retro
Elegy RH8
Ellie
Emerus
Emperor
Emperor Classic
Enduro
Entity XF
Entity XXR
Esskey
Euros
Everon
Examplar
F620
Faction
Faggio
Faggio GA
Fati 801
FCR 1000
FCR-900
Felon GTR
Feltzer Fiasco
FIB Buffalo
FIB Cruiser
FIB Riot
FIB TNK
FIB Transporter
Flash GT
Floor-CHN
FMJ
Fortune XS
Freecrawler
Furia
Furore GT
Futo GT
Gauntlet GT
GB-2000
Getawae (BMX)
Ghost
Glendale Classic
GP2
Granger HRM
Greenwood
Griefer
Hakuchou Drag
Hakumai
Hauler
Hearse
Hellenbach
Hellfire
Hellfury
Hellion Classic
Hermes DLVRY
Hexer
Hotknife
HPV-20
Huntley SS
IAA Cruiser
IAA Massacro
IAA Riot
IAA TNK
IAA Transporter
Imorgon
Impaler VLD
Infernus
Infernus Classic
Infernus GTR-SS
Ingot
Innovation
Intruder
Issi
Issi Classic
Itali GTO
JB 700AMP
Jefferson
Juggernaut
Jugular
Khamelion
Kuruma
LadRover
LadRover XPL
London Cab
Lurcher XL
Lynx
Majestic
Mamba
Manana
Manchez
Massacre
Massacro
Minivan
Minx
Mixer
Monroe
N.O.O.S.E. Granger HRM
N.O.O.S.E. TNK
N.O.O.S.E. Transport
Neon MKII
Noodle
Novak
NRG
Oracle
Panto
Pariah '24
Patriot
Phantom
Phoenix
PMP
Polaris
Police Cruiser (CCPD Variant)
Police Cruiser (CMSD Variant)
Police Cruiser (LCPD Variant)
Police Cruiser (VCPD Variant)
Police Infernus (LCPD Variant)
Police Infernus (VCPD Variant)
Police NRG
Police Patrol (CCPD Variant)
Police Patrol (CMSD Variant)
Police Patrol (LCPD Variant)
Police Patrol (South America Variant)
Police Patrol (VCPD Variant)
Police Riot
Police Sovereign (CMSD Variant)
Police Sovereign (VCPD Variant)
Police Stinger (LCPD Variant)
Police Stinger (South America Variant)
Police Stinger (VCPD Variant)
Police Stockade (CCPD Variant)
Police Stockade (LCPD Variant)
Police Stockade (VCPD Variant)
Police Transporter (CCPD Variant)
Police Transporter (CMSD Variant)
Police Transporter (LCPD Variant)
Police Transporter (South America Variant)
Police Transporter (VCPD Variant)
PP
Pounder
Presidente
Primo
R2
Raider
Rapid GTR
Raptor GT
Rat Bike
Rat-Truck
RaZor (BMX)
RaZor SK8 (Skateboard)
RE-7B
Reaper
Rebla
Regina GRG
Revolter
Roman's Cab
Rumpo
S.W.A.T.
Sabre
Sanchez 3
Sanctus
Savanna
SC2
Schafter
Schlagen
School Bus
Schwartzer
Sentinel
Sovereign
Space Docker MKII
Spectre
Speedo
Stinger R
Stratum
Stretch
Sultan
Sultan RS
Super Diamond
TNK
Tractor
Turismo
Uranus
Utility Van
Vacca
Vader
Vagner
Vagrant
Vamos
Van
Vindicator
Virgo
Virus
Voltic
Voodoo
Vulture
Walton
Washington
Wayfarer
Weevil
Wellard
Windsor
Windsor Drop
WMP
Wolfsbane
X90
XA-VX
XAKHA
XLR8
XLS
XPLDR
Youga Classic
Z-Type
Zentorno R
Zion
This is the full leaked list of the land vehicles in GTA 6. While this is just an unconfirmed rumor, it could have some credibility to it. And of course, this list would become even bigger when adding planes, helicopters, and boats.
A lot of these vehicles are a staple of the GTA series or were already present in Grand Theft Auto V, but there are also many new GTA cars with names we've never seen or heard before in the series, so the list is definitely interesting.
Some car names also seem to suggest that the GTA 6 map would have multiple cities and locations, with the Police vehicles coming in different variants for Liberty City, Vice City, Carcer City, South America, and more.
Will this leaked list of GTA 6 vehicles be true? What do you think? Let us know your opinion in the comments below.
GTA 6 Cars & Vehicles: Frequently Asked Questions
How To Get Vehicles in GTA 6?
It's Grand Theft Auto, so as you can expect, it will be possible to simply find and steal cars and vehicles from the street and various map locations.
Also, there will surely be various ways to purchase cars and vehicles, such as from the in-game internet like GTA V. There are rumors that it will also be possible to buy vehicles from car dealerships/showrooms.
It's also possible that, like GTA 5, the GTA 6 protagonists may already have their own personal cars and bikes, which will stick with you throughout the course of the game.
Once acquired, you will be able to store your vehicles inside the Safehouses and Garages owned by the protagonists. However, we hope that GTA 6 features a better system when it comes to saving the cars you purchased.
In GTA 5 story mode, vehicles could not be insured, meaning that once they were lost or destroyed, they were gone forever. We hope to see this changed in GTA 6, in a way that owned vehicles permanently remain with you, similarly to GTA Online.
Will there be Vehicles Customization in GTA 6?
Yes, absolutely. We can be certain that there will be vehicles customization in GTA 6.
After being first introduced in GTA San Andreas, modding vehicles with a multitude of aesthetics and performance upgrades became a huge feature in Grand Theft Auto V.
It will definitely be possible to upgrade GTA 6 cars and vehicles with a wide range of customizations, including Liveries, Car Body, Engine, Brakes, Lights, Suspension, Transmission, Wheels, Windows, Turbo Tuning, and probably even Explosives and Weapons in some cases.
There will likely be various mod shops, with different types of customizations offered by each.
Will there be First Person Driving in GTA 6?
Our prediction is that yes, there will be first-person driving in GTA 6.
While all classic GTA were exclusively third-person games, this changed when Rockstar release the PS4, Xbox One, and PC editions of Grand Theft Auto V, where they introduced a full-fledged First Person mode.
We expect that GTA 6 will feature both 3rd person and 1st person mode at launch, coming with first-person cockpit views for vehicles, fully modeled interiors, working speedometers, gas dials, radio, and instrument panel lighting.
Will GTA 6 have real-life cars?
Despite not using officially licensed names, the vehicles in Grand Theft Auto games have always been inspired by real-life vehicles.
The same will go for GTA 6, which will feature many replicas of real-life cars. However, they will not use the names or badges of the real vehicles, to avoid copyright and legal issues.
An important reason why Rockstar doesn't use licensed cars is likely due to real-life manufacturers not wanting to associate their vehicles with the chaos that ensues in a Grand Theft Auto game. All car brands advertise themselves as safe and reliable, so they wouldn't want players to freely use them in all sorts of crimes, shootouts, or be destroy them in crazy accidents.
This is why Rockstar prefers creating replicas inspired by real cars, but not using the exact car license or name. The in-game car manufacturers used in the GTA series are also based on real-life vehicle brands:
Albany: based on real-life Cadillac cars
Annis: based on real-life Nissan cars
Benefactor: based on real-life Mercedes cars
BF: based on real-life

Volkswagen

Coil: based on real-life Tesla and Rimac cars
Declasse: based on real-life Chevrolet cars
Dewbauchee: based on real-life Aston Martin cars
Dinka: based on real-life Honda cars and bikes
Grotti: based on real-life Ferrari cars
Lampadati: based on real-life Maserati cars, as well as Alfa Romeo
Obey: based on real-life Audi cars
Ocelot: based on real-life Jaguar & Lotus cars
Pegassi: based on real-life Lamborghini cars, as well as Piaggio & Ducati bikes
Pfister: based on real-life Porsche cars
Progen: based on real-life McLaren cars
Truffade: based on real-life Bugatti cars
Vapid: based on real-life Ford cars
Übermacht: based on real-life BMW cars
GTA 6 Car Cheats & Vehicle Spawn Codes
Every Grand Theft Auto game in the series is famous for its Cheat Codes, many of which allow you to spawn various cars and vehicles.
We can be sure that GTA 6 will come with several cheat codes that will spawn sports cars, motorcycles, planes, and hopefully even a return of the Tank cheat.
For all the details known so far (and in the future) about GTA 6 car cheats, check out our dedicated guides:
This was the guide for everything we know about GTA 6 cars and vehicles so far. What vehicles would you like to see in GTA 6? Let us know in the comments below!
For more information on Grand Theft Auto VI, visit our GTA 6 main section, where we'll post all the latest news, guides, and information on the next chapter of the GTA series
More GTA Vehicles Database
Below you find direct access to our complete GTA Vehicles Database for all Grand Theft Auto games in the series: