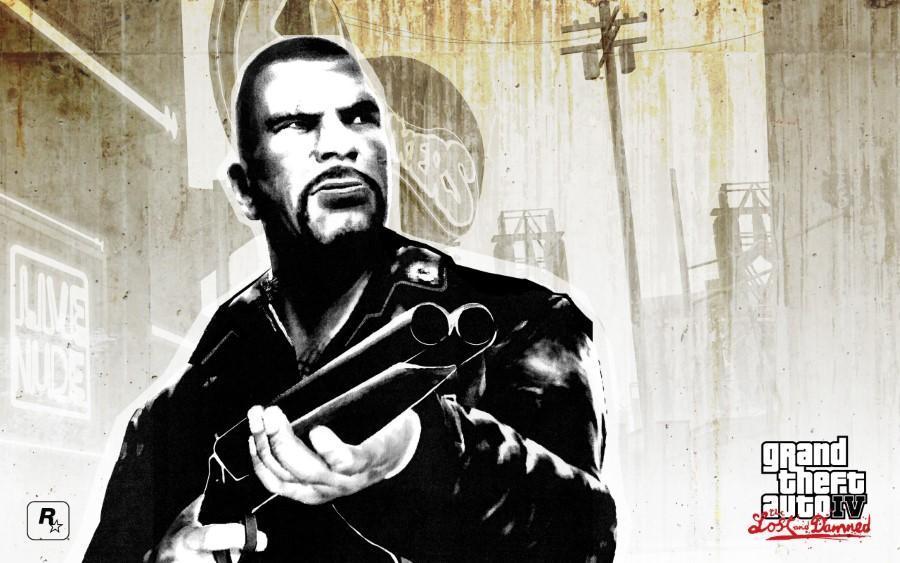 Game Releases

Release Date

February 17, 2009

Platforms

Xbox 360

Release Date

April 13, 2010

Platforms

PC

PlayStation 3

Publisher

Rockstar Games

Developer

Rockstar North

Universe / Era

HD Universe
GTA IV TLAD: Game Info
Grand Theft Auto: The Lost and Damned is a DLC expansion pack available for Grand Theft Auto IV. It was the first downloadable content for GTA IV, followed by The Ballad of Gay Tony.
Johnny is a veteran member of The Lost, a notorious biker gang. Johnny has been creating business opportunities for The Lost in Liberty City, but his first loyalty must be to the patch he wears on his back and to Billy Grey, the club's President. However, when Billy returns from rehab hell-bent on bloodshed and debauchery, Johnny finds himself in the middle of a vicious turf war with rival gangs for control of a city torn apart by violence and corruption. Can the brotherhood survive?
Developed by series creator Rockstar North and set in Liberty City, Grand Theft Auto IV: The Lost and Damned features a new main character, Johnny Klebitz, and plot that intersects with the storyline of Grand Theft Auto IV; new missions that offer an entirely fresh way to explore Liberty City with new multiplayer modes, weapons and vehicles; and a diverse soundtrack with additional music-all with the incredible production values that are the trademarks of Grand Theft Auto.
GTA IV TLAD: Database & Guides
GTA IV TLAD: Media
GTA IV TLAD: Exclusive Features
New Missions
All-new missions and a new storyline that interweaves with the original story arc of Grand Theft Auto IV.
The Lost MC
Play as Johnny, a member of The Lost Motorcycle Club. Experience Liberty City now with the perspective and lifestyle of a member of a biker gang.
New Weapons in GTA IV: TLAD
Added range of weapons - including the all-new grenade launcher and sawed-off shotgun. New weapons will be available for use in single-player and in all-new multiplayer modes.
New Vehicles in GTA IV: TLAD
New vehicles - featuring a collection of bikes that include Johnny's own customized heavy-duty chopper.
Physics
New and improved bike handling and physics.
Multiplayer
Set of new action-packed multiplayer modes, including crazy biker gang competitive and co-operative gameplay.
Media
All-new in-game TV, internet, and radio content featuring new radio shows and original music.
Plus
New side-missions and Xbox 360 Achievements.