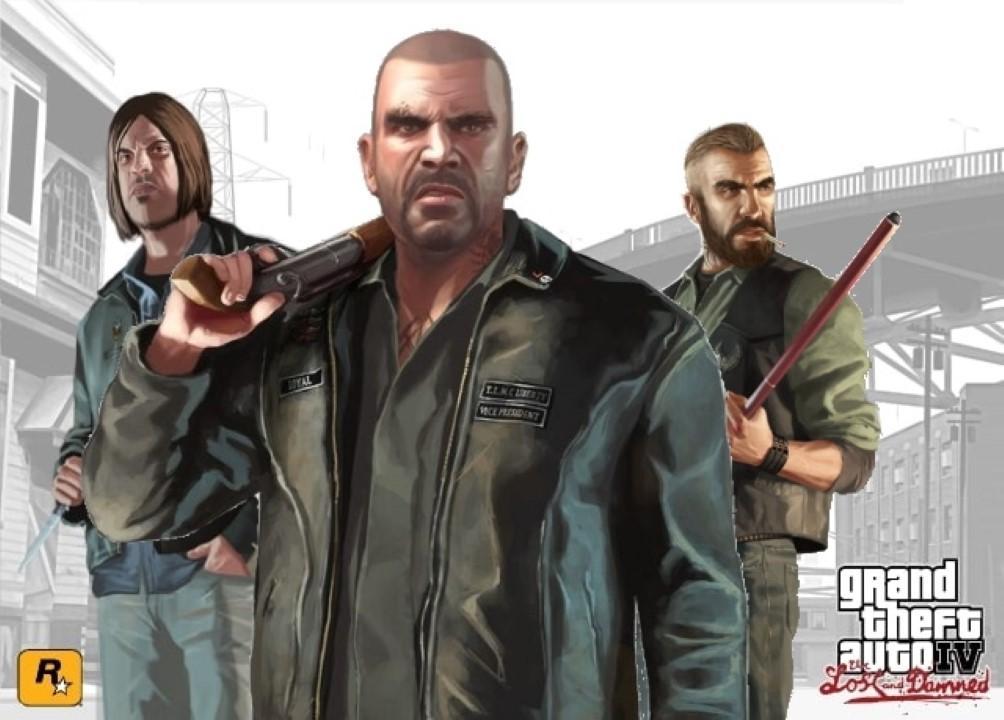 The Lost Motorcycle Club is an american outlaw motorcycle club featured in Grand Theft Auto IV. The gang operates primarily out of Acter, Alderney, in Liberty City.
According to The Lost website, The Lost began in 1964 with eight U.S. Marines who met in Hanoi, North Vietnam. After the war ended, they had a continued thirst for drugs and violence. Because of this, they started the club and named it 'The Lost' in honour of all their friends who had been killed in the war.
While Billy Grey, the president of the Lost MC Alderney Chapter is incarcerated, Johnny Klebitz takes his place as the acting president.
During the events of the Lost and Damned, the Lost MC face a rivalry with the Angels of Death.
This Gang also appears in Grand Theft Auto V.
The Lost MC: GTA IV Info
Group Type

Gang

Faction Type

Outlaw Motorcycle Club

Nationality

United States

Location

Acter, Normandy, Tudor, Berchem (in Alderney State); Broker neighbourhoods.

Occupation

Drug trafficking; Hijacking; Illegal racing; Armed robbery; Arms trafficking; Prostitution; Methamphetamine production; Contract Killing; Underground Cage Fighting

Gang Colors

Black

Front Companies

Acter Lost MC Clubhouse; Underground Gun Shops; Pretty Boy's workshop; Ice Skating Museum; Honkers Gentlemen's Club

Members

Johnny KlebitzJason MichaelsJim FitzgeraldBilly GreyBrian JeremyClay SimonsTerry ThorpeAngus MartinAshley ButlerDavid Grossman

Based on (Real Life)

Outlaws Motorcycle Club
The Lost MC: Appearances
Game Edition

Grand Theft Auto IV & Episodes
Appearances in Story Missions:
The Lost MC Screenshots
The Lost MC Artworks