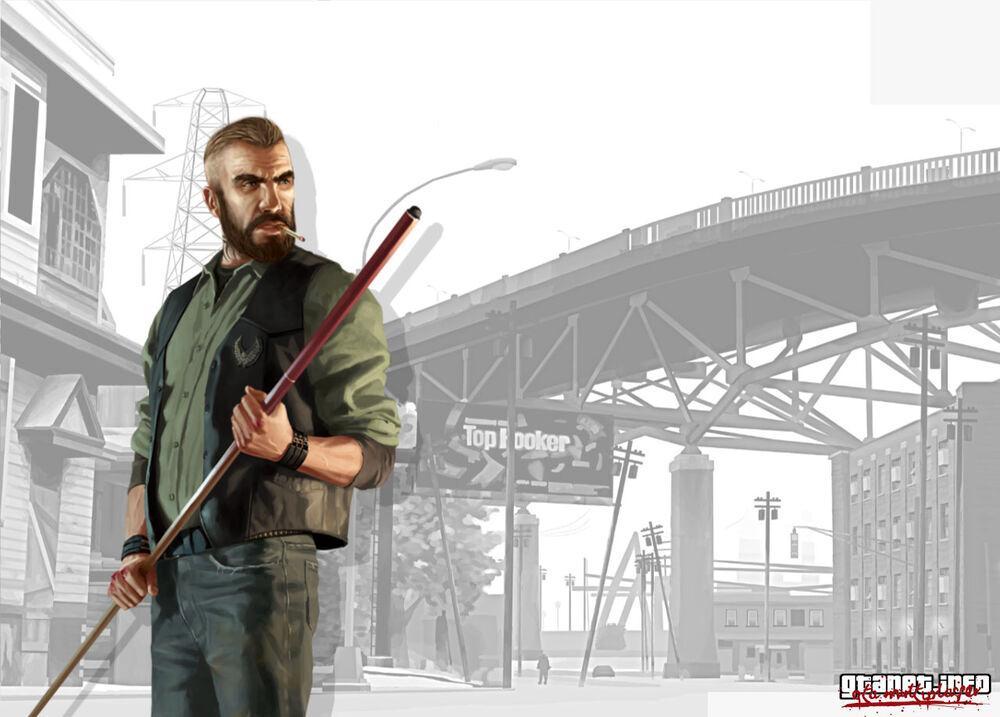 Terry Thorpe appears as a Major Character and Friend in GTA IV: The Lost and Damned.
Terry is the arms dealer of the Lost MC.
He is a close friend of Clay Simons and a loyal gang member. He helps out Johnny during most of the game and can also deliver weapons to Johnny on request. Additionally, Terry is one of the few members to live on to the end of the story.
The character of Terry Thorpe also appears in Grand Theft Auto V.
Friendship Activities
Terry is one of Johnny Klebitz's great friends. Terry can be taken to play Air Hockey, Darts or Pool, to watch a Show at Split Sides, Drinking, Eating, or to the Strip Club.
Friendship Rewards
Terry can be called to sell weapons to Johnny at discount. As the game progresses, more weapons will be available.
Terry Thorpe: Character Info
Game Edition

GTA IV: The Lost and Damned
Role in TLAD

Major Character

Friend

Gender

Male

Born In Year

1977 (31 years old in 2008)

Nationality

United States

Location

Alderney, Liberty City

Occupation

Drug Dealing; Gunrunning

Also Known As

T; TT

Performer / Actor

Joshua Burrow
Notes

Terrence is killed by Trevor Philips in Blaine County;
Terry Thorpe: Appearances
Terry Thorpe Missions in Grand Theft Auto IV:

Appearances in Story Missions: