GTA 5 Radio Stations Songs & Tracklist
---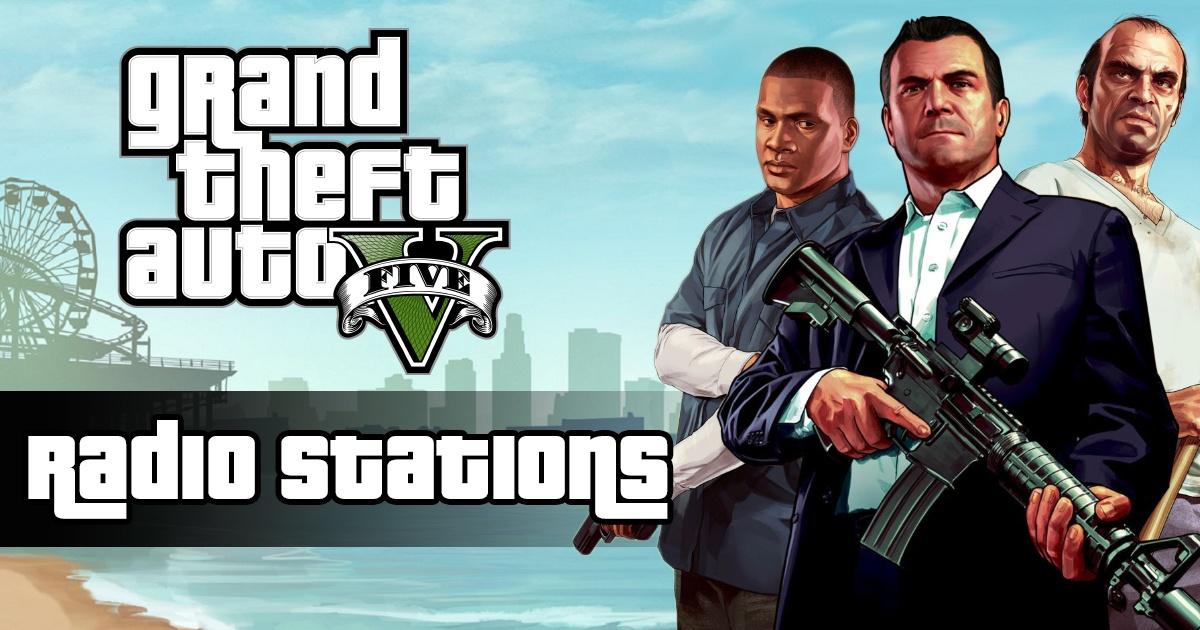 On this page, you find all the Radio Stations in GTA 5, with the complete list of all songs featured in Grand Theft Auto V and GTA Online.
Tune in to the Los Santos radio dial for a wide range of music styles to choose from. From the sound of the street on Radio Los Santos, Non-Stop-Pop FM's infectious tunes, FlyLo FMs cutting-edge dance music or the funk of Space 103.2, you won't want to sit still, even if you have been in traffic for hours.
Similar to the weapons system, switching between radio stations in GTA V is done by bringing up a Radio Wheel - which will temporarily trigger a slow motion effect to allow players to safely change stations.
With the "Enhanced Edition" for PS4 & Xbox One, the GTA V soundtrack was expanded with over 150 new songs across all stations. Plus, several new radio stations were added over the years, introduced exclusively to GTA Online via various Title Updates.
GTA V & GTA Online currently feature a combined total of 26 Radio Stations, plus a custom one modifiable by the player - for a huge total of over 750 songs.
Click on a Radio Station below to browse and listen to their respective tracklists in the soundtrack of Grand Theft Auto V and GTA Online.
GTA V & GTA Online: All Radio Stations