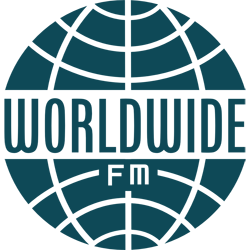 Worldwide FM is a radio station featured in Grand Theft Auto V and GTA Online.
The genre of music played by Worldwide FM is House, Jazz, Worldbeat. This radio station is hosted by Gilles Peterson.
Gilles Peterson brings beats from around the world to Los Santos.
Featuring songs such as:
The Hics - Cold Air
Hackman – Forgotten Notes
Swindle - Forest Funk
Worldwide FM Info
Music Genre

House, Jazz, Worldbeat

Radio Host

Gilles Peterson
Notes

Worldwide FM received new additional tracks into its music catalog with The Cayo Perico Heist Update (December 15, 2020).
Release Date

September 17, 2013

DLC / Title Update

1.01 Game Launch

Game Edition

GTA OnlineGTA V Story Mode

Platforms

PC

PlayStation 4

Xbox One

PlayStation 3

Xbox 360
Worldwide FM Tracklist:
| # | Title | Artist | Year |
| --- | --- | --- | --- |
| 1 | 1750 (Outra) | Richard Spaven, Vincent Helbers ft. Jonas Lonnas | 2010 |
| 2 | Beginnings | Trickski | 2011 |
| 3 | Brand New Revolution | Guts | 2011 |
| 4 | Breaking | Kyodai | 2012 |
| 5 | Cold Air | The Hics | 2013 |
| 6 | Forest Funk | Swindle | 2012 |
| 7 | Forgotten Notes | Hackman | 2012 |
| 8 | Ghost | Mala | 2012 |
| 9 | Harm in Change | Toro y Moi | 2013 |
| 10 | Harpoon Land | Owiny Sigoma Band | 2013 |
| 11 | Live Your Life (MELO-X MOTHERLAND GOD MIX) | Yuna | 2012 |
| 12 | Lovery (Soul Cuban Vibe Mix) | Tuccillo, Kiko Navarro ft. Amor | 2012 |
| 13 | Mirror Maru | Cashmere Cat | 2012 |
| 14 | Nissim | The Gaslamp Killer | 2012 |
| 15 | The Place | inc. | 2013 |
| 16 | Thousand Finger Man | Candido | 1979 |
| 17 | Throw Down | Tom Browne | 1979 |
| 18 | Waveforms | Django Django | 2011 |
| 19 | You And The Music | Donald Byrd | 1975 |
Exclusive to Next Gen editions (PS4, Xbox One & PC)
| # | Title | Artist | Year |
| --- | --- | --- | --- |
| 20 | Black Magic | Jonwayne | 2013 |
| 21 | Body & Soul | William Onyeabor | 1980 |
| 22 | Hive | Earl Sweatshirt ft. Casey Veggies & Vince Staples | 2013 |
| 23 | I69 | Roman GianArthur | 2013 |
| 24 | Kill Dat | Dam-Funk | 2009 |
| 25 | Kool FM | Four Tet | 2013 |
| 26 | Let Yrself Be | Jimmy Edgar | 2012 |
| 27 | Made to Stray | Mount Kimbie | 2013 |
| 28 | No Balanco De Conoa | Maga Bo | 2012 |
| 29 | Numb | Portishead | 1994 |
| 30 | Recover (Cid Rim remix) | Chvrches | 2013 |
| 31 | Run Away | Jamie Lidell | 2014 |
| 32 | Shark Week | Sinkane | 2014 |
| 33 | Street Life | Randy Crawford | 1979 |
| 34 | Treat Me Like Fire | Lion Babe | 2012 |
| 35 | Viajero | Clap! Clap! | 2014 |
| 36 | What You Need | Flume | 2012 |
| 37 | Why You Wanna See My Bad Side? | Smokey Robinson | 1978 |
| 38 | World in a Room | Anushka | 2014 |
Radio Preview
Full Radio Playlist