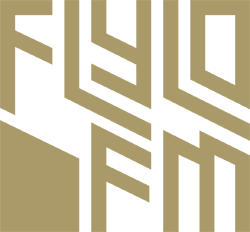 FlyLo FM is a radio station featured in Grand Theft Auto V and GTA Online.
The genre of music played by FlyLo FM is Electronic, Hip Hop. This radio station is hosted by Flying Lotus.
A mix to carry you through the Los Santos freeways at top speed.
Featuring songs such as:
Hudson Mowhake – 100hm
Tyler, the Creator – Garbage
DJ Rashad – It's Whack
FlyLo FM Info
Music Genre

Electronic, Hip Hop

Radio Host

Flying Lotus
Notes

FlyLo FM received new additional tracks into its music catalog with The Cayo Perico Heist Update (December 15, 2020).
Release Date

September 17, 2013

DLC / Title Update

1.01 Game Launch

Game Edition

GTA OnlineGTA V Story Mode

Platforms

PC

PlayStation 4

Xbox One

PlayStation 3

Xbox 360
FlyLo FM Tracklist:
| # | Title | Artist | Year |
| --- | --- | --- | --- |
| 1 | 23 | Shadow Child | 2012 |
| 2 | 100hm | Hudson Mohawke | 2013 |
| 3 | Be Spin | Flying Lotus | 2013 |
| 4 | Catapult Man | Flying Lotus | 2013 |
| 5 | Computer Face Rmx | Flying Lotus | 2010 |
| 6 | Crosswerved | Flying Lotus | 2013 |
| 7 | Crystals | Clams Casino | 2013 |
| 8 | Elevators (Me & You) | Outkast | 1996 |
| 9 | Encoded Flow | Dabrye | 2006 |
| 10 | Evil Grin | Captain Murphy | 2013 |
| 11 | Garbage | Tyler, the Creator | 2013 |
| 12 | Getting There | Flying Lotus ft. Niki Randa | 2012 |
| 13 | It's Whack | DJ Rashad | 2013 |
| 14 | Oh Sheit It's X | Thundercat | 2013 |
| 15 | See Thru To U | Flying Lotus & Eryka Badu | 2012 |
| 16 | She Died There | Machinedrum | 2011 |
| 17 | Stalker Ha | Kingdom | 2011 |
| 18 | Stonecutters | Flying Lotus | 2013 |
| 19 | The Diddler | Flying Lotus | 2013 |
| 20 | The Kill | Flying Lotus ft. Niki Randa | 2013 |
| 21 | Windowlicker | Aphex Twin | 1999 |
Exclusive to Next Gen editions (PS4, Xbox One & PC)
| # | Title | Artist | Year |
| --- | --- | --- | --- |
| 22 | B Adams | Mono/Poly ft. Thundercat | 2014 |
| 23 | Early Mountain | Flying Lotus | 2014 |
| 24 | Eddie You Should Know Better | Curtis Mayfield | 1972 |
| 25 | Fuck the Makeup, Skip the Shower | KNOWER | 2010 |
| 26 | Into Vogon Skulls | Dimlite | 2012 |
| 27 | Kaskade | 4 AM (Araabmuzik Remix) | 2006 |
| 28 | Make Money | Lapalux | 2014 |
| 29 | Masquatch | DOOM | 2014 |
| 30 | Meditation Meditation | Flying Lotus ft. Krayzie Bone | 2013 |
| 31 | Osaka Trade | Flying Lotus | 2013 |
| 32 | The Gaslamp Killer | Shred You To Bits | 2014 |
| 33 | What We Want | XXYYXX | 2014 |
| 34 | You Never Come Closer | Doris | 1970 |
Radio Preview
Full Radio Playlist