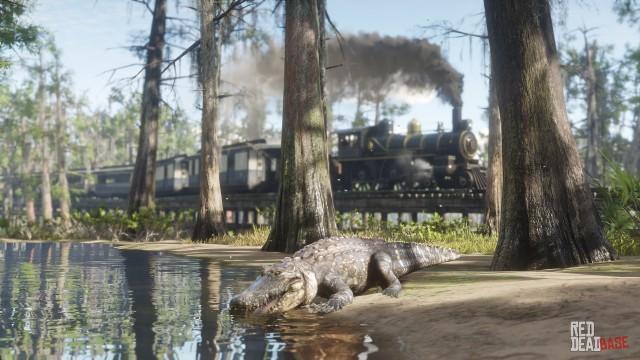 Grand Theft Auto 6 is confirmed to be in development and will come out. Everyone at the GTABase is extremely excited about it and can't wait for the day it comes out. While the way the game was leaked was horrible and sad for Rockstar, we are very excited about it and it has made our hype only go up even more.
It is confirmed based on the leaks that GTA 6 will take place in Miami and potentially in Southern Florida as a whole. Many have asked the question, what animals will be in GTA 6?
This article will go over potential GTA 6 animals returning from GTA V & RDR2, as well as the wildlife that lives in Florida. Let's begin.
Animals in previous Rockstar Games
Rockstar Game's rich worlds are known for their detail and beauty. Many of their games used to not have animals or very few. That changed when the first Red Dead Redemption came out and had a massive amount of animals that no Rockstar game has done before.
The animals had pretty good textures but we wouldn't say that they were over-the-top detailed. Red Dead Redemption was a game that struggled with its code and almost barely came out on PlayStation 3. So clearly, that was a low priority for Rockstar, and for a good reason of course. Animals had to be in the game as it's a Western but they could not go over the top.
Then, Grand Theft Auto 5 came out. For the first time since San Andreas, GTA V had massive countryside, and this is where Rockstar decided to include more animals. Definitely not a lot but a good amount to make the world feel alive.
Animals in Grand Theft Auto 5
Animals were clearly not the focus of GTA 5, they were low in importance. Before next-gen, the only role animals had were Deer. The game had a hunting mechanic that was required for 100% completion. Then came the next-gen GTA 5 update.
Several new animals were added and animals were given new roles. Franklin had a mission where the player has to travel all over San Andreas and take photos of the state's wildlife. Doing this mission would give the player the Kraken Submersible as a reward.
Peyote plants would let the player temporarily control animals after eating the plants. This created some pretty funny moments in the game. A golden peyote would allow players to play as Bigfoot in next-gen GTA 5!
In GTA Online, however, no animals were in the game at its launch. Many people found this to be immersion-breaking and made the world empty. But let's be real here, if animals were online they'd probably be declared endangered species or even extinct.
GTA Online's servers could not handle the animals, plus they are a low priority. For a game about being a criminal and building your empire, animals wouldn't be of big importance. The only animals online are cockroaches, monkeys in missions, and Peyote Plants which were added as drip-feed content in the Diamond Casino and Resort update.
Animals were not added in GTA Online in the expanded and enhanced editions for PS5 and Xbox Series, either.
Animals in Red Dead Redemption 2
Then, Red Dead Redemption 2 came out.
Red Dead Redemption 2 has one of if not the most detailed ecosystems in a video game. Animals are everywhere across the five states and each one has its own unique behaviors. Eagles will fly down to grab fish, snakes, and rabbits.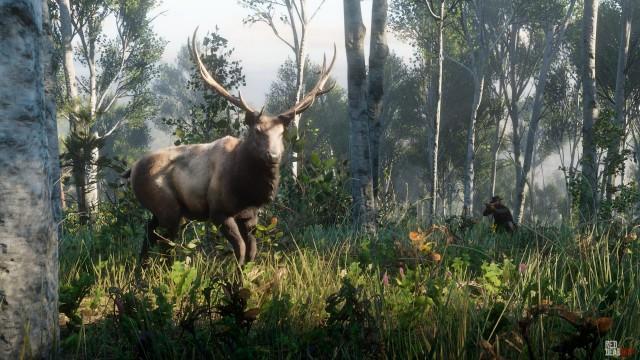 Wolves and grizzlies will fight each other over dead animals, animals will play with each other and even domestic animals have very detailed behaviors. Red Dead Redemption 2 Has 200+ animal species and a thriving ecosystem of fish inhabiting the world's rivers and lakes.
The animals play a very important role in the world to make it feel alive and so the player can eat and make clothing out of pelts.
But, Red Dead Online struggled during its first years with animals in the world.
After the Moonshine update was released in December 2019, animals disappeared. Players could barely hunt for their trader to fill their wagons. Crows were the only animals spawning and players would be extremely lucky if they saw a Buck. Some animals became incredibly rare.
The glitch was fixed with the Naturalist Update in 2020 but the game has definitely struggled over the years. Even with a massive, detailed open world like Red Dead Online, it seems animals are a struggle at times.
Potential List of Animals in GTA 6
With all of this in mind, many have asked the question, what animals will be in Grand Theft Auto 6?
Southern Florida has a thriving ecosystem that is well known across the world called The Everglades. It is the only kind of its ecosystem, while The Everglades is definitely not as big as it used to be, the ecosystem is still around.
Back in September 2022, the crew at GTABase made an article on everything that was leaked during the big leak. In the leak, it was found that a place called Grassrivers would be included. This means it's probably an Everglade-inspired area.
An in-game chart was also seen, detailing wildlife which includes alligators, boars, dogs, snakes, raccoons, birds, bobcats, and rodents. In our opinion, this is just a little bit of the GTA 6 animals we'll see.
Plus, a number of animals have already been confirmed for GTA 6, due to them being referenced in the leaked list of "World Events" in the game. Animals in GTA 6 will be part of a living and realistic ecosystem, fighting for their place on the food chain.
Possible GTA 6 Animals List (Returning from RDR2)
We believe many animals from RDR2 will return in GTA 6, and here is a list of them. Most of these are native animals in Florida:
Alligator (confirmed from leak)
Beaver
Black Bear
Boar (confirmed from leak)
Bucks (confirmed from leak)
Cats
Chickens
Chipmunks
Cormorant
Cows (confirmed from leak)
Coyotes
Cranes
Crows
Deers (confirmed from leak)
Dogs (confirmed from leak)
Ducks
Eagles
Egrets
Fish (various species)
Foxes
Frogs (confirmed from leak)
Goose
Gulls
Hawks
Herons (confirmed from leak)
Horses
Iguanas (invasive species to Florida) (confirmed from leak)
Muskrat
Panther
Pelicans
Pigeon (confirmed from leak)
Pigs
Possum (confirmed from leak)
Rabbits
Raccoons (confirmed from leak)
Rats (confirmed from leak)

Seagull

(confirmed from leak)
Sheep
Skunks (confirmed from leak)
Snakes (confirmed from leak)
Spoonbill
Spoonbills
Squirrel (confirmed from leak)
Vultures
Many of the GTA 6 animals above are native to Florida or big invasive species. Obviously, not every RDR2 animal will return, but GTA 6 has to be more detailed than Red Dead so we should get a much better ecosystem than GTA 5.

Other Possible GTA 6 Animals
This is a list of new GTA 6 animals we believe we will get in the game, plus other returning animals from GTA V:
Bobcats (confirmed from leak)
Dolphins
Flamingos
Key Deer (a native Deer exclusive to the Florida Keys)
Lionfish
Manatees
Manta Rays
Octopus
Osceola Turkey
Otters
Reptiles (Florida is a well-known state for its reptiles)
Sea Turtles
Sharks (confirmed from leak)
Whales (confirmed from leak)
More sea life
In the leaks, it was revealed that Hunting and Fishing would be GTA 6 activities, returning from RDR2. Probably a good amount of the fish from RDR2 will return, but we will probably get new species of fish and other marine life. Florida has some of the best fishing in the United States and is a very popular activity.
The state of Florida has a massive invasive species problem that destroys the environment. We hope we could get a stranger mission that involves going around killing invasive species. It seems like a very "GTA thing to do" with some crazy Floridan helping us out.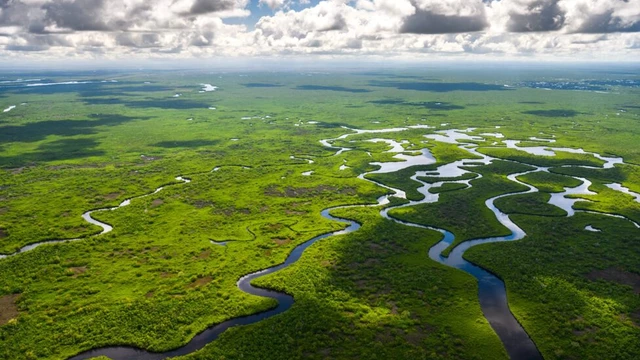 How awesome would it be to go camping in the Grassrivers or the game's equivalent to the Keys? GTA 6 will come out and its world will be very detailed and alive, we just have to be patient.
What are you guys hoping for in GTA 6's take on southern Florida, and what GTA 6 animals would you like to see in the game? Let us know in the comments below, or on Twitter!