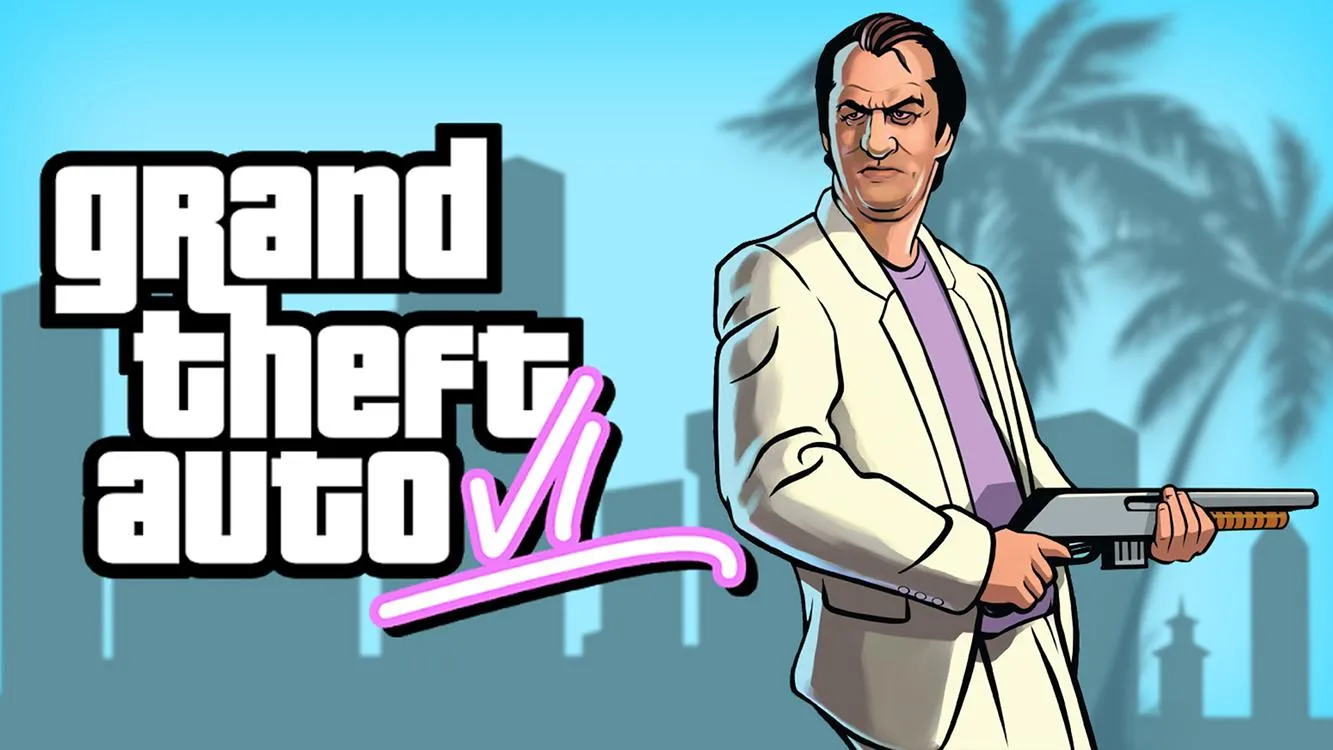 As you're surely aware unless you're living under a rock, last Sunday, September 18, early development footage of GTA 6 was leaked due to a hack suffered by Rockstar Games.
The leak was comprised of over 90 videos, for approximately one hour of gameplay, showing testing footage of the game in the alpha stage of development. Rockstar responded with take-down notices and stated that the breach should not have any long-term effect on the development of the game.
As part of the leaks, we have come to find out that Grand Theft Auto VI will indeed be taking place in Vice City, with two main protagonists - a male and for the first time in the series a female, along with tons of interesting details about gameplay elements and features.
While we will not be showing you any of the hacked footage or even screenshots, we've put together the ultimate, complete recap of everything that we learned or that was spotted by the community, including new GTA 6 gameplay mechanics, locations, characters, content, world events, and more.
GTA 6 Leaks: Gameplay Mechanics
The following is a list of some of the new interesting gameplay mechanics that will be featured in GTA 6:
Characters
The game will feature (at least) 2 playable characters: a male and, for the first time in the series, a female, confirming the rumored Bonnie and Clyde theory.
Their names are Jason and Lucia, Lucia is a latina. Their last names are not known.
Like GTA V, there is a character switch mechanic that you can use at any time by pressing "Down" on the d-pad. It also seems like you can call the other character to help you, e.g. when robbing places
The Dialogue system from RDR2 is making its GTA debut. Prompts such as "Greet, Threaten, Rob" were seen in the diner robbery when approaching NPCs.
There may be two more playable characters (for a total of 4) that weren't shown but their names were listed in a Dev Menu: their names are Billy and Kai. It's also possible that they were planned originally, but then Rockstar cut down the protagonists from 4 to 2.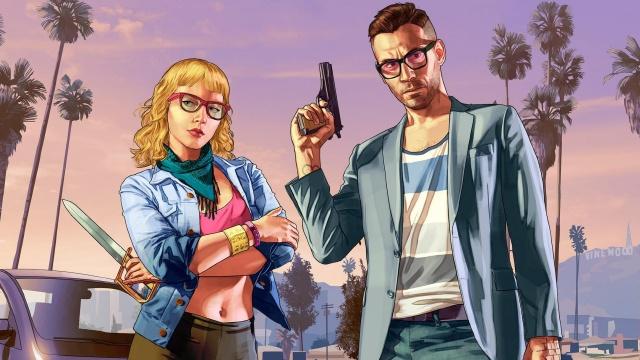 Animations
The game has Stealth mechanics. New animations include Crouching and Crawling / Going Prone.
There is also an Underfire animation (character trying to block gunfire) which adapts based on the weapons held, as well as another animation titled "overdose".
Other animations/actions that were found in the debug tools include: Cover Mode, Crouch, Prone, Downed Self Revive, Downed Suicide, Switch Side, Melee Attack, Melee Grapple, Look Behind, Surrender, Buddy Comms, Buddy Ping.
There are also animations referencing horses and horse riding (but these could be leftovers from RDR2), as well as equipping a jetpack
You can tie people up, as seen when Lucia puts zip ties on the hostage in the diner
You can use hostages as human shields
You can also loot bodies, and carry bodies on your shoulder, similar to RDR2
You can shoot while swimming
There are more Drive-By capabilities: as a passenger, you can stand and shoot from outside the car window, as well as from the bed of a truck. This allows the use of weapons such as Assault Rifles during drive-bys.
Weapon Wheel & Items
The Weapon Wheel has been redesigned, and it's similar to RDR2, with the ability to switch to Equipment and Gear with R1 / RB
You can carry weapons on your back. It looks like you can only carry 2 rifles and 2 pistols at once like RDR2, while probably storing your other weapons in your car.
There is the ability to drop unwanted weapons, as well as dedicated animations when picking up weapons.
You can switch hands when carrying or shooting a weapon, meaning you can decide to shoot with your left hand instead of your right hand.
Some weapons and items are also referred to as "Shared", meaning there is both an individual and a Shared Inventory between the two protagonists
You can carry a Duffel Bag, which could serve to store loot or possibly other weapons
There are also additional item slots for Painkillers, Health Kit, and Body Armor
There are references to RPG elements that will play a factor in the game, such as food, drink, sweat, fatigue, animal taming...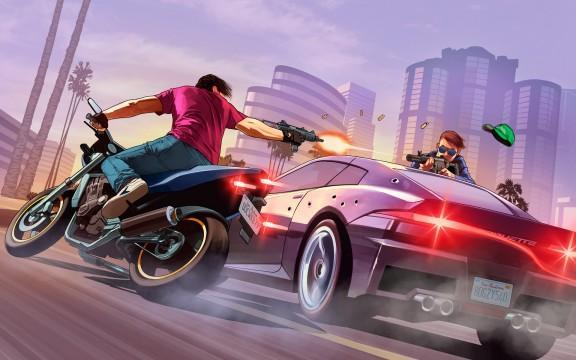 Police & Crimes
There is a 5-star wanted level just like Grand Theft Auto V.
After you commit a crime, there is a longer time before the police arrive
Police are much smarter during gunfights, and won't simply shoot at the player immediately, but they give time to surrender before doing that.
The police remember your vehicle model/plate: the days of respraying the vehicle to escape the cops are gone, forcing you to change vehicle while out of sight.
CCTV Cameras are in the game and seem to be functional. This could mean that committing crimes in front of a CCTV camera will alert cops, but it might not happen if you do the same in the middle of nowhere.
Store Robberies are full of detail, with NPCs reacting to everything going on, cops surrounding the place without entering blindly
Miscellaneous
It is very likely that the game will feature both a 3rd person mode and a 1st person mode
The Cars Interiors have an incredible amount of detail and dynamic animations, such as:

Interactive Gas/Brake/Clutch Pedals
Steering Wheel position
Rearview mirror position
Armrest position
Seat position
Seat reclining
Sunvisor
and more
When inside a car, a prompt appears indicating that you can "Tap d-pad left to access the vehicle controls menu, or hold d-pad left to bring up the quick options."
It is possible to open and rob shipping containers, inside of which you can find cash, supplies, weapons, or even bikes.
Clothes have detailed physics
It looks like there will be the ability to customize hair-styles and make-up
Blood appears on the screen in the direction you're shot from
Other seen Activities include: Robberies, Working out, Golf, Tennis, Bowling, Basketball, Hunting, Fishing, Races, Mountain Bike Ramps
Hacking: Lucia carries Tracker Jammer, Immobilizer Bypass, USB Drive, Auto Dialer
There are purchasable businesses, similar to previous games
Jason's special ability seems to be recognizing valuable loot: it makes the screen become almost black and white, while highlighting important items
Cellphones are still featured in the game, with a "WhatUp!" messaging app
Mentions of a Cinematic Mode were found in the debug tool. This suggests the Cinematic Camera from RDR2 could make a return to GTA 6
The Codename Project Americas from previous leaks was indeed correct, as that's the codename used in the Alpha footage files.
GTA 6 Leaks: World, Content & Items Lists
Vice City & Environment
The game is confirmed to be located in Vice City (Miami) and its surrounding areas, with a very large map. One video features a lake that would be far from Miami, so the map could also feature a bigger chunk of Florida
The game is set in the modern day, after the events of GTA V
Many landmarks from the Miami area are accurately represented in the game, just like GTA 5 did with Los Angeles
A large tennis court can be seen, as well as a football stadium, and a large amphitheater.
There is an airport and a functional tram, which stops at the airport as well. You can simply walk into the tram to enter it.
The GTA equivalent of the Florida Keys is included. There is also a swampy area called Grassrivers, similar to the Everglades
A location in the game is called Port Gellhorn, as shown on the side of Police Cars. This could mean the world is large enough to have multiple police departments.
The Wildlife shown on an in-game chart includes alligators, boars, dogs, snakes, raccoons, birds, frogs, bobcats, and rodents. There are also symbols for plants and toxic waste.
Several animals were leaked through the chart above, as well as a list of world events, check out the full list on our GTA 6 animals page.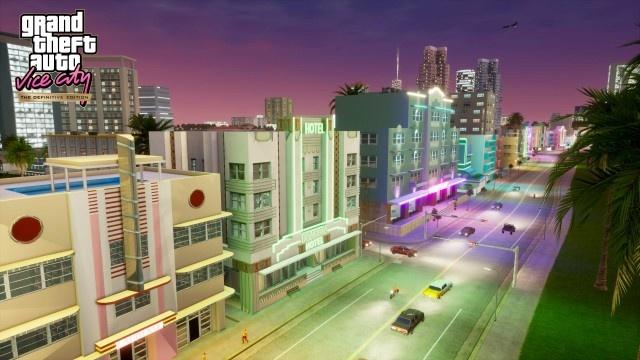 Vehicles
This is a list of Vehicles that were spotted in the leaked footage:
Alpha
Baller II
Benson
Bison
Bobcat XL
Boxville
Burrito
Camper
Blista Compact
Contender
DF8-90
Emperor
Feroci
Futo
Gauntlet Classic
Granger
Hellion
Ingot
Locust
Minivan
Mixer
Moonbeam
Mule
Novak
Police Cruiser (Interceptor)
Primo
Rebel
Regina
Rumpo Custom
Sabre Turbo
Sadler
Sanchez
Sanchez (Livery)
Schafter LWB
Seminole Frontier
Sheriff SUV
Slamvan
Speedo
Stanier
Street Blazer
Sultan
Tornado
Toros
Youga
Youga Classic
There were also many more original vehicles that were never before seen in the series.
Check out the full list of confirmed cars on our GTA 6 vehicles page.
Weapons & Equipment
This is a list of Weapons that were seen in the leaked footage:
Assault Rifle
Baseball Bat
Bolt Action Sniper (NEW)
Compact SMG
Crowbar
Fire Bottle (NEW)
Flashbang (NEW)
Golf Ball (NEW)
Golf Driver (NEW)
Golf Iron
Golf Putter (NEW)
Golf Wedge (NEW)
Grenade
Hunter Sniper
Knife
Micro SMG
Molotov
Pistol
Pool Cue
Pump Action Shotgun
RPG (Rocket Launcher)
Smoke Grenade
Speargun (NEW)
Unarmed (Fist)
Plus, other spotted Equipment Items include:
Auto Dialer
Binoculars
Cut-off Tool
Flashlight
Fruit
Immobilizer Bypass
Lock Pick
Loot Bag (in the "Duffel Bag" slot)
Slim Jim
Soda
Taser
Torch Flashlight
Tracker Jammer
USB Drive
Wine
Zip ties
Check out the full list of confirmed weapons and equipment on our GTA 6 weapons page.
Enterable Interiors & Buildings
A big feature of GTA VI will be the number of enterable buildings available. This will directly link with theft and robbery, some of the main elements of the game's core gameplay.
Seen Indoor Locations and Enterable Interiors include:
Bars & Restaurants
Gas Stations
Gun Stores
Laundries
Motels / Hotels
Nightclubs / Strip Clubs (eg. "Malibu Club", "Jack of Hearts")
Pawn Shops
Supermarkets
Vice City Metro Station (with usable train)
There are also references to functional elevators
The Apartments of the two protagonists were also seen in the leaked footage. One hotel is called is "Kington Hotel", which has a pool party with live music.
Other Location Names
This is a list of GTA 6 map locations that were spotted in the leaked footage, across road signs, menus, etc:
Ekanfinaka
Hamlet
Lake Leonida
Little Haiti
Malibu Club
Monument Of Leonida
North Beaches
Ocean Beach
Port Gellhorn
Red Hill Forest
Rockridge
South Beach
Vice Beach
Washington Beach
Yorktown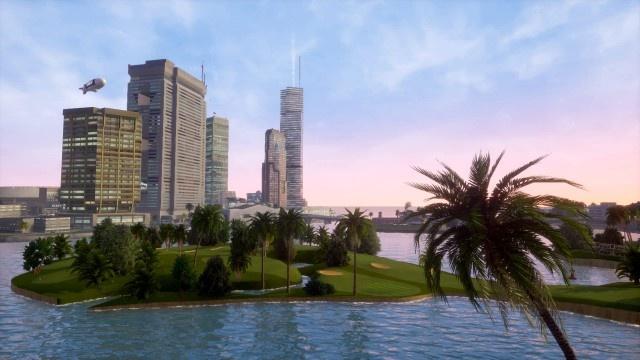 GTA 6 Leaks: Random Events Names (World Events)
In one of the leaked clips, there is a list of 500+ world events, encounters, and easter eggs. Some events have multiple locations.
Here are some of the most interesting dynamic events that were listed:
Abandoned Hovercraft
Backyard Wrestling Ring
Bait & Tackle Shop
Basketball Court (basketball returning)
Big Cat Mansion
Bonnie & Clyde Mystery (multiple locations)
Cars Strip Mall
Dairy Farm
Drug House Drug Deal
Drug Lab (trailer park, trailer small, apartment, lockup)
DUI Test
Easy Score (Bingo, Cash N Carry, Cafe, Body Shop, Closing Store)
Fishing (multiple locations)
Island Camp
Kidnapping Victim
Lean Sizzurp Lab
Music Video
Museum
Salon Patron
Satanist House
Scarface Crime Scene
Self Injury (multiple locations)
Sniper Nest
Sniper Victim Apartment
Swamp Safari Crazy Golf
UFO Animal House
Voice in a storm drain (Pennywise reference?)
Warehouse Sex Robots
Warehouse Torture
Workout Challenge (working out confirmed)
Yard Sale (multiple locations)
---
It's of course important to remember that all these details are coming from the early development build of the game that was leaked on September 18, 2022. This means they could be subject to changes when the final version of GTA 6 eventually releases.
However, we know now for sure that GTA 6 is coming, and it's looking very promising!
Grand Theft Auto VI is probably the most anticipated game of all time. We can't wait until Rockstar Games announces the official GTA 6 reveal, so we can properly see how the actual version of the game will look in all of its glory!
What do you think of all this information? Are you hyped for the game? Let us know in the comments below, and stay tuned on GTABase for the latest news and updates on GTA 6!