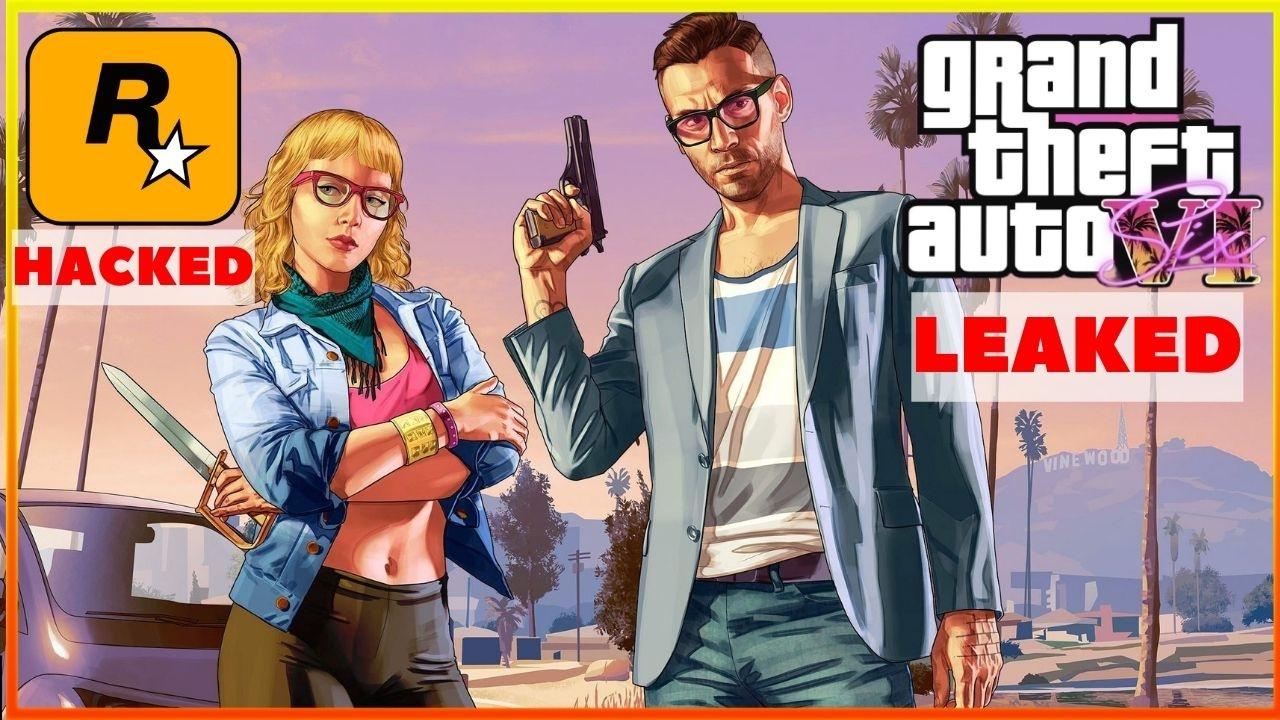 Today is the day, that will be written down in the history of gaming leaks. Grand Theft Auto 6, or whatever the next GTA title was going to be called, just got leaked.
And this leak is not like the ones we have got before about Vice City or getting male and female protagonists. Try leaking the source code.
The GTA 6 Leak
A hacker was able to acquire the source code for GTA V and GTA VI along with early Development Build footage. And gameplay footage of the development build is not just for a few minutes. There are more than 90 videos compiling up to approximately one hour of gameplay.
Moreover, the hacker has possibly just sold the source code for GTAV for $100,000. A game that was released 9 years ago. And now is also demanding ransom for the entire source code for GTA VI. So you can imagine how much the bid can go up to.
Obviously we will not be showing you any gameplay footage or even screenshots. We are writing this article primarily to have a discussion of sorts as to what happened, what it means for Rockstar Games and the future of the Grand Theft Auto series.
We are a little sad after watching all the GTA 6 leaks. Seeing an old development build that is clearly far from finished has taken some of the excitement out of seeing the game for the first time. I know we all are craving information but nobody wins in this situation in our opinion.
The best analogy we can give you is that if you are watching a trailer for a movie you were always going to see anyway, and it uses something as a selling point that would have otherwise been a nice surprise when watching it the first time.
Mixed Reactions from the Community
However, I can see why several people do not feel any empathy for Rockstar Games or Take-Two Interactive after today's leak. They have sued single-player modders. And even going as far as bullying them by sending DMCA takedowns of old projects.
Recently, they even issued a Copyright Strike against the video showcasing the original GTA 1 and GTA 2 Development. However, the strike was issued against the original developer for these games which were released over 2 decades ago, so you can imagine how bad this looks, regardless of its legitimacy.
And to top it off, working with another studio, Grove Street Games, to make an inferior product, GTA Trilogy The Definitive Edition (or rather The Defective Edition), ridiculed with bugs and glitches. We remember the day when they took down a VR mod and then thanked the community for their support the very next day.
Again to reiterate, we do not, in any capacity, condone, a felony where the hacker has stolen the source code and the development build footage for the game, from Rockstar Games.
And we honestly do feel sorry for the developers, who try their best to make their game as good as possible and have nothing to do with their company's bad practice.
What is next for GTA 6 and Rockstar?
So what is next. Well. Content creators around the globe are getting take-down requests, which obviously confirms the leaks. But what does it mean for Rockstar Games and GTA 6? It's possible that the game could get canceled. Although we highly doubt that it is ever gonna happen.
But if source codes or internal builds become public we could see massive internal delays or even cancellation. And honestly, just like you, we also don't want this game canceled. So, let's hope it never becomes public.
And that's all there is to this whole debacle. The developers who have worked day and night on this project, do not deserve this.
And we think, in terms of damage control, what Rockstar Games can do is make a statement and also share some sort of info for the game. Not what has already been leaked. Like a teaser or release window.
The pandora's box is already open now. Might as well give us some more information.