All Roles in Red Dead Online - Frontier Pursuits Guide (Naturalist, Bounty Hunter, Trader, Collector, Moonshiner)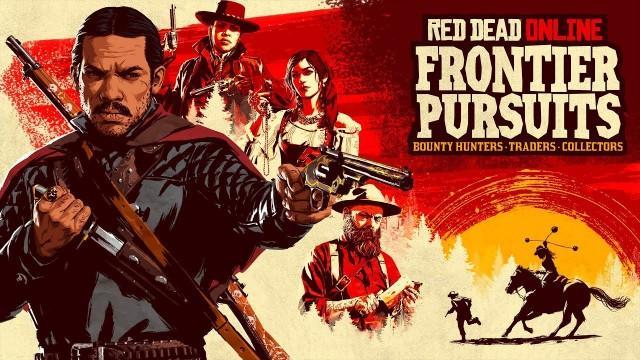 The Red Dead Online 1.11 Update released on September 10, 2019, introduced Frontier Pursuits - a series of Specialist Roles for Red Dead Online players to take on and progress through.
Each role comes with unique activities, outfits, weapons, skills, and other rewards to earn. Players have the option to focus on a specific role to advance quickly and unlock each role's unique attributes, or progress simultaneously across multiple roles, shaping your own character and path in the world of Red Dead Online.
The first three available roles in Red Dead Online allow players to track down wanted criminals as a Bounty Hunter, search the world for valuable treasures as a Collector, and turn your camp into a business as a Trader. As Red Dead Online continues to evolve, more Frontier Pursuits and Roles will be added.
With the Red Dead Online 1.15 Update released on December 13, 2019, a new Moonshiner specialist role has been added. With the Red Dead Online 1.20 Update released on July 28, 2020, a new Naturalist specialist role has been added.
Guides for All Specialist Roles in Red Dead Online:
Click on a role for full details on each of them, including how each works, how to start them, and all items unlocked by progressing through Role Ranks:
Red Dead Online Roles Ranks & Progression:
With each Role, you'll automatically earn Role XP as you complete a Role's activities (in addition to Cash and Gold payouts): when you hunt a bounty, you'll earn Role XP as Bounty Hunter; when you find a collectible, you'll earn Role XP as Collector, and so on.
By obtaining Role XP, you will progress through 20 Role Ranks (for each role). Every 5 Ranks, you will reach a new tier of distinction:
Novice Tier (Ranks 1-5)
Promising Tier (Ranks 6-10)
Established Tier (Ranks 11-15)
Distinguished Tier (Ranks 16-20)
Climbing through the ranks earns you Role Tokens, which can be used to purchase a Kit of Items unique to each tier. At certain ranks, you'll also unlock new Special Skills, upgrades to your satchel, or access to new Role-specific Free Roam events.
When you progress to the Distinguished Tier, you will have earned a range of benefits useful in all your pursuits across the frontier, advanced camp styles and comforts, and recognizable clothing items that will show off how far you've progressed down the path of each specialist role.
---
For more useful Guides check out the complete Red Dead Online Guides & Features, as well as the Horses Database, Weapons Database, and everything else on Red Dead Redemption 2!