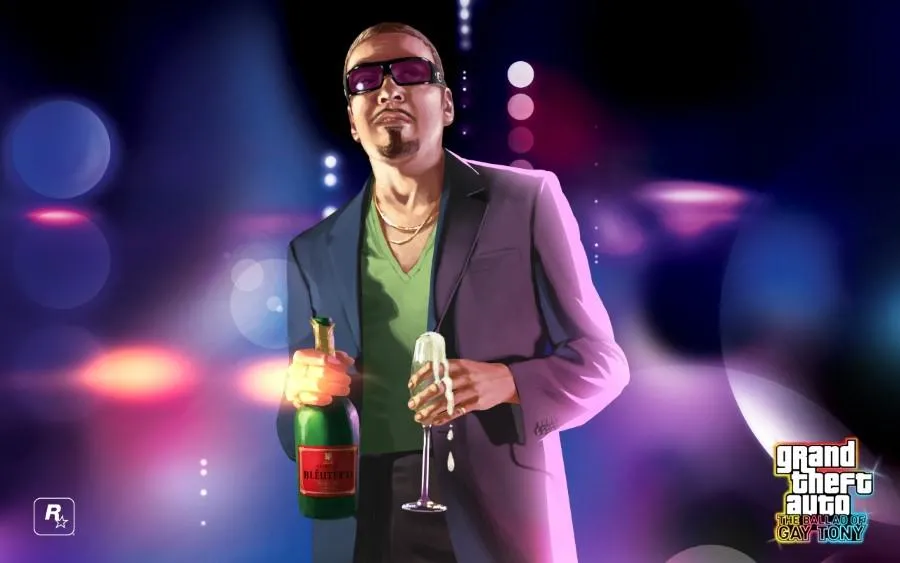 Game Releases

Release Date

October 29, 2009

Platforms

Xbox 360

Release Date

April 13, 2010

Platforms

PC

PlayStation 3

Publisher

Rockstar Games

Developer

Rockstar North

Universe / Era

HD Universe
GTA IV TBOGT: Game Info
Grand Theft Auto: The Ballad of Gay Tony is a DLC expansion pack available for Grand Theft Auto IV. It was the second downloadable content for GTA IV, following The Lost and Damned.
The Ballad of Gay Tony injects Liberty City with an overdose of guns, glitz, and grime. As Luis Lopez, part-time hoodlum and full-time assistant to legendary nightclub impresario Tony Prince (a.k.a. "Gay Tony"), players will struggle with the competing loyalties of family and friends, and with the uncertainty about who is real and who is fake in a world in which everyone has a price.
Developed by series creator Rockstar North and set in Liberty City, Grand Theft Auto: The Ballad of Gay Tony completes an epic story and gameplay arc that intersects with the storylines of Grand Theft Auto IV and Grand Theft Auto: The Lost and Damned. With new missions, weapons, vehicles, soundtrack updates and multiplayer content that showcase the over-the-top nature of life at the center of the city, on the other side of the velvet rope where everyone and everything is accessible and available for a price.
GTA IV TBOGT: Database & Guides
GTA IV TBOGT: Media
GTA IV TBOGT: Exclusive Features
New Missions
All-new storyline missions that provide an over-the-top experience from start to finish. Replay missions for the first time ever in a console Grand Theft Auto game.
New Weapons in GTA IV: TBOGT
New high-powered weapons including Sticky Bombs and an Advanced Sniper Rifle, plus new powerful assault shotguns and machine guns.
New Vehicles in GTA IV: TBOGT
A fleet of new vehicles, including lavish new cars and a collection of specialty vehicles including an attack helicopter and a N.O.O.S.E. APC.
Nightlife
Play as Luis Lopez, personal bodyguard, confidant, business partner, and friend to Liberty City's nightlife impresario, Anthony "Gay Tony" Prince. Drink, dance, and take part in Club Management jobs at Prince's clubs: Maisonette 9 and Hercules.
Media
Brand new TV programming for when Luis feels like staying in - including the debut of CNT's new show Princess Robot Bubblegum and more, plus new internet content to browse while at Tw@ Café.
Soundtrack
Brand new radio shows and music added to the Liberty City radio dial - including some new DJs and some returning favorites...
Multiplayer
The fan-favorite modes from Grand Theft Auto IV, made better than ever now with new locations and packed full of new weapons and vehicles.
Plus
A full range of new side-missions, mini-games and Xbox 360 Achievements.