Here you can find the huge Official Game Map of Red Dead Redemption 2, in the Highest Resolution / quality possible, including every area of the map discovered and every landmark.
The Red Dead Redemption 2 Full World Map features five major states / territories: Ambarino, Lemoyne, New Austin, New Hanover and West Elizabeth.
Check out the entire in-game map below: click on it to expand it at full size, and you can open it in a new window or save it on your computer to view the complete map and to zoom-in on all the details and locations.
Full Red Dead Redemption 2 World Map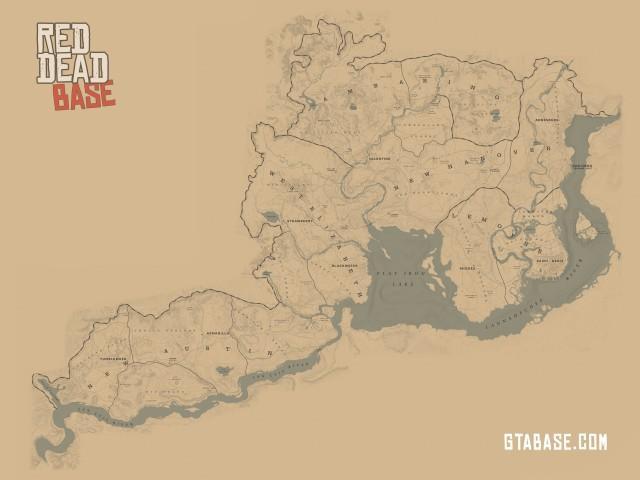 As we manually pieced together this map, please give credit to us if you share it!
---
For more Red Dead Redemption 2 Guides check out the Main Cities / Locations of the game, and complete RDR 2 Guides Section, including Horses Database, Weapons Database, and more!