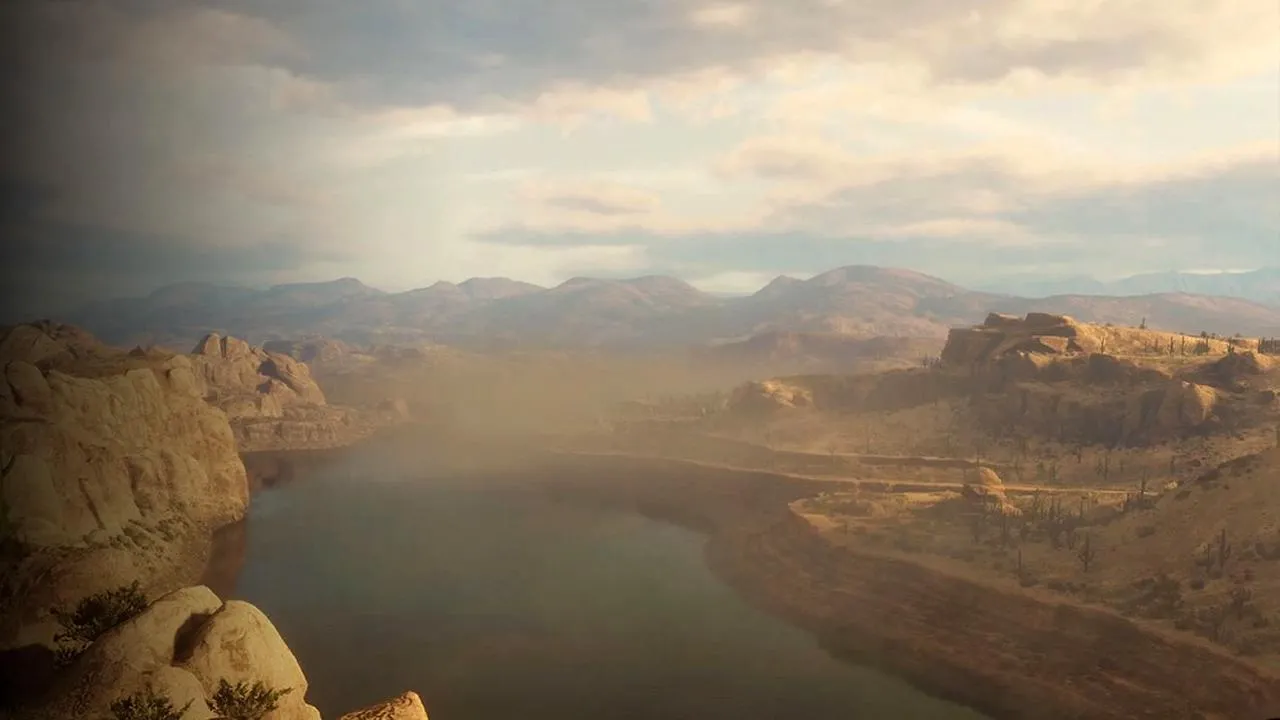 New Austin is one of the five American states in Red Dead Redemption 2.
Experience the heat of New Austin's unforgiving desert in a landscape of red rock and high sun. Only the toughest travelers survive the arid wilderness. Then cool off in the creeks and grazing land of Hennigan's Stead.
The state of New Austin is located in the south-west part of the map in Red Dead Redemption 2. It's divided in four regions: Cholla Springs, Gaptooth Ridge, Hennigan's Stead, and Rio Bravo.
In the Story Mode of Red Dead Redemption 2, New Austin cannot be accessed until the epilogue.
Below you find the list of Animals, Horses, Weapons, Characters and Gangs you can encounter in Red Dead Redemption 2 in the state of New Austin, as well as the Missions taking place in the territory, photos, videos and more.
RDR2: New Austin Map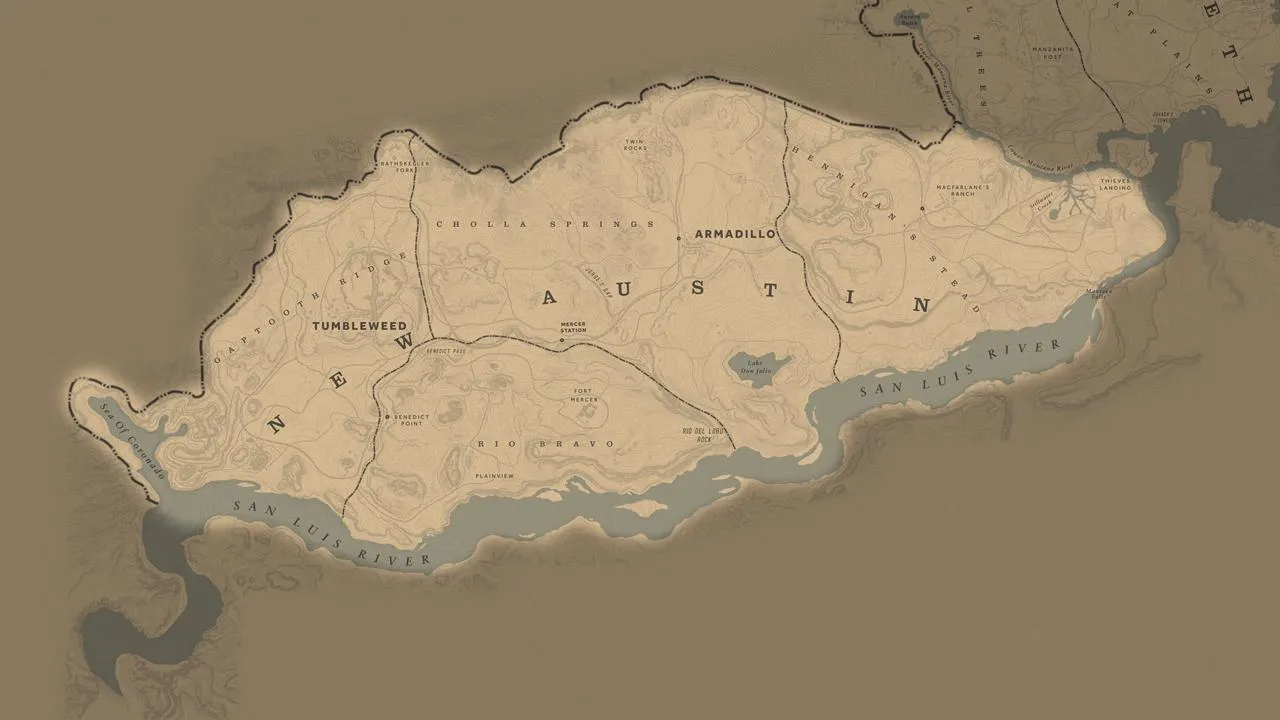 Available After Mission (Story Mode)

Based on (Real Life)

Texas
Main Locations in New Austin
New Austin Video Documentary
Animals Species & Wildlife in New Austin
Horse Breeds in New Austin
Weapons found in New Austin
Characters living or found in New Austin
Gangs & Factions found in New Austin
Missions taking place in New Austin
Screenshots
Artworks
Video