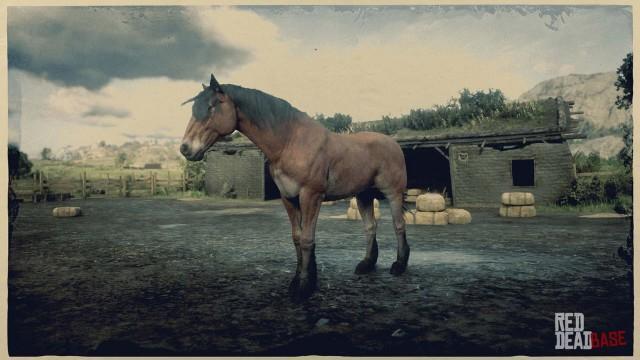 The Mustang is one of the Horse Breeds featured in Red Dead Redemption 2 and Red Dead Online.
Mustang Description:
Mustang horses are known to be one of the harder breeds to break. This loyal and bold breed of horse are invaluable in combat situations.
Mustangs are a type of multi-class horse. They can be identified by their lean frame and unique dorsal stripe along the spine. Grullo Dun, Wild Bay and rare Tiger Striped Bay can all be found in the wild.
This breed is known for being loyal but hard to train. They have traits of both work and war horses, so are strong and will not be easily frightened. They have great Health and Stamina, but average Speed.
Mustang Coat Styles:
Sadie Adler owns a special pink variation of the Mustang Horse, called Hera.
Mustang Statistics
Speed

40.00

Stamina

40.00

Health

40.00

Acceleration

50.00

Handling

40.00

Overall

43.33
Map Location
Where to find the Mustang Horse Breed in Red Dead Redemption 2 (Wild Horse Habitats Map Location):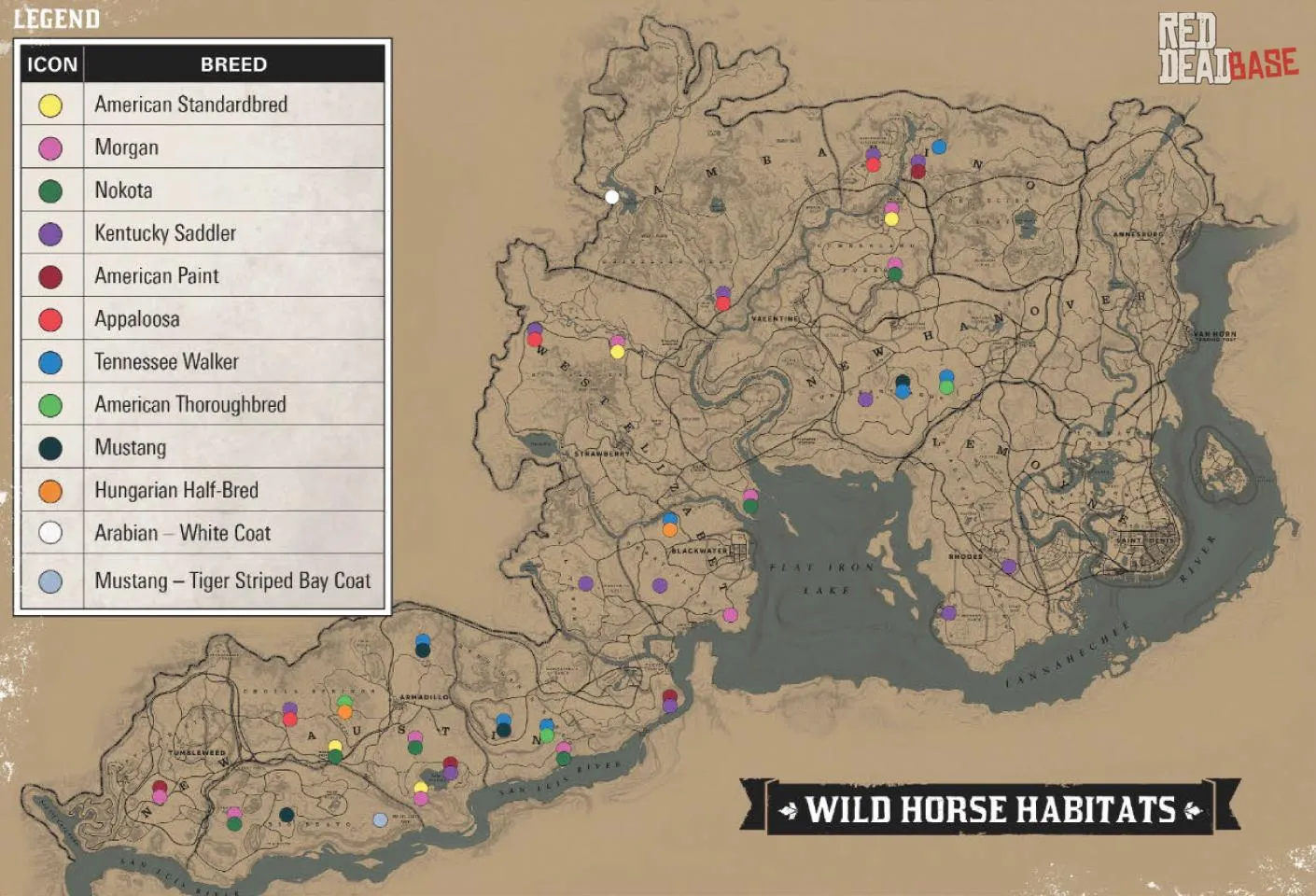 Mustang Info
Horse Class

War Horse

Work Horse

Multi-Class

Handling Type

Standard

Animal Species

Horse

Animal Class

Mammal

Animal Family

Equidae

Size

Large

Peculiarity

Domestic Animal

Location

New Austin (Rio Bravo, Hennigan's Stead); New Hanover (The Heartlands)

Acquisition

Can be stolen / found

Hunting

Cannot be hunted

Required for Achievement

No
Notes

This is a Domestic Animal, killing it or harming it decreases Honor and attracts a Wanted Level.

Scientific Name

Equus Ferus Caballus
Mustang: Appearances
Game Edition

Red Dead OnlineRDR 2 Story Mode
Notable Owners:

Lenny SummersSadie Adler
Screenshots
Artworks