GTA San Andreas Weapons Guide: All Weapons List & Stats
---

On this page you find the full list of weapons in Grand Theft Auto: San Andreas. This complete GTA San Andreas Weapons Guide includes all Guns, Rifles, Explosives, Melee, and every weapon featured in the original game, as well as in GTA San Andreas: The Definitive Edition.
Weapons can be found and picked up from various locations around the San Andreas map, and several of them can be purchased via Ammu-Nation (prices are 20% higher in Las Venturas).
Weapons Skill Upgrades
In GTA San Andreas, you can upgrade your skill and proficiency with each weapon. Your weapon skill increases with every accurate shot you land, including the Shooting Range at Ammu-Nation. You can view weapon skills by pressing the L1/LT button when holding a weapon, or by checking the weapon stats through the Stats menu.
Several weapons (although not all) have three Skill Levels you can progress through: Poor, Gangster and Hitman, which is reached at maximum weapon skill (100%). The Hitman level allows you to fire while moving and improves lock-on range, accuracy, rate of fire, and strafe speed when using the weapon.
In addition, reaching Hitman Level for the 9mm Pistol, Sawn-off Shotgun, Tec-9 and Micro SMG allows you to Dual Wield these weapons.
All Weapons in GTA San Andreas: Full List
Below you find the full list of all weapons included in GTA San Andreas, categorized by weapon slots. There are a total of 37 weapons, plus 5 equipment items.
In GTA San Andreas, CJ has 12 weapon slots, which hold a particular class of weapons and items. You can only carry one weapon per slot, so if that slot is filled you must press the L1 button while standing over a weapon to equip it and replace the current one.
Clicking on a GTA San Andreas weapon below brings you to their detailed information, such as Type / Class, Weapon Statistics, Prices, Spawn Locations, how to obtain each weapon, and more.
Slot 1: Hand
Weapons in this slot allow you to attack and block. To block, hold R1 to select a target and press Square.
Slot 2: Melee Weapons
Just like the "Hand" slot, Melee Weapons allow you to attack and block.
Slot 3: Handguns
Slot 4: Shotguns
Slot 5: Machine Pistols
The Tec-9 and Micro SMG share the same Weapon Skill, grouped under the "Machine Pistol" category.
Slot 6: Assault Rifles
Slot 7: Rifles
Slot 8: Heavy Weapons
Heavy Artillery Weapons have no upgrade ability, and you cannot crouch while you use them.
Slot 9: Thrown Weapons
Thrown Weapons have no upgrade ability and no-auto targeting. The distance that these projectiles are thrown depends on how long you hold the Circle button.
Slot 10: Handheld Items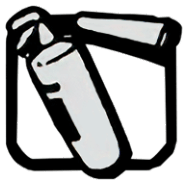 Fire Extinguisher
With so many weapons that can set the enviroonment on fire, it's only natural to have a tool that can extuingish them. Used primarily for escaping out of flaming buildings, but also if you want to play firefighter.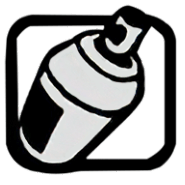 Spray Can
Used primarily for painting Gang Tags, but can also be used as a defense weapon, like a weaker Tear Gas. Will intoxicate enemies directly ahead of you, and will also paint them nicely!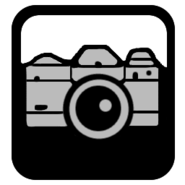 Camera
The camera is used for... well, for taking photographs. A classic camera which can be found easily around town. The camera allows you to save pictures to a gallery that you can view via the menu.
Slot 11: Gifts
Slot 12: Apparel Items
This category doesn't include weapons, but more like equipment items.

Thermal Goggles
The Thermal Goggles turn the environment into shades of blue, green red, and purple, representing heat. After equipping them, another weapon can be used to aid in combat.

Night Vision Goggles
Night Vision Goggles amplify dim light, allowing use in very dark environments. After equipping, the player can switch to a weapon.

Parachute
The parachute is an absolute necessity when attempting to jump off tall buildings and bridges, or from planes. You really wouldn't want to turn into a soup...
Remote Detonator
Detonators are received when placing Satchel Charges. You can press circle to detonate the bombs, after which the Detonator will be removed from your inventory.
GTA San Andreas Safehouse Weapons Rewards
By completing certain tasks and missions in GTA San Andreas, you will unlock weapons rewards that will spawn directly in one of CJ's safehouses:
| Task to Complete | Safehouse | Weapon Reward |
| --- | --- | --- |
| After "Tagging Up Turf" | Johnson House (bedroom) | Spray Can, Camera |
| 100 Gang Tags | Johnson House (kitchen) | AK-47, Sawn-Off Shotgun, Molotov Cocktails, TEC-9 |
| 50 Snapshots | Doherty Garage | Micro SMG, Shotgun, Sniper Rifle, Grenades |
| 50 Horseshoes | The Four Dragons Casino | M4, SMG, Combat Shotgun, Satchel Charges |
| After "Vertical Bird" | Mike Toreno's Ranch | Minigun, Flamethrower, Rocket Launcher, Heat-Seeking Rocket Launcher |