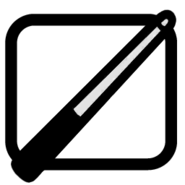 The Pool Cue is a weapon in the Melee Weapons class featured in Grand Theft Auto: San Andreas.
This weapon also appears in GTA Online and Grand Theft Auto IV.
Pool Cue Description:
The Pool Cue is the longest melee weapon out of all, having the longest reach. Smack enemies from far away, without getting hit. Can also be used for what it was actually built for, playing pool.
How to get the Pool Cue in GTA San Andreas:
The Pool Cue can be found and picked up around the San Andreas map (see the spawn locations in the "Appearances" section below).
Pool Cue: GTA SA Statistics
Damage

10.00

Fire Rate

40.00

Range

1.60
Skill Levels

No

Can Crouch

No

Can Jump

Yes

Can Sprint

No
Pool Cue: GTA SA Info
Weapon Class

Melee Weapons

Fire Type

Melee

Weapon Slot

2
Pool Cue: GTA SA Appearances
Pool Cue Spawn Locations in GTA San Andreas

Where to find the Pool Cue in GTA San Andreas:

Found in Blueberry, Red County, in front of a small restaurant.
Seen in Doherty, San Fierro, underneath a fallen part of the building on the west side of the construction site north of the Doherty Garage, alongside a Flamethrower.
Found in Rockshore East, Las Venturas, in the middle of the industrial complex, next to a dumpster.
Playing a game of pool at a bar will replace the player's melee weapon with a Pool Cue.
Drops from killing Pool players.