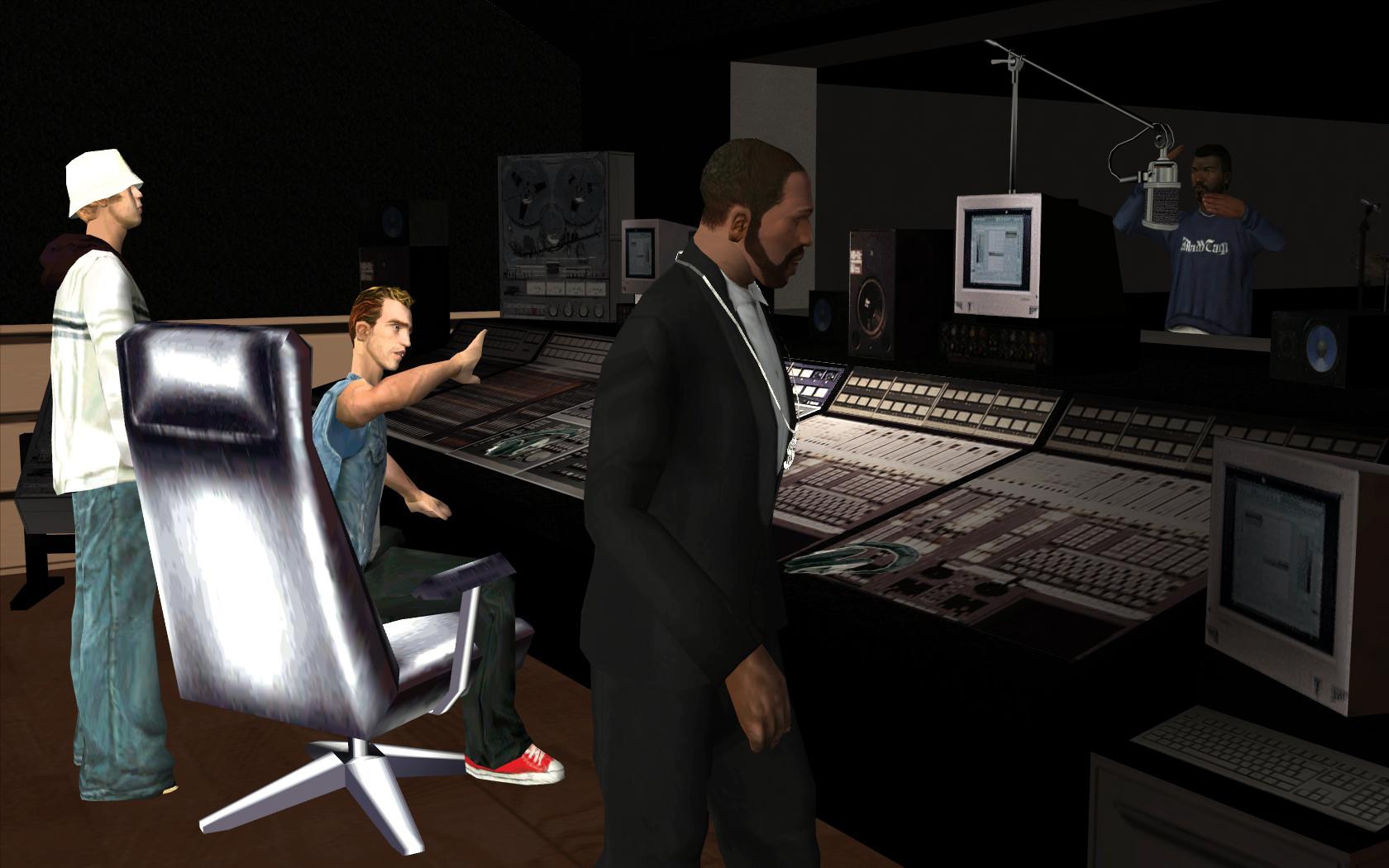 Vertical Bird is a main story mission in GTA San Andreas, given by Mike Toreno.
It's the 93° GTA San Andreas mission in chronological order, and it takes place in Los Santos.
Carl steals a Hydra and attacks some spy boatds.
Vertical Bird: Mission Objectives
There's a silenced pistol and a knife in the speedboat.
Head for the ship.
Get inside the ship before the rear door closes. Swimming will help avoid detection by the guards.
Find the control room to swtich off the SAM sites.
Steal one of the military jets.
Try not to alert the guards.
There are military jets on your tail. Take them out!
Enemy jet destroyed. 2 still active.
Enemy jet destroyed. 1 still active.
All enemy jets destroyed. Now destroy the spy ships.
Spy ship destroyed. 3 ships remain.
Spy ship destroyed. 2 ships remain.
Spy ship destroyed. 1 ship remains.
Take the jet to the desert airfield and land anywhere on the landing strip.
Guide the plane into the Hangar.
The Hydra will now always be available in this hangar.
Vertical Bird: Mission Info
Mission Number

93

Mission Type

Mandatory Mission

Mission Giver

Mike Toreno

Location

Madd Dogg's Crib, Mulholland

State / Area

Los Santos
Rewards

$50,000; Weapons at Mike Toreno's Ranch; Respect +
Vertical Bird: Video Walkthrough
Original Game Walkthrough (PS2, Xbox, PC):
The Definitive Edition Remaster Walkthrough: