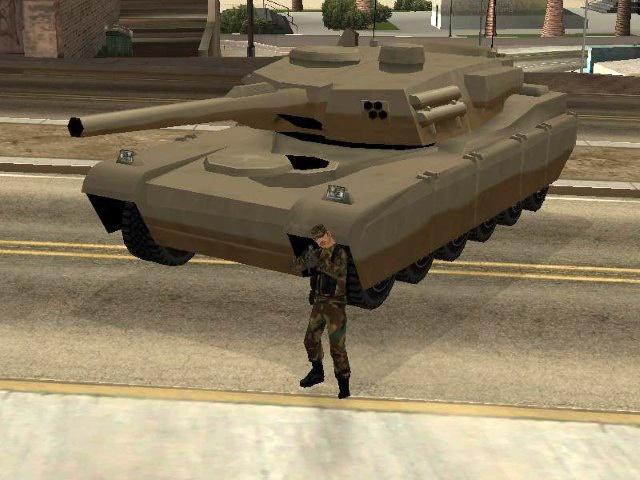 The Military is a government organization featured in Grand Theft Auto: San Andreas.
The Military is the main defense system of the United States. Members of the army will begin chasing the player once they acquire a wanted level of 6 stars.
The Military uses several vehicles against the player - the Patriot, Barracks and the Rhino on land, or the Hunter and Hydra for air chases, while members of the army are armed with M4's, SMGs or Pistols.
This Law Enforcement Agency also appears in Grand Theft Auto V, GTA Vice City and Grand Theft Auto III.
Military: GTA SA Info
Group Type

Law Enforcement Agency

Faction Type

Military Force

Nationality

United States

Location

San Andreas

Front Companies

United States National Guard Depot, Ocean Docks, Los Santos, San Andreas; Easter Basin Naval Station, San Fierro, San Andreas; Area 69, Bone County, San Andreas; K.A.C.C. Military Aviation Fuel Depot, Las Venturas, San Andreas

Vehicles

Barracks Cargobob Freight (Train) Hunter Hydra Jetpack Launch Mesa Patriot Rhino Tank Rustler

Weapons

M4 Pistol (9mm) Shotgun SMG
Military: Appearances
Appearances in Story Missions: