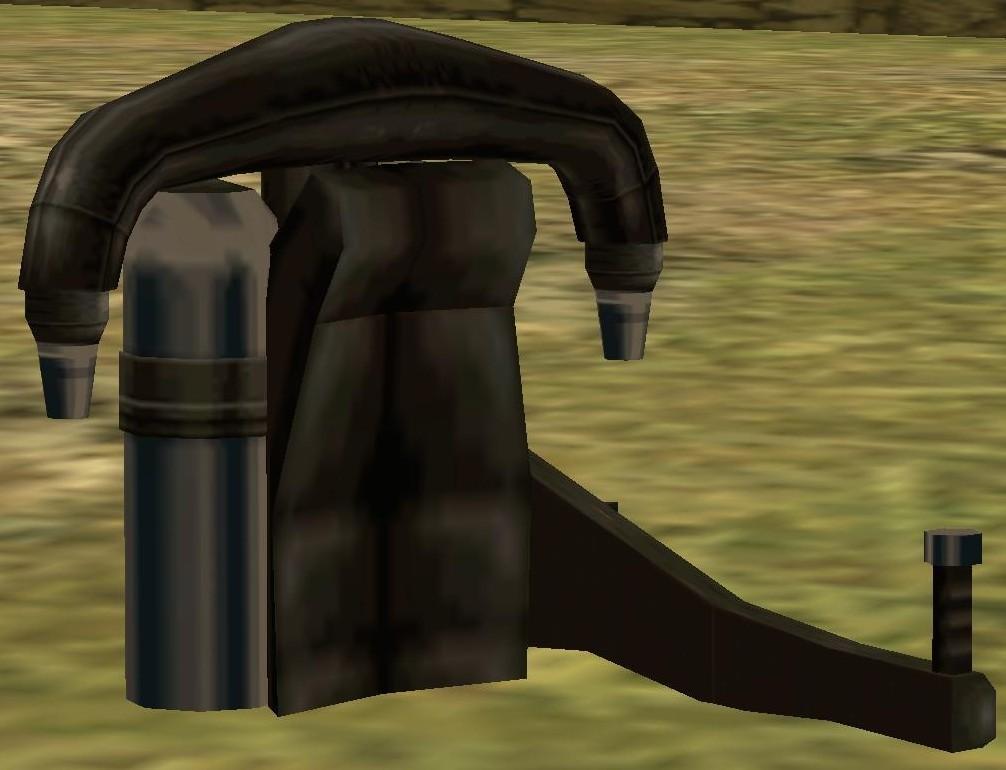 The Jetpack is one of the Special vehicles featured in GTA San Andreas.
This vehicle cannot be customized.
This vehicle also appears in GTA Online.
The Jetpack is unique because it spawns like a weapon pickup, is automatically activated when walked into, and is dropped when pressing the "vehicle exit" button. It allows for directional control with two omnidirectional nozzle-like jets providing thrust.
As it is not technically a vehicle, the Jetpack is indestructible. It makes the player invulnerable to falling, crashing into walls or moving vehicles, landing on top of a moving helicopter and other dangers, and can also be fully submerged without damage by diving into water at high speeds.
Only the 'one-handed' weapons can be used while the Jetpack is in use.
Jetpack: GTA SA Vehicle Stats
Vehicle Class

Special

Available After Mission (Story Mode)

How To Unlock

Unlocked after completing the mission 'Green Goo'

Modifications

Cannot be modified
Jetpack: GTA SA Appearances
Jetpack Spawn Locations in GTA San Andreas

Where to find the Jetpack in GTA San Andreas:

Verdant Meadows Airfield following completion of Green Goo.

Spawn Jetpack Cheat Code

You can use this Cheat Code to spawn the Jetpack in GTA San Andreas:

PlayStation

UP

DOWN

LEFT

RIGHT

L1

L2

R1

R2

UP

DOWN

LEFT

RIGHT

Xbox

UP

DOWN

LEFT

RIGHT

LB

LT

RB

RT

UP

DOWN

LEFT

RIGHT

PC

ROCKETMAN

Appearances in Story Missions: