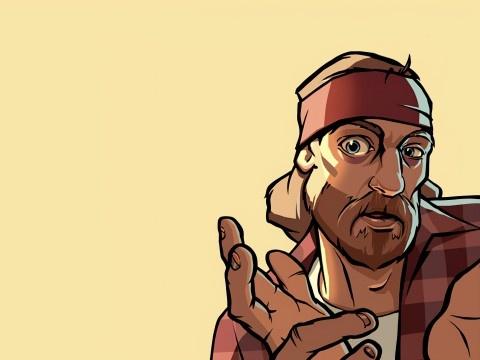 The Truth appears as a Major Character in GTA San Andreas.
The Truth is an elderly hippie who lives out in the middle of nowhere in Flint County. He becomes friends with Carl while he is exiled to the Badlands. Carl helps The Truth destroy his farm's crops after the police find out it's a cannabis farm.
The Truth later needs Carl's help in obtaining a jetpack from Area 69 in Las Venturas.
The Truth: Character Info
Role

Major Character

Gender

Male

Nationality

United States

Location

Leafy Hollow, Flint County

Occupation

Marijuana Dealer

Also Known As

Truth; Spacehead; Mr. San Fierro

Performer / Actor

Peter Fonda

Affiliation

Carl Johnson Dwaine Frank Tenpenny Jethro Zero

Vehicles

Combine Harvester Emperor Jetpack Mothership Walton

Weapons

Flamethrower
The Truth: Appearances
The Truth Missions in GTA San Andreas:

Appearances in Story Missions:
The Truth: Artworks