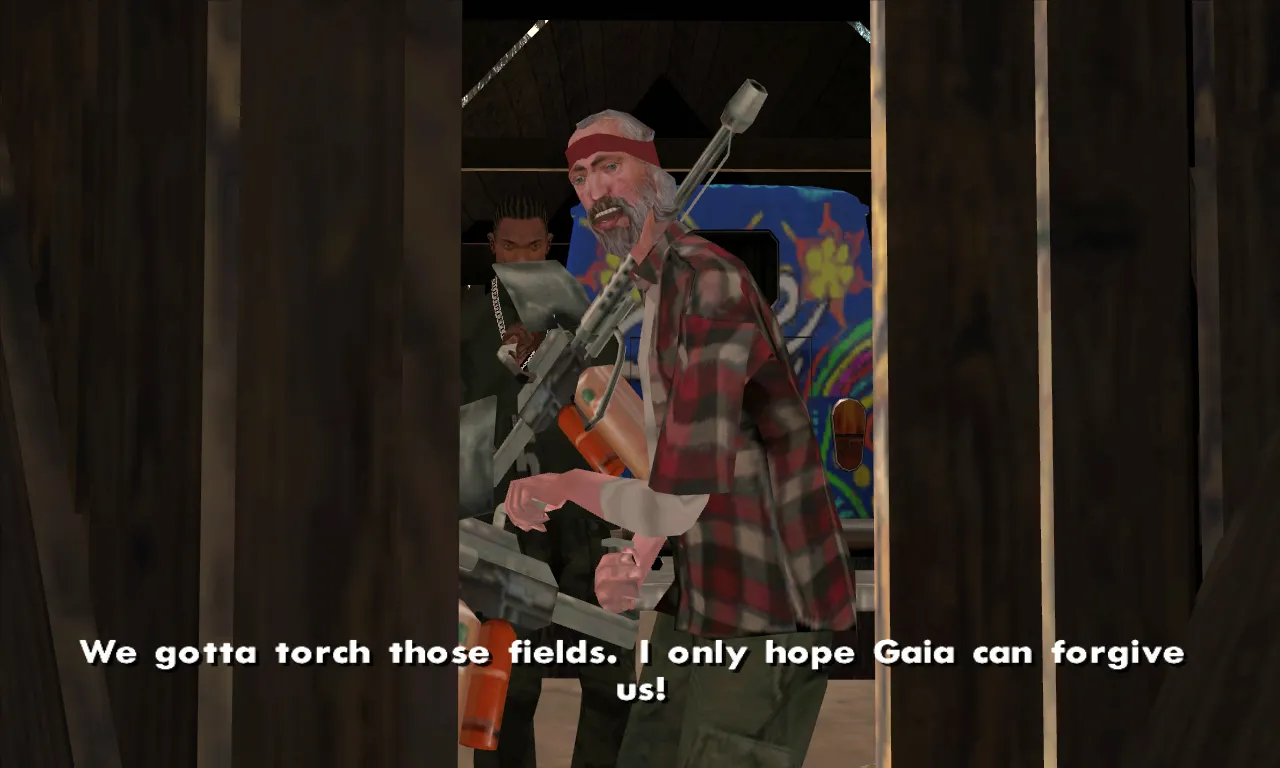 Are You Going to San Fierro? is a main story mission in GTA San Andreas, given by The Truth .
It's the 38° GTA San Andreas mission in chronological order, and it takes place in Flint County.
Carl burns down The Truth's farm.
Are You Going to San Fierro?: Mission Objectives
Go and help The Truth destroy the weed.
To burn a weed field, cover it in flames.
Go and speak to the Truth.
Take out the chopper.
Get inside the mothership.
Drive the Mothership to the garage in San Fierro.
Are You Going to San Fierro?: Mission Info
Rewards

5-star wanted level now achievable; Safehouse in San Fierro purchaseable; Zip; Doherty Garage save point; Respect +

Unlocked Items

Calton Heights Safehouse Chinatown Safehouse Doherty Garage Doherty Safehouse Hashbury Safehouse Paradiso Safehouse Vank Hoff in the Park Hotel Suite
Are You Going to San Fierro?: Video Walkthrough
Original Game Walkthrough (PS2, Xbox, PC):
The Definitive Edition Remaster Walkthrough: