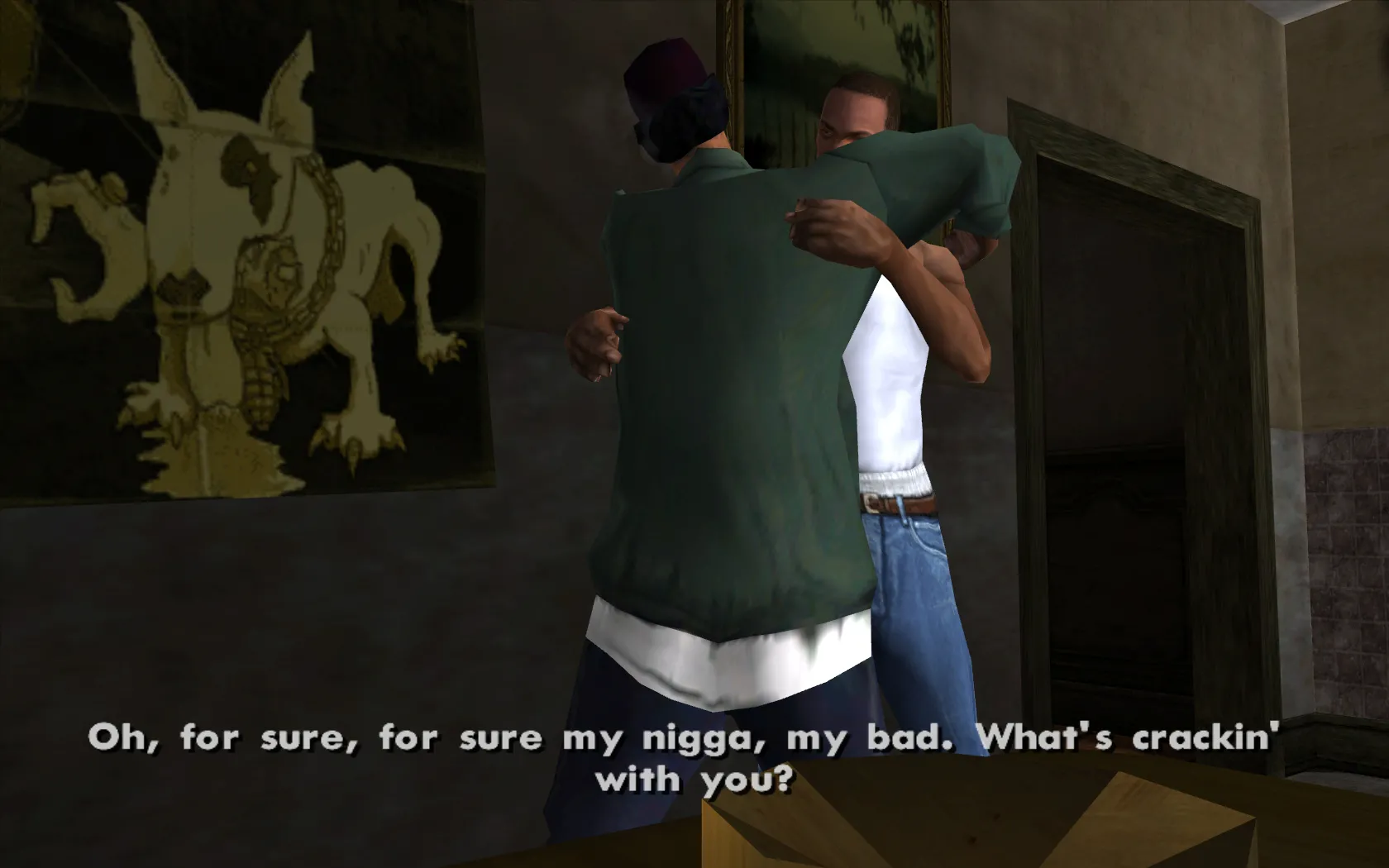 Ryder is a main story mission in GTA San Andreas, given by Ryder .
It's the 3° GTA San Andreas mission in chronological order, and it takes place in Los Santos.
Ryder takes Carl out on a ride round the neighbourhood
CJ takes a visit to his pal Ryder. Ryder is surprised to see CJ but tell's him of a mission he wants to complete. A local 'pizza place' has been painting over the Grove Street tags and Ryder wants to 'teach them a lesson', which CJ happily joins with.
CJ drives himself and Ryder to Old Reece's barber shop to get CJ a fresh new trim. After, the pair head across the road to The Well Stacked Pizza Co so CJ can get some food. As CJ is eating, Ryder comes in with a gun and attempts to rob the place. The man behind the counter can immediately tell it's Ryder and tells him 'not this again'.
The shop assistant chases the pair out of the pizza place with a shotgun, leaving them to flee back to Grove Street. Once back, Ryder tells CJ to go and see Sweet about some graffiti.
Ryder: Mission Objectives
Get in Ryder's car!
Go with Ryder to the barbers.
Walk into the marker to get a haircut.
Enter the Pizza shop and buy some food.
Walk into the marker to buy a pizza.
Get in Ryder's car!
Drive Ryder home.
Ryder: Mission Info
Mission Number

3

Mission Giver

Ryder

Mission Type

Mandatory Mission

Location

Ryder's House (Ganton); Reece's Hair & Facial Studio; The Well Stacked Pizza Co

State / Area

Los Santos
Ryder: Video Walkthrough
Original Game Walkthrough (PS2, Xbox, PC):
The Definitive Edition Remaster Walkthrough: