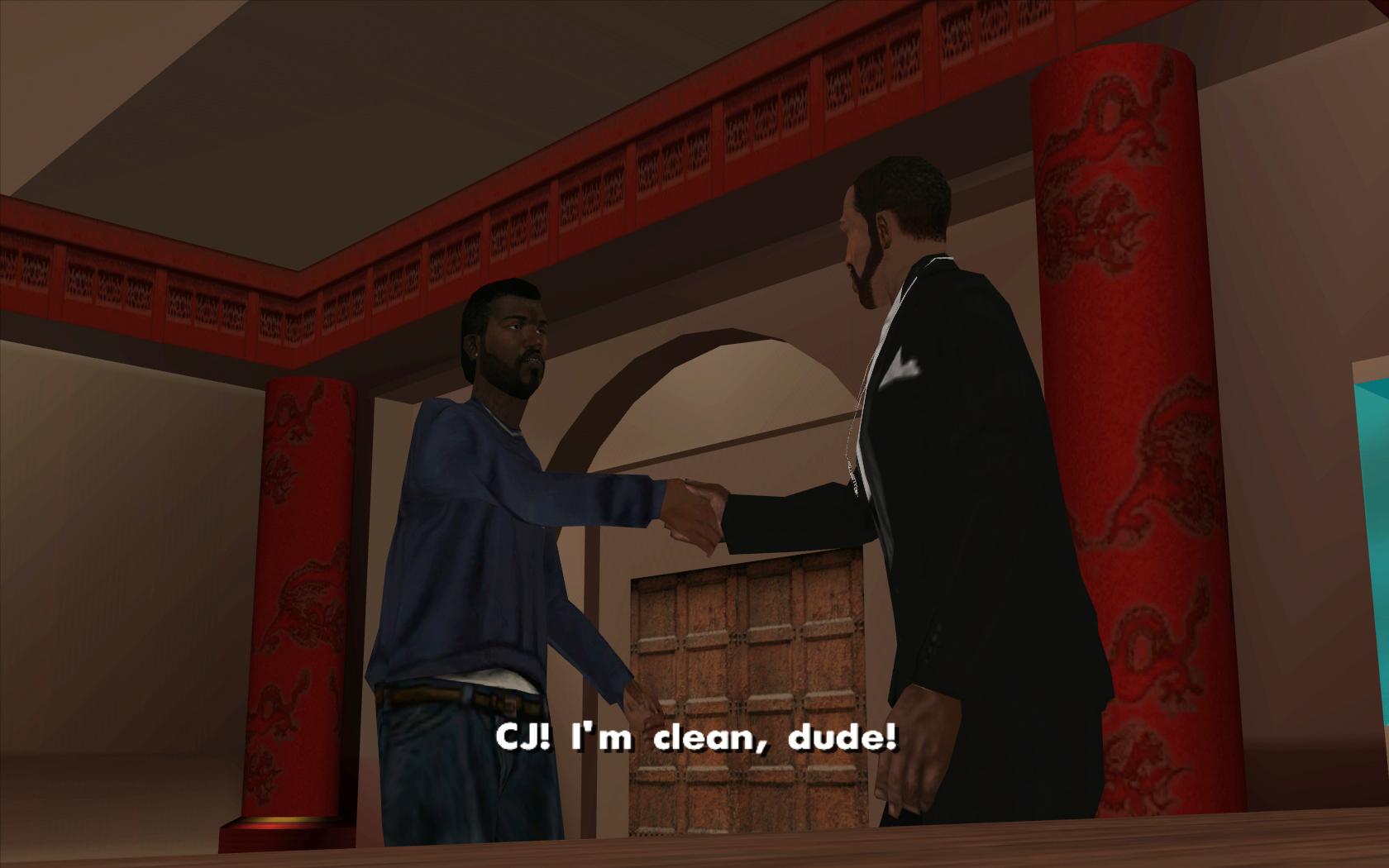 A Home in the Hills is a main story mission in GTA San Andreas, given by Wu Zi Mu.
It's the 92° GTA San Andreas mission in chronological order, and it takes place in Las Venturas.
Carl retakes back Madd Dogg's crib from Big Poppa
A Home in the Hills: Mission Objectives
Try to land on the mansion roof with the Triads.
Help keep the roof clear until the Triads arrive.
The Triads have nearly arrived, don't let any of them die once they land.
Take the Triads inside the mansion.
Search the mansion for Big Poppa and kill anyone who gets in your way.
Big Poppa is downstairs, take him out.
Big Poppa is making a run for it, chase after him!
Big Poppa has left the mansion, follow him.
Chase down Big Poppa and run him off the road!
You have taken back Madd Dogg's mansion.
A Home in the Hills: Mission Info
Mission Number

92

Mission Type

Mandatory Mission

Mission Giver

Wu Zi Mu

Location

The Four Dragons Casino (The Strip); Madd Dogg's Crib

State / Area

Las Venturas
Rewards

Madd Dogg's crib as safehouse; Respect +

Unlocked Items

Madd Dogg's Crib
A Home in the Hills: Video Walkthrough
Original Game Walkthrough (PS2, Xbox, PC):
The Definitive Edition Remaster Walkthrough: