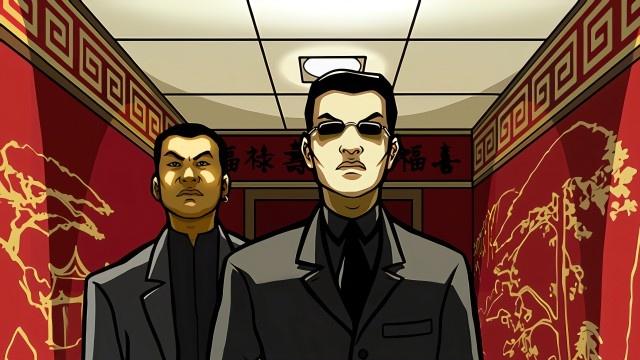 Wu Zi Mu appears as a Major Character in GTA San Andreas.
Wu Zi Mu, or Woozie, is the blind leader of the Mountain Cloud Boys who are part of the San Fierro Triads. Woozie becomes close friends with Carl when Carl helps him plan a robbery at rival casino Caligula's Place.
Woozie also owns the Four Dragons Casino in Las Venturas and a betting shop in Chinatown, San Fierro.
Wu Zi Mu: Character Info
Role

Major Character

Gender

Male

Nationality

ChinaUnited States

Location

Apartment, Chinatown, San Fierro

Occupation

The Four Dragons Casino Owner

Also Known As

Woozie; The Lucky Mole

Performer / Actor

James Yaegashi
Wu Zi Mu: Appearances
Wu Zi Mu: Artworks