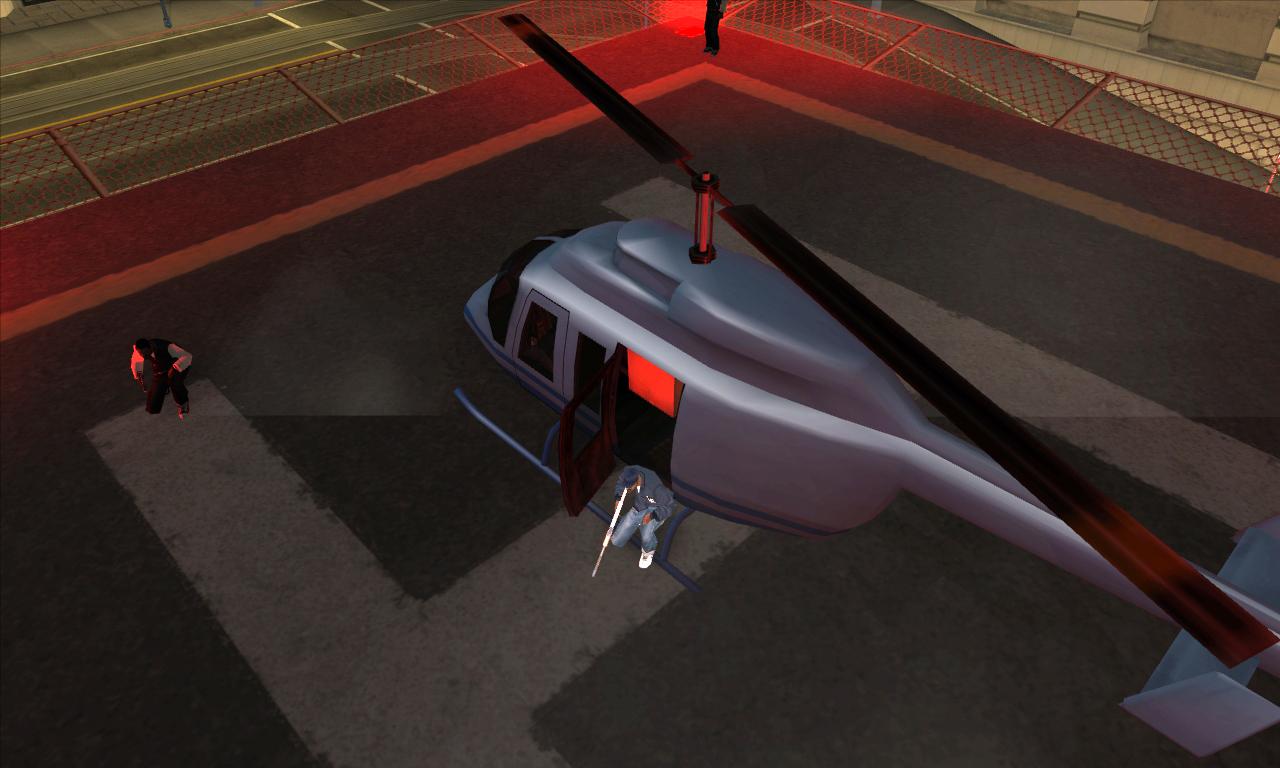 Toreno's Last Flight is a main story mission in GTA San Andreas, given to CJ by Wu Zi Mu.
It's the 54° San Andreas mission in chronological order, and it takes place in San Fierro.
Carl shoots down Mike Toreno's helicopter.
Toreno's Last Flight: Mission Objectives
Toreno's boarding a helicopter at a helipad nearby. Get there and stop him.
The helicopter's airborne! Get that rocket launcher to bring it down!
Get on to the freeway and shoot that helicopter down.
Excellent. Toreno can't have survived that fireball.
Toreno's Last Flight: Mission Info
Rewards

$18,000; Respect +
Toreno's Last Flight: Video Walkthrough
Original Game Walkthrough (PS2, Xbox, PC):
The Definitive Edition Remaster Walkthrough: