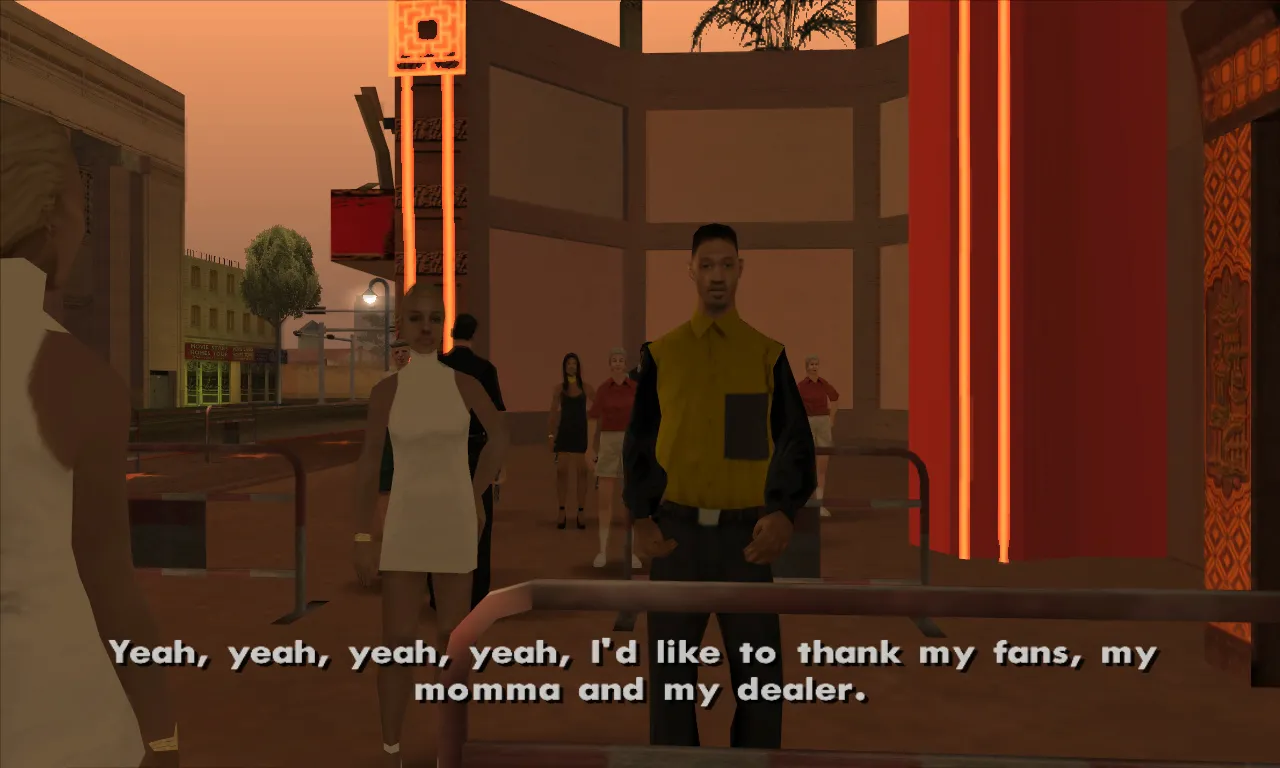 Management Issues is a main story mission in GTA San Andreas, given by OG Loc.
It's the 20° GTA San Andreas mission in chronological order, and it takes place in Los Santos.
Carl kidnaps and kills Madd Doog's manager
Management Issues: Mission Objectives
One of Madd Dogg's Manager's drivers is eating food at the Burger Shot across town.
Go and steal his car and meet the other drivers before 10pm.
Damage the car to force the driver out.
Get in the car.
Go and meet up with the other drivers before 10pm. Don't damage your car!
Park the car facing the same way as the other cars.
Keep in the middle of the two cars until you reach the awards ceremony.
There is a pier to the South that you can dump the car off.
Dump the car in the water but make sure no-one sees you!
Keep your speed up to the end of the pier then press and hold F to bail out.
Press and hold F to bail out now!
Management Issues: Mission Info
Mission Number

20

Mission Type

Mandatory Mission

Mission Giver

OG Loc

Location

Burger Shot (Marina); Cathay Theater

State / Area

Los Santos
Rewards

Respect +

Featuring

ElegantOG LocAlan Crawford

Notes

This mission can only be started between 12:00 and 17:00..
Management Issues: Video Walkthrough
Original Game Walkthrough (PS2, Xbox, PC):
The Definitive Edition Remaster Walkthrough: