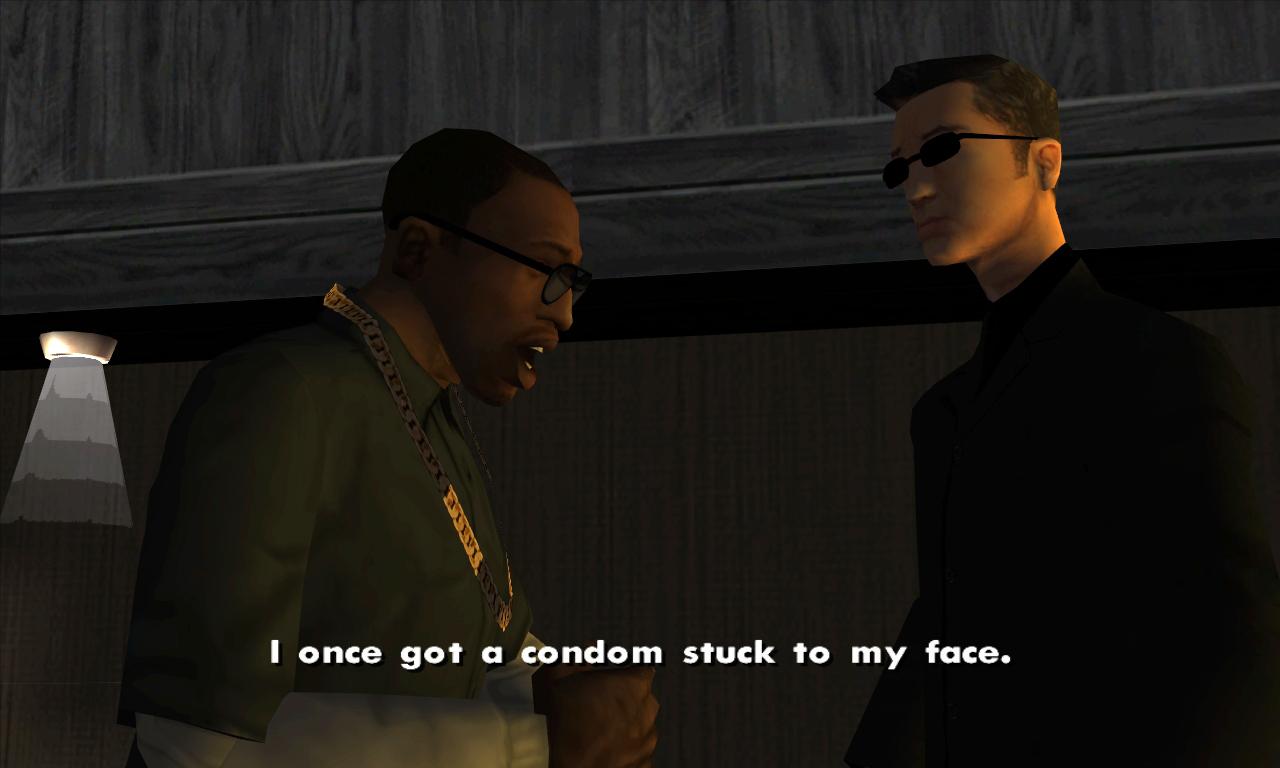 Amphibious Assault is a main story mission in GTA San Andreas, given by Wu Zi Mu.
It's the 58° GTA San Andreas mission in chronological order, and it takes place in San Fierro.
Carl plants a bug on a Da Nang boat.
Amphibious Assault: Mission Objectives
Get to the docks.
The boat that you have to plant the bug on is anchored out at sea.
You will have to swim to it, however there are Da Nang Boys patrolling the route.
Swim to the tanker and get aboard.
The route ahead is blocked but there is an underwater tunnel! You will have to dive and swim through it to proceed.
You can now resurface.
The main route across the water is guarded by two patrol boats. If they spot you, dive underwater to lose their attention.
Don't swim on the surface of the water or you will be spotted.
Swim to the tanker and get aboard.
Sneak to the back of the tanker and plant the bug, be as quiet as possible to avoid the attention of the guards onboard.
Press (button) to plant the bug
You have planted the bug! Get off the tanker and back to the docks.
Amphibious Assault: Mission Info
Mission Number

58

Mission Type

Mandatory Mission

Mission Giver

Wu Zi Mu

Location

Wu Zi Mu's Apartment, Chinatown

State / Area

San Fierro
Rewards

$11,000; Respect +

Featuring

Tropic Knife Wu Zi Mu San Fierro Triads Da Nang Boys

Notes

This mission can only be started between 20:00 and 06:00; Carl must have a lung capacity of at least 20%
Amphibious Assault: Video Walkthrough
Original Game Walkthrough (PS2, Xbox, PC):
The Definitive Edition Remaster Walkthrough: