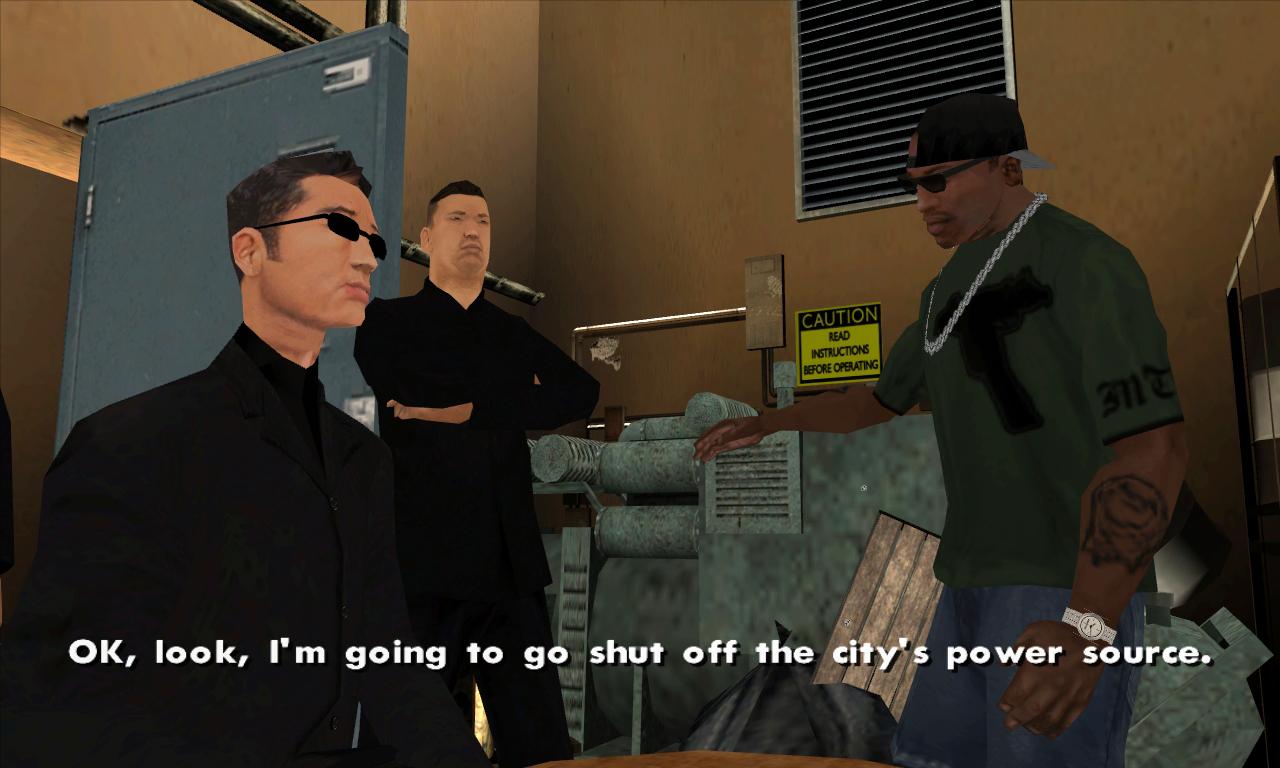 Dam and Blast is an optional story mission in GTA San Andreas, given by Wu Zi Mu.
It's the 80° GTA San Andreas mission in chronological order, and it takes place in Las Venturas.
This is an optional mission, but it is required for 100% completion of the game.
Carl plants explosives on the Sherman Dam.
Dam and Blast: Mission Objectives
Go to the airport. You're going to need a plane to parachute onto the dam quay.
Get in the plane on the end of the runway.
Fly the aircraft to the jump point over the dam.
GO!
Make your way to the end of the dam quay.
Avoid getting spotted by the guards patrolling the area
There's a knife stashed near one of the containers which you may find useful.
Go and pick up the knife.
Get past the guards and find the entrance to the generator room
This is all about stealth, if you get spotted or make too much noise the whole building will be alerted.
When close to a generator press (button) to plant the charges. You need one on each generator.
Charge placed.
All the generators have been rigged, get to the exit.
Dam and Blast: Mission Info
Mission Number

80

Mission Type

Side Mission (optional)

Mission Giver

Wu Zi Mu

Location

The Four Dragons Casino (The Strip); Sherman Dam

State / Area

Las Venturas
Dam and Blast: Video Walkthrough
Original Game Walkthrough (PS2, Xbox, PC):
The Definitive Edition Remaster Walkthrough: