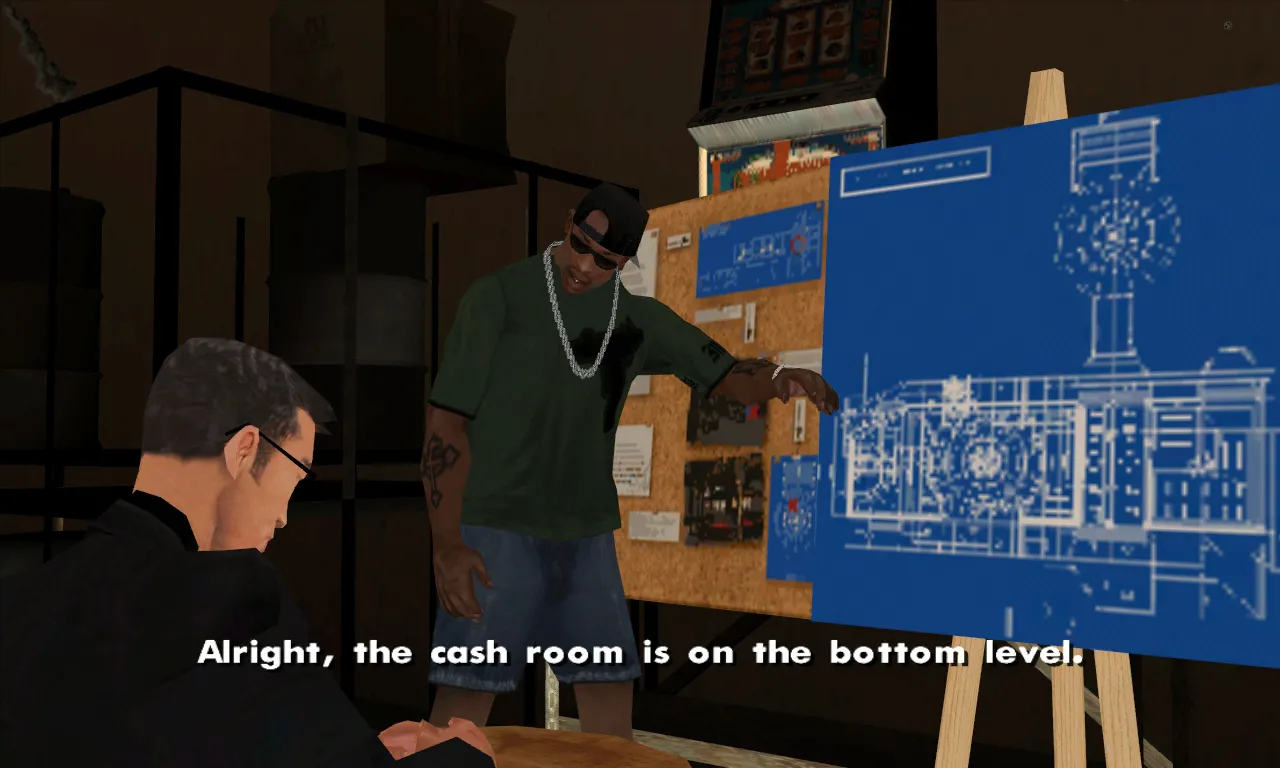 Key to Her Heart is an optional story mission in GTA San Andreas, given by Wu Zi Mu.
It's the 79° GTA San Andreas mission in chronological order, and it takes place in Las Venturas.
This is an optional mission, but it is required for 100% completion of the game.
Carl romances Millie Perkins to gain a keycard to Caligula's Casino.
Key to Her Heart: Mission Objectives
Get to Caligula's Palace casino.
The Croupier has a keycard and knows the code, follow her.
If you get too close you'll spook her, but if she gets too far ahead, you'll lose her.
She's gone into the sex shop, follow her inside.
The Croupier is here somewhere, find her.
Go and get a gimp suit.
Leave the shop and go after the Croupier.
The Croupier has left the shop. Follow her but remember not to get too close.
Park up ouside the Croupier's house.
The gimp will be arriving shortly, wait around and make sure he doesn't make it to the Croupier's house.
Now that the gimp's out of the way go and ring the doorbell.
Key to Her Heart: Mission Info
Mission Number

79

Mission Type

Side Mission (optional)

Mission Giver

Wu Zi Mu

Location

The Four Dragons Casino, The Strip

State / Area

Las Venturas
Rewards

Millie as a Girlfriend; Gimp Suit; Respect +
Key to Her Heart: Video Walkthrough
Original Game Walkthrough (PS2, Xbox, PC):
The Definitive Edition Remaster Walkthrough: