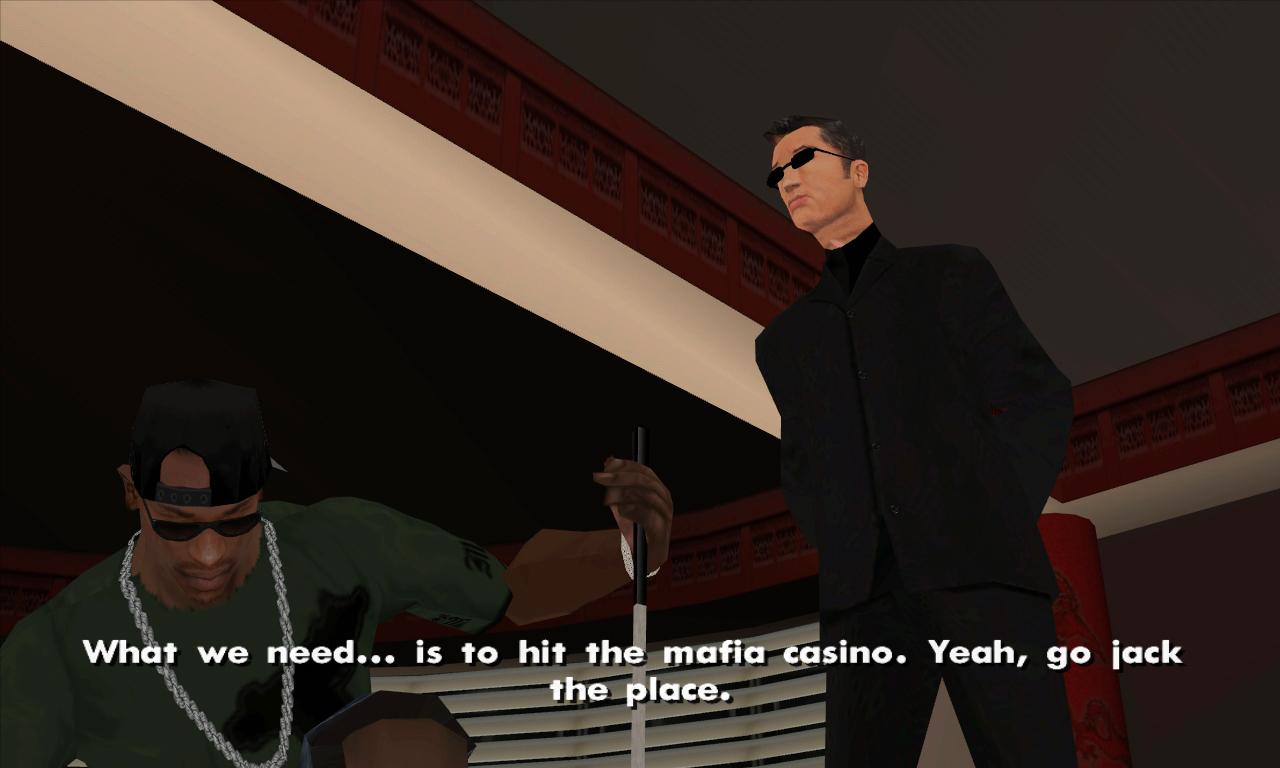 Explosive Situation is a main story mission in GTA San Andreas, given by Wu Zi Mu .
It's the 75° GTA San Andreas mission in chronological order, and it takes place in Las Venturas.
Carl steals dynamite from the Hunter Quarry.
Explosive Situation: Mission Objectives
Go to the Quarry.
Enter the Quarry and steal the dynamite.
The dynamite is rigged to blow!
Get it before the workers destroy it.
You'll need something heavy to smash those crates.
Get the Dynamite before the timer runs out and it's detonated.
Pick up the Dynamite.
1 stick of 4
2 sticks of 4
3 sticks of 4
4 sticks of 4
Get back home with the dynamite.
Security is blocking the exit.
Use the dirt bike and find another way out!
Follow the arrows to escape.
Now deliver the dynamite to the drop point.
Explosive Situation: Mission Info
Mission Number

75

Mission Giver

Wu Zi Mu

Mission Type

Mandatory Mission

Location

The Four Dragons Casino (The Strip); Hunter Quarry

State / Area

Las Venturas
Explosive Situation: Video Walkthrough
Original Game Walkthrough (PS2, Xbox, PC):
The Definitive Edition Remaster Walkthrough: