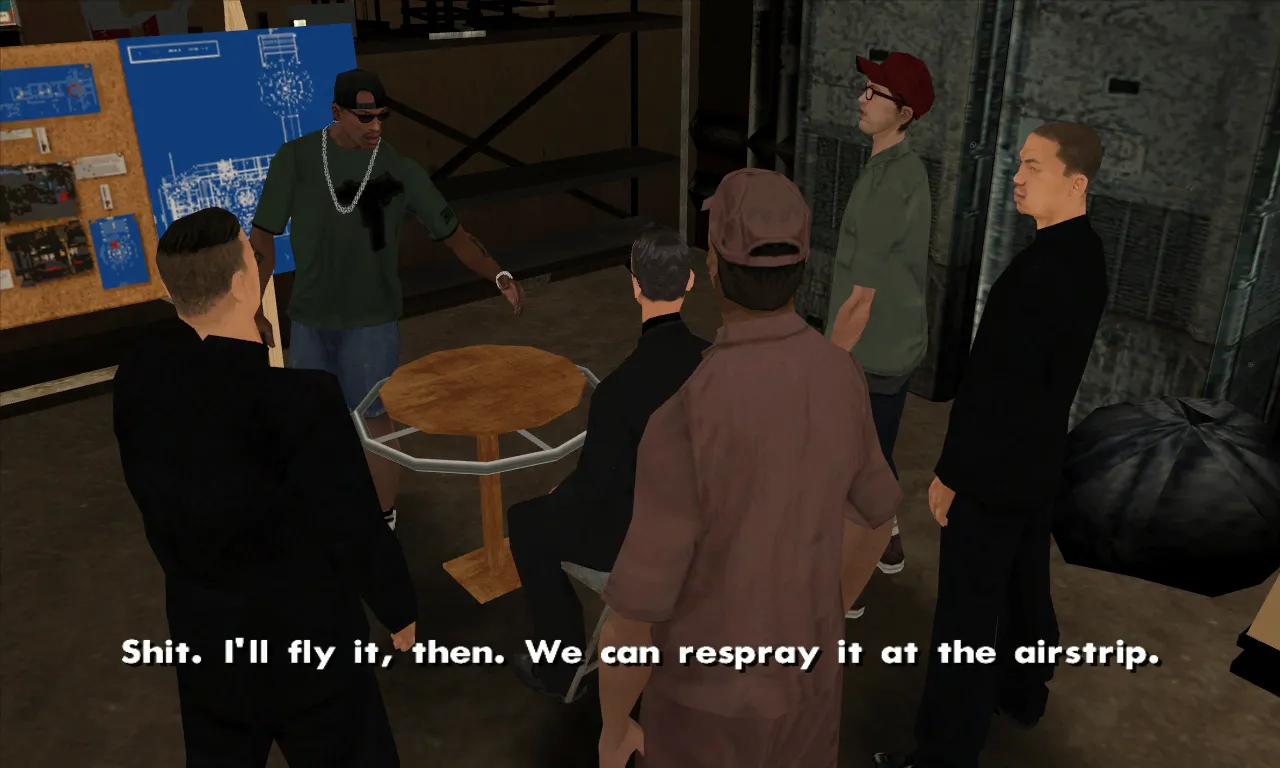 Up, Up and Away! is an optional story mission in GTA San Andreas, given by Wu Zi Mu.
It's the 82° GTA San Andreas mission in chronological order, and it takes place in Las Venturas.
This is an optional mission, but it is required for 100% completion of the game.
Carl steals a armored truck from the K.A.C.C military depot.
Up, Up and Away!: Mission Objectives
Steal the helicopter from the military fuel dump, the gates will open for a military vehicle.
They have sent two gunships to intercept you, use the gun emplacement to destroy them.
The gunships have been destroyed, get to the chopper and get out of there.
Go to the depot and pick up the bank van using the helicopter's winch.
Take the bank van to the Aircraft Graveyard in the desert.
Land the helicopter in the indicated zone.
Up, Up and Away!: Mission Info
Mission Number

82

Mission Type

Side Mission (optional)

Mission Giver

Wu Zi Mu

Location

The Four Dragons Casino (The Strip); Military depot fuel dump

State / Area

Las Venturas
Rewards

Respect +

Unlocked Items

Leviathan
Up, Up and Away!: Video Walkthrough
Original Game Walkthrough (PS2, Xbox, PC):
The Definitive Edition Remaster Walkthrough: