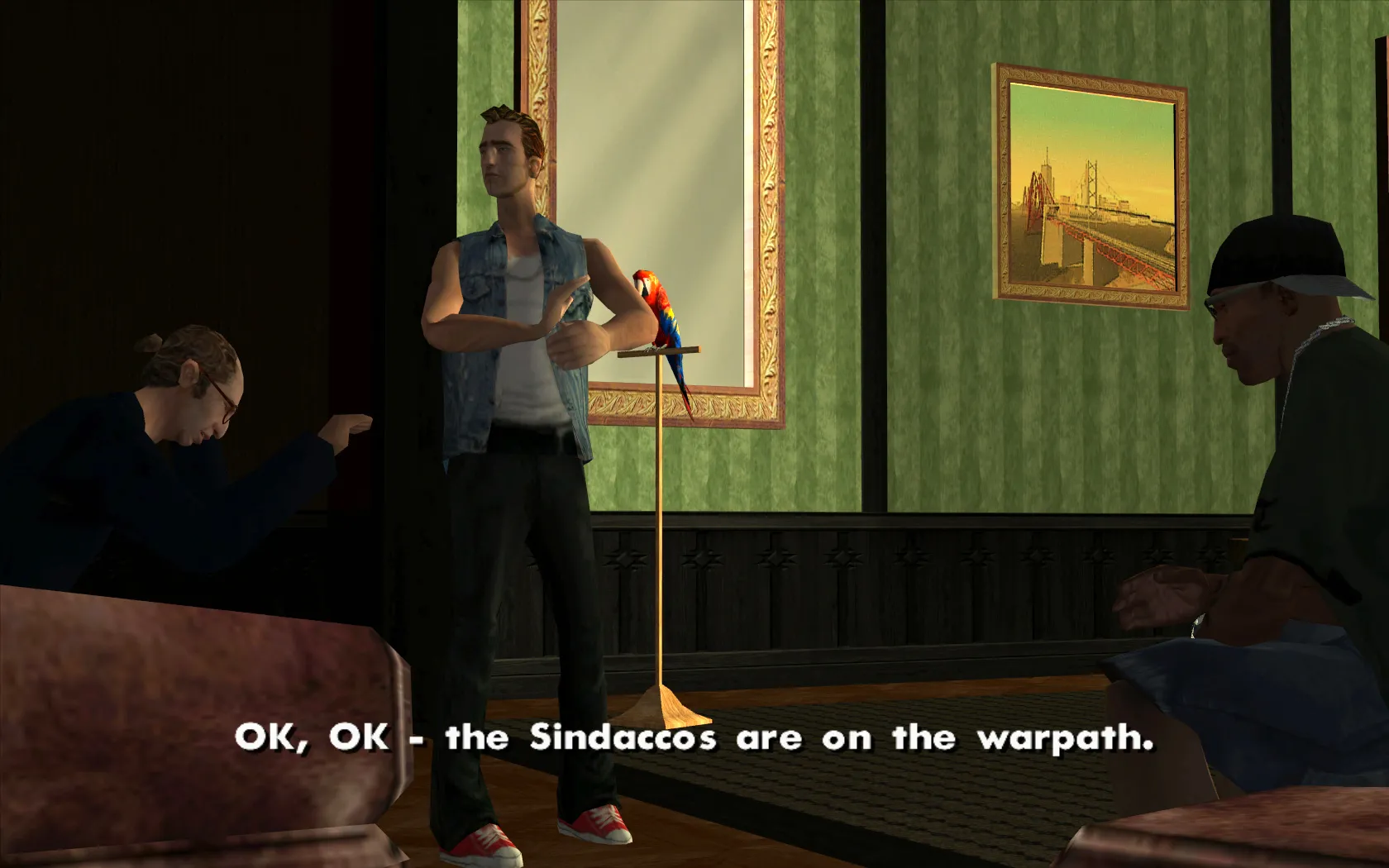 Intensive Care is a main story mission in GTA San Andreas, given by Ken Rosenberg .
It's the 83° GTA San Andreas mission in chronological order, and it takes place in Las Venturas.
Carl rescues Johnny Sindacco.
Intensive Care: Mission Objectives
Find a ride and go pick up Johnny Sindacco from the hospital.
It must have been the Mafia that took Johnny, find the ambulance that contains Johnny.
Ram the ambulance and see how the driver reacts.
Johnny must be in one of the other ambulances, this one's the real deal.
The Mafia have been alerted by a distress call from the ambulance that you just hit.
Find the actual ambulance that the Mafia have taken before they escape!
Johnny must be in the other ambulance, this one's the real deal.
Looks like this is the ambulance that took Johnny, smash it up a bit and show the Mafia you mean business.
Quick! get in the ambulance before any backup arrives.
Drive Johnny back to the meat factory.
Looks like some backup has arrived, get Johnny back to the meat factory.
Intensive Care: Mission Info
Rewards

$5,000; Respect +
Intensive Care: Video Walkthrough
Original Game Walkthrough (PS2, Xbox, PC):
The Definitive Edition Remaster Walkthrough: