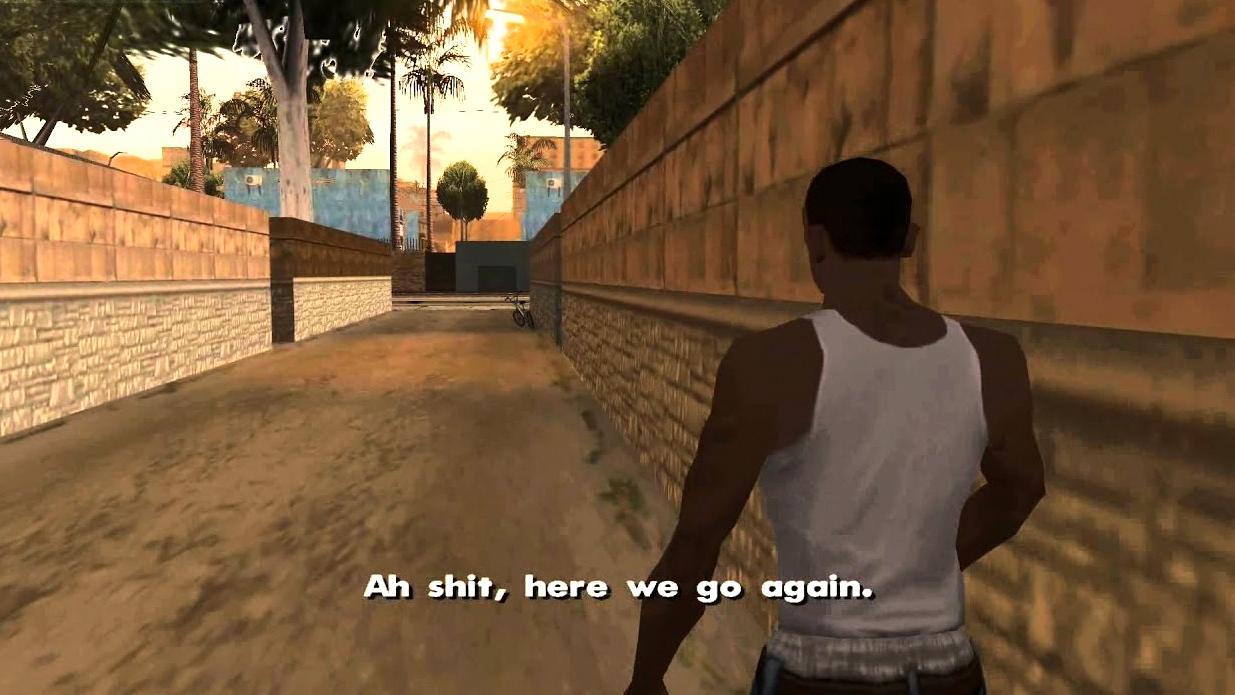 In the Beginning is the introductory cutscene of the GTA San Andreas story mode.
Carl makes his way back to Grove Street after five years away
Since 'In the Beginning' is not considered a mission by the game, when the initial cutscene ends, the player is free to explore Los Santos before actually going to Grove Street.
In the Beginning: Mission Objectives
Get on the BMX bicycle.
Follow the "CJ" icon on the map and go to Johnson House in Grove Street.
In the Beginning: Mission Info
Mission Giver

Carl Johnson

Location

Los Santos International Airport; Jefferson; Grove Street (Ganton)

State / Area

Los Santos
Rewards

Safehouses in Los Santos; Aircrafts in Los Santos International Airport; Maverick in Easter Bay Airport; Access to Red County

Unlocked Items

Maverick Jefferson Safehouse Mulholland Safehouse Roboi's Food Mart Santa Maria Beach Safehouse Verdant Bluffs Safehouse Verona Beach Safehouse Willowfield Safehouse
In the Beginning: Video Walkthrough
Original Game Walkthrough (PS2, Xbox, PC):
The Definitive Edition Remaster Walkthrough: