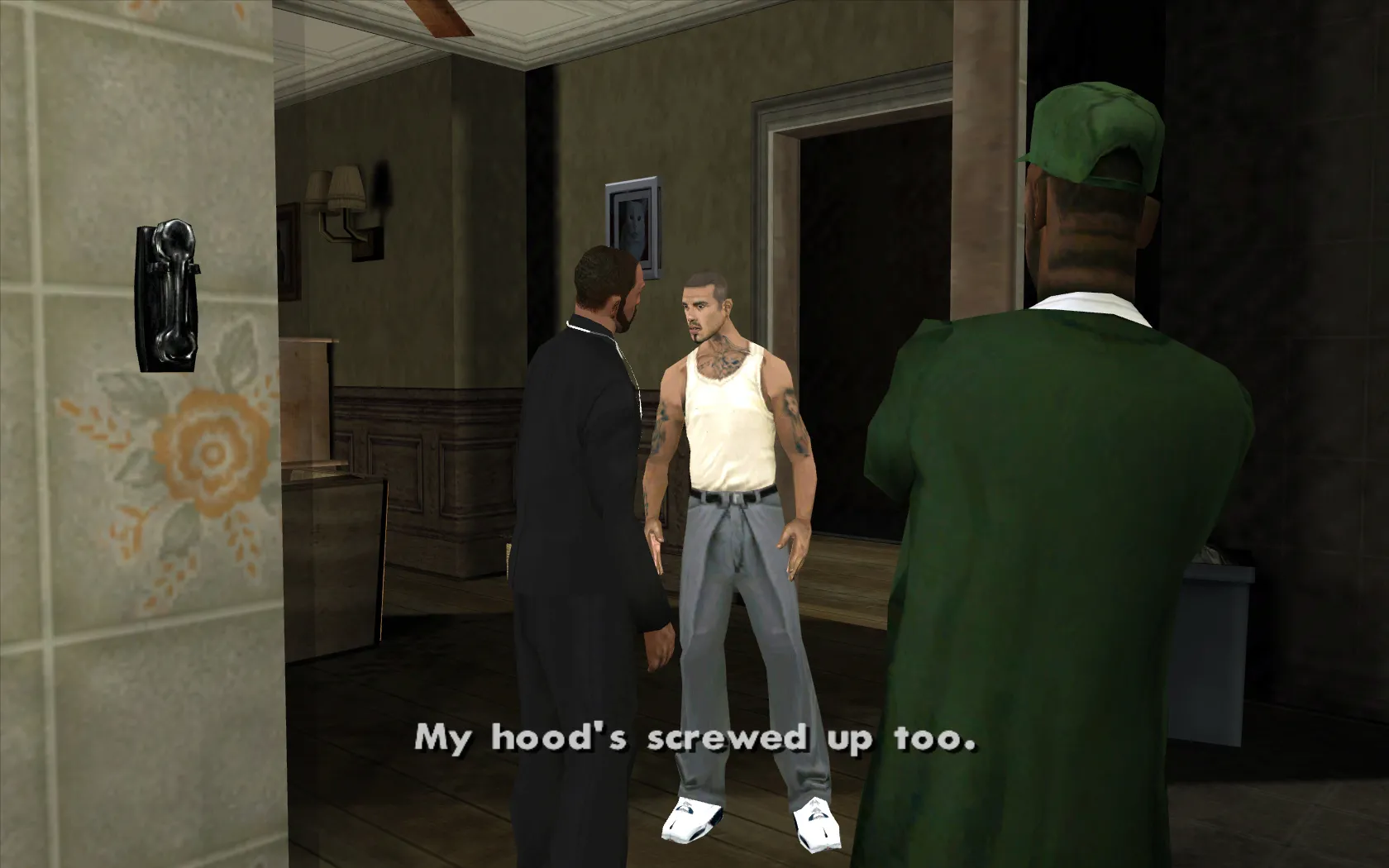 Los Desperados is a main story mission in GTA San Andreas, given by Sweet Johnson .
It's the 99° GTA San Andreas mission in chronological order, and it takes place in Los Santos.
Carl and the Varrios Los Aztecas retake back their territory from the Vagos.
Los Desperados: Mission Objectives
Recruit a couple of Grove street Families gang members.
Go and meet up with the veteranos at Unity Station.
Help Cesar and the OG's clear out the neighborhood.
Head to the alleyway!
Stay close to Cesar and clear out the alleyway.
Defend Cesar.
Finish off the last Vagos.
Los Desperados: Mission Info
Los Desperados: Video Walkthrough
Original Game Walkthrough (PS2, Xbox, PC):
The Definitive Edition Remaster Walkthrough: