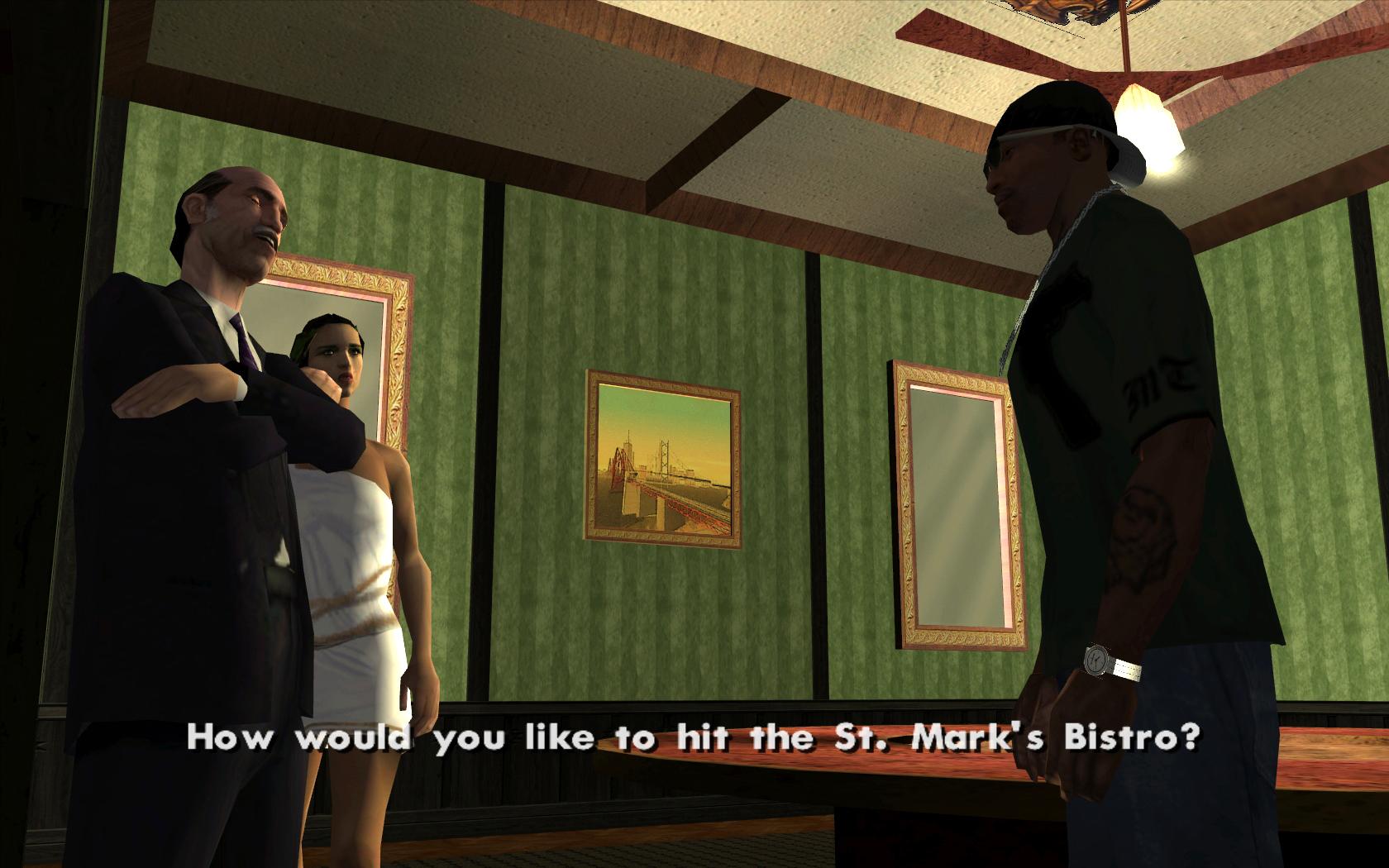 Saint Mark's Bistro is a main story mission in GTA San Andreas, given by Salvatore Leone .
It's the 90° GTA San Andreas mission in chronological order, and it takes place in Las Venturas.
Carl flys to Liberty City to kill Marco Forelli.
Saint Mark's Bistro: Mission Objectives
Get to the airport.
The jet is at the end of the runway, get into it and fly to Liberty City.
Fly to Liberty City.
Kill Forelli and all his bodyguards.
Fly back to Las Venturas airport.
Saint Mark's Bistro: Mission Info
Rewards

$20,000; Didier Sachs; Respect +
Saint Mark's Bistro: Video Walkthrough
Original Game Walkthrough (PS2, Xbox, PC):
The Definitive Edition Remaster Walkthrough: