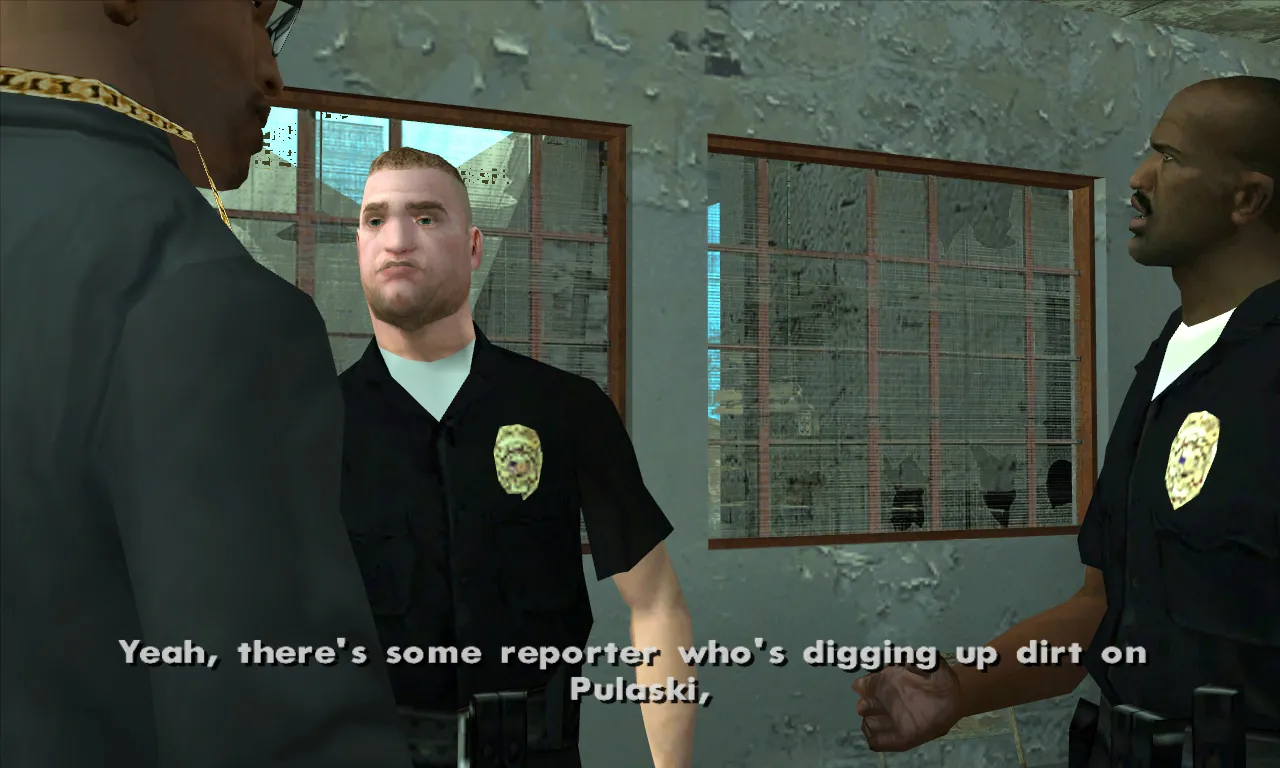 Snail Trail is a main story mission in GTA San Andreas, given by C.R.A.S.H..
It's the 50° GTA San Andreas mission in chronological order, and it takes place in San Fierro.
C.R.A.S.H tasks Carl with sniping a journalist.
Snail Trail: Mission Objectives
Tenpenny has hidden a sniper rifle in the construction site nearby. Go get it.
The reporter is at Cranberry Station. Follow him to his meeting place with the Target, then kill them both.
The train is arriving at the station. You don't have much time before it leaves with the reporter.
The reporter has boarded the train and is heading for Market Station in Los Santos. Follow that train!
The train is approaching Market Station. The reporter will be preparing to exit.
If the reporter suspects he is being tailed he will abandon the interview, so don't get close enough to spook him.
The reporter has left the train. Pick up his trail and follow him to the Target.
The reporter is at the sidewalk looking for a cab. Get ready to follow him.
The reporter has climbed into a cab. Follow him to the Target.
The reporter is approaching his destination. Keep your distance until he meets the Target.
The reporter is ready to meet the Target. You have a sniper rifle. Assassinate them both.
You've killed the reporter. Kill the Target to complete the mission.
Snail Trail: Mission Info
Mission Number

50

Mission Type

Mandatory Mission

Mission Giver

C.R.A.S.H.

Location

Doherty Garage (Doherty); Los Santos

State / Area

San Fierro
Snail Trail: Video Walkthrough
Original Game Walkthrough (PS2, Xbox, PC):
The Definitive Edition Remaster Walkthrough: