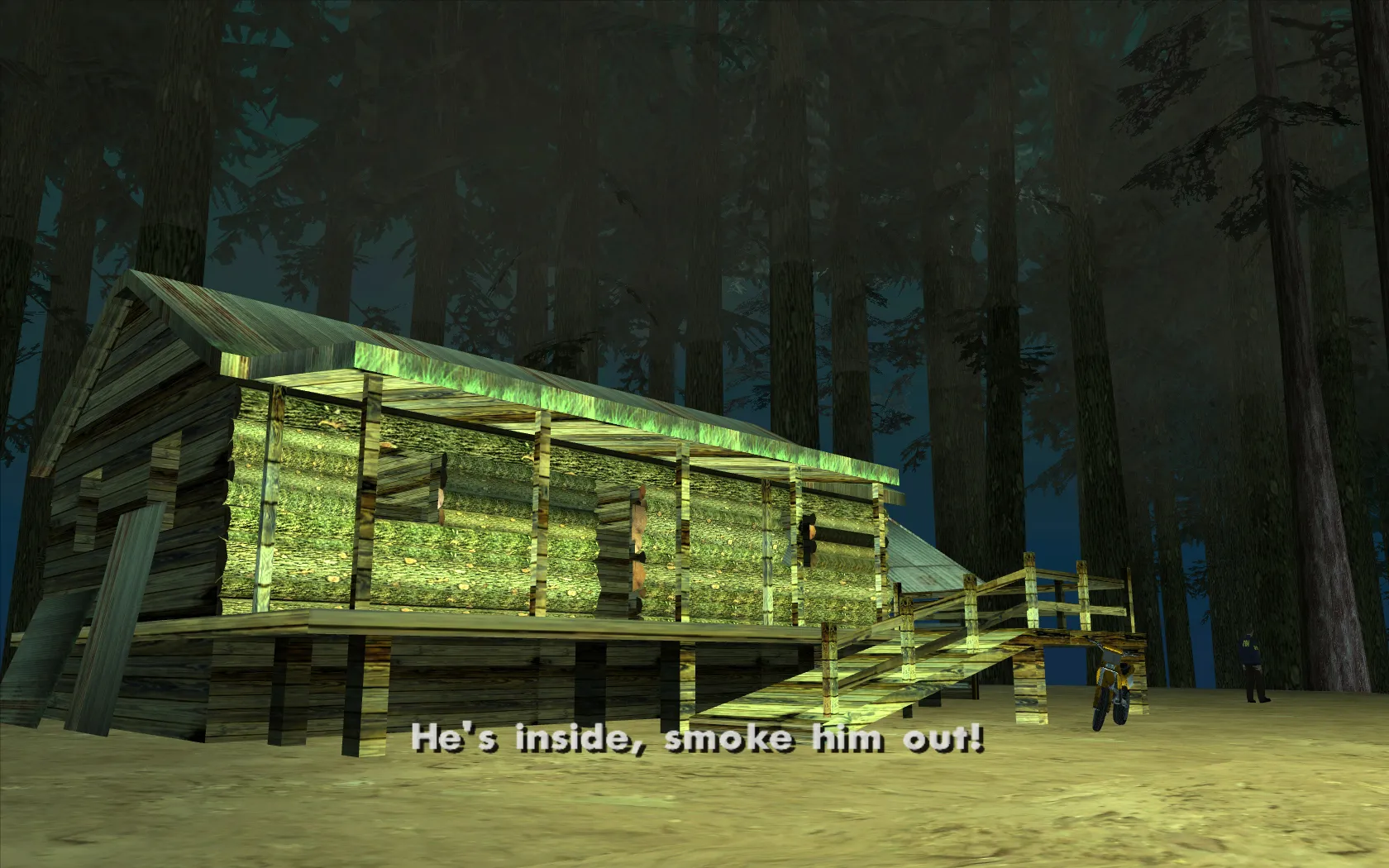 Badlands is a main story mission in GTA San Andreas, given by C.R.A.S.H. .
It's the 29° GTA San Andreas mission in chronological order, and it takes place in Whetstone.
Frank Tenpenny tasks Carl with taking out an FBI witness
Badlands: Mission Objectives
Kill the witness! Bring back proof.
Make your way up the mountain to find that snitch!
He's inside, smoke him out!
Watch out for the feds!
Remember, you need a photo of him in one piece!
Photograph the body.
Take the camera to the drop.
Badlands: Mission Info
Badlands: Video Walkthrough
Original Game Walkthrough (PS2, Xbox, PC):
The Definitive Edition Remaster Walkthrough: