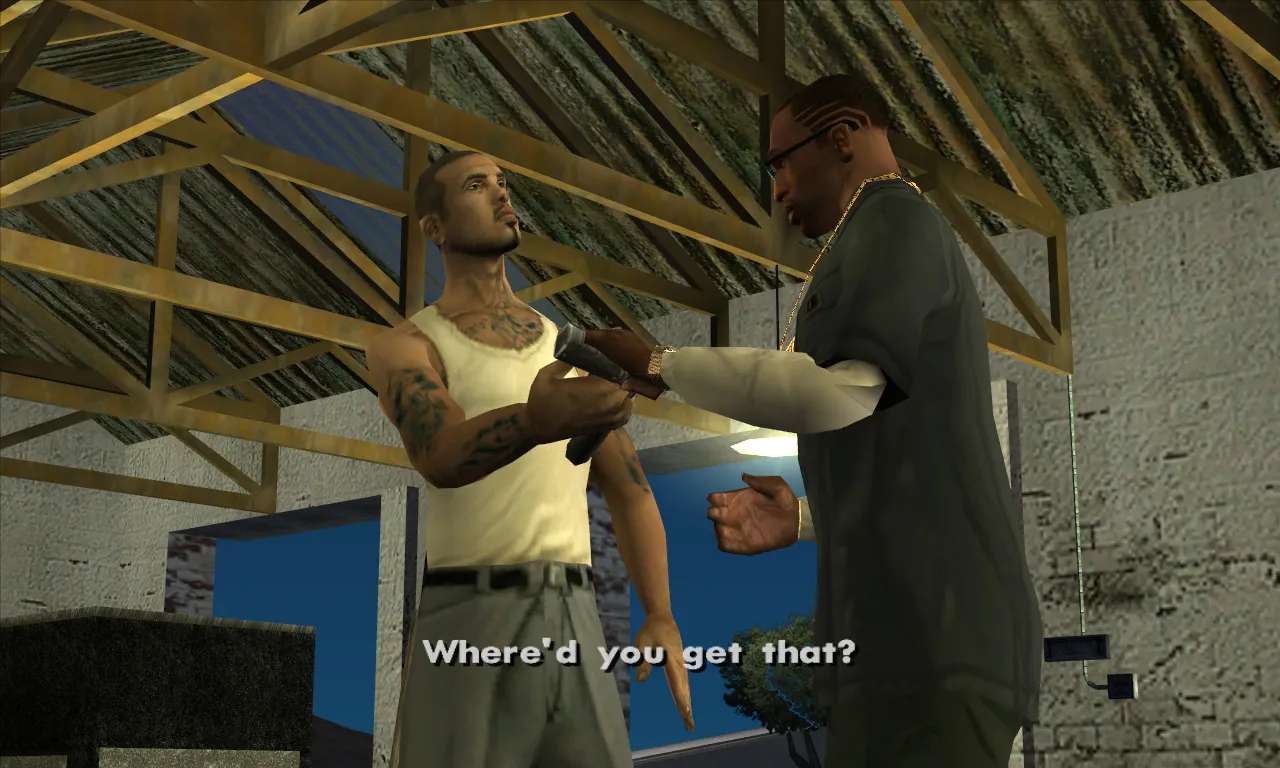 Ice Cold Killa is a main story mission in GTA San Andreas, performed by protagonist Carl Johnson.
It's the 51° GTA San Andreas mission in chronological order, and it takes place in San Fierro.
Carl breaks into the Pleasure Domes and kills Jizzy B.
Ice Cold Killa: Mission Objectives
Go pay Jizzy a visit at the Pleasure Domes club!
Use the Skylight to get into the club!
Sneak up to Jizzy, you need to get that number.
Jizzy's escaping, Hunt him down!
Jizzy's escaping with the phone, hunt him down!
Now collect the phone.
Phone collected!
Ice Cold Killa: Mission Info
Mission Number

51

Mission Type

Mandatory Mission

Mission Giver

Carl Johnson

Location

Doherty Garage (Doherty); Pleasure Domes

State / Area

San Fierro
Rewards

$12,000; Respect +

Featuring

BroadwayPizzaboySavannaStretchWashingtonSilenced Pistol (9mm)Cesar VialpandoJizzy B.The BallasDoherty Garage

Notes

This mission can only be started between 20:00 and 06:00.
Ice Cold Killa: Video Walkthrough
Original Game Walkthrough (PS2, Xbox, PC):
The Definitive Edition Remaster Walkthrough: