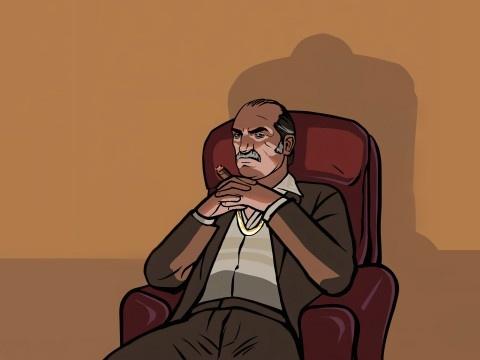 Salvatore Leone appears as a Supporting Character in GTA San Andreas.
Salvatore Leone is the don of the Leone Family, who lives in Liberty City. He owns one-third of Caligula's Palace. He employs Carl in hope he will be able to get him a greater share in the casino.
The character of Salvatore Leone also appears in Grand Theft Auto III and GTA Liberty City Stories.
Salvatore Leone: Character Info
Role

Supporting Character

Gender

Male

Born In Year

1935 (57 years old in 1992)

Nationality

ItalyUnited States

Location

Salvatore's Gentlemen's Club, Saint Marks

Occupation

Leone Family Leader

Also Known As

Sal; Uncle Sal; Mr.Big

Performer / Actor

Frank Vincent

Affiliation

Carl Johnson Maria Latore The Mafia

Weapons

Micro SMG Pistol (9mm) Shotgun
Salvatore Leone: Appearances
Salvatore Leone Missions in GTA San Andreas:

Appearances in Story Missions:
Salvatore Leone: Artworks