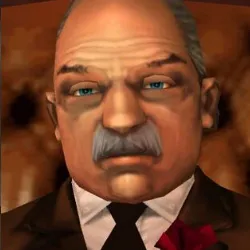 Salvatore Leone appears as a Major Character and Antagonist in Grand Theft Auto III.
Salvatore is the Don of the Leone Family. He also owns the Salvatore's Gentleman's Club which he will often work out of.
He meets Claude during a meeting and takes a liking to him.
Salvatore gives Claude various jobs which benefit the Leone Family.
The character of Salvatore Leone also appears in GTA San Andreas and GTA Liberty City Stories.
Salvatore Leone: Character Info
Gender

Male

Nationality

ItalyUnited States

Location

Salvatore's Gentleman's Club, Saint Mark's, Portland, Liberty City

Occupation

Don of the Leone Family

Also Known As

Sal; Uncle Sal; Mr. Big

Performer / Actor

Frank Vincent

Family

Vehicles

BansheeMafia Sentinel
Salvatore Leone: Appearances
Salvatore Leone Missions in Grand Theft Auto III:

Appearances in Story Missions:
Salvatore Leone Artworks