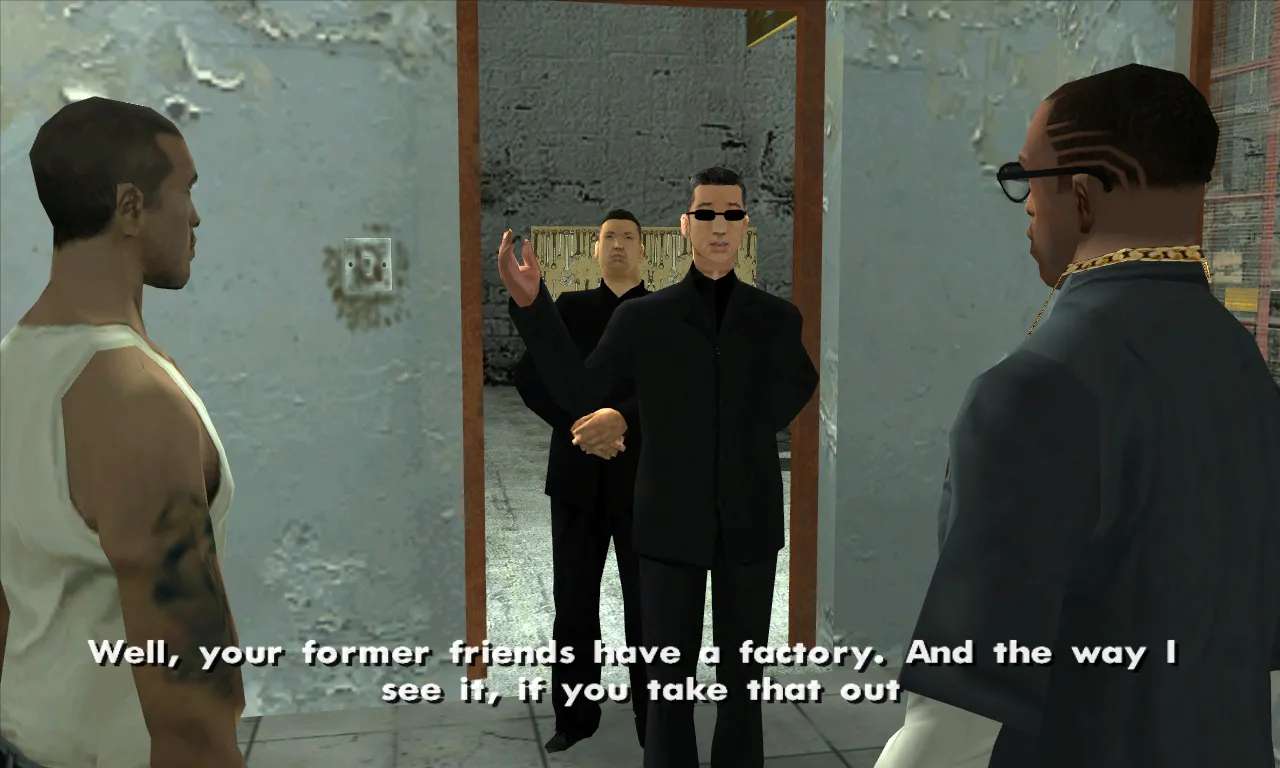 Yay Ka-Boom-Boom is a main story mission in GTA San Andreas, given by Wu Zi Mu.
It's the 60° GTA San Andreas mission in chronological order, and it takes place in San Fierro.
Carl destroys the Loco Syndicate crack factory.
Yay Ka-Boom-Boom: Mission Objectives
Go and pick up the wired car from the Bomb Shop.
Park the car inside the Crack Lab.
Kill the Guards, that will get their attention.
Use the ramp to get into the crack lab.
Park the car near the Chemical containers.
Get out of the warehouse before the timer runs out.
Escape out the Main gates.
They've shut the gate!
Use the Car to ramp over the wall.
Get back to the Garage.
Yay Ka-Boom-Boom: Mission Info
Mission Number

60

Mission Type

Mandatory Mission

Mission Giver

Wu Zi Mu

Location

Doherty Garage, Doherty

State / Area

San Fierro
Rewards

$25,000; Triathons; Access to Tierra Robada, Bone County and Las Venturas; Respect +

Unlocked Items

M4Beat the Cock! (Triathlons)Freight Train ChallengeBurger ShotEl Quebrados SafehouseFort Carson SafehouseMike Toreno's RanchTierra Robada SafehouseWang Cars
Yay Ka-Boom-Boom: Video Walkthrough
Original Game Walkthrough (PS2, Xbox, PC):
The Definitive Edition Remaster Walkthrough: