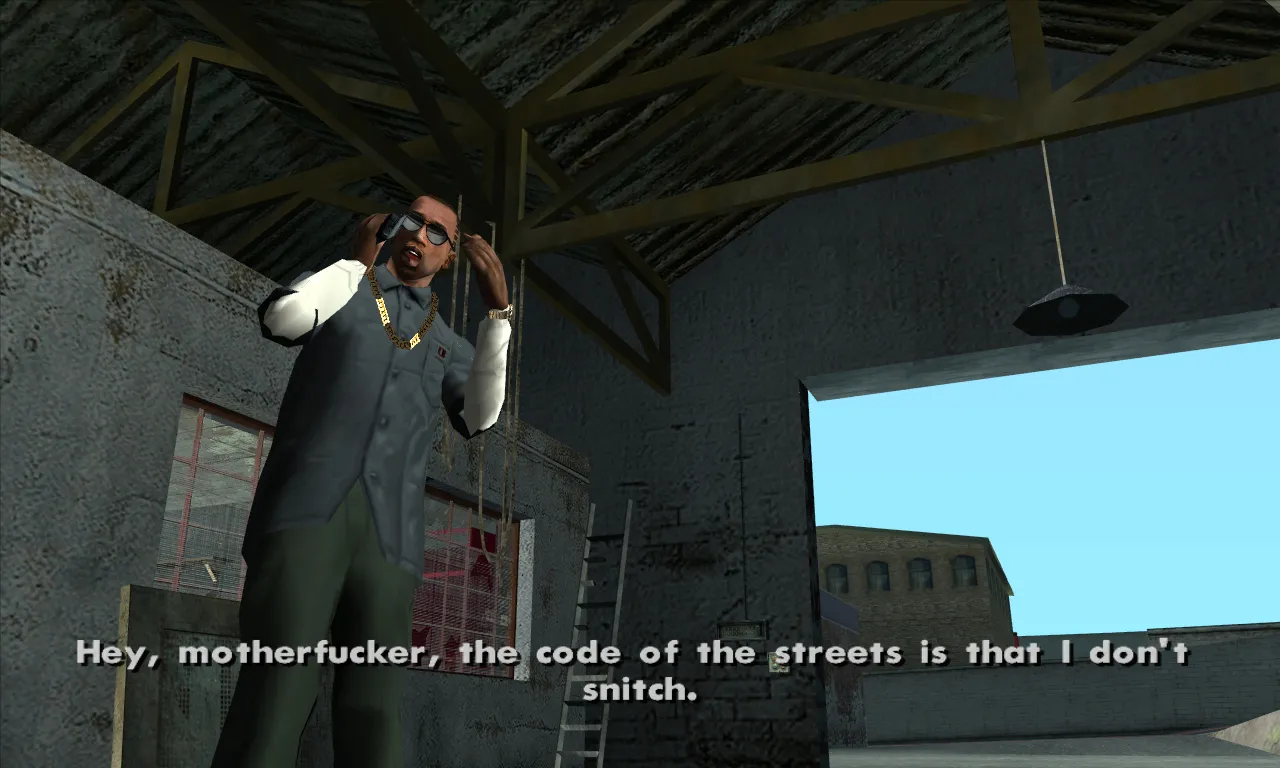 555 We Tip is a main story mission in GTA San Andreas, given by C.R.A.S.H..
It's the 40° GTA San Andreas mission in chronological order, and it takes place in San Fierro.
Carl is tasked by C.R.A.S.H to frame a district attorney.
555 We Tip: Mission Objectives
The D.A. is on his way to the Vank Hoff Hotel in downtown San Fierro. Get over there now.
This hotel operates a valet service. The D.A. will be dropping his car off here shortly.
Follow the valet to the underground car park and waste him. Make sure no one is around.
The valet is in the car park Take him out while he's down there!
Pick up the valet's uniform
Get to the valet car port and wait with the other valets.
The D.A. is driving a blue Merit. Remember it, you'll need to identify it correctly when it arrives.
Make sure none of the other valets service his car first.
Identify and enter the D.A.'s car when it arrives.
You're in the D.A.'s car. Get over to the Garage where the drugs will be planted.
The drugs are planted. Take the car to the valet's car park.
Keep the car spotless or the D.A. will notice.
Park the car in the marked parking space.
A valet is coming to return the D.A.'s car. Get outside the valet car park and call the cops.
555 We Tip: Mission Info
Mission Number

40

Mission Type

Mandatory Mission

Mission Giver

C.R.A.S.H.

Location

Doherty Garage (Doherty); Vank Hoff Hotel

State / Area

San Fierro
Rewards

Valet missions and Uniform unlocked

Unlocked Items

Valet Parking MissionsVank Hoff Hotel
555 We Tip: Video Walkthrough
Original Game Walkthrough (PS2, Xbox, PC):
The Definitive Edition Remaster Walkthrough: