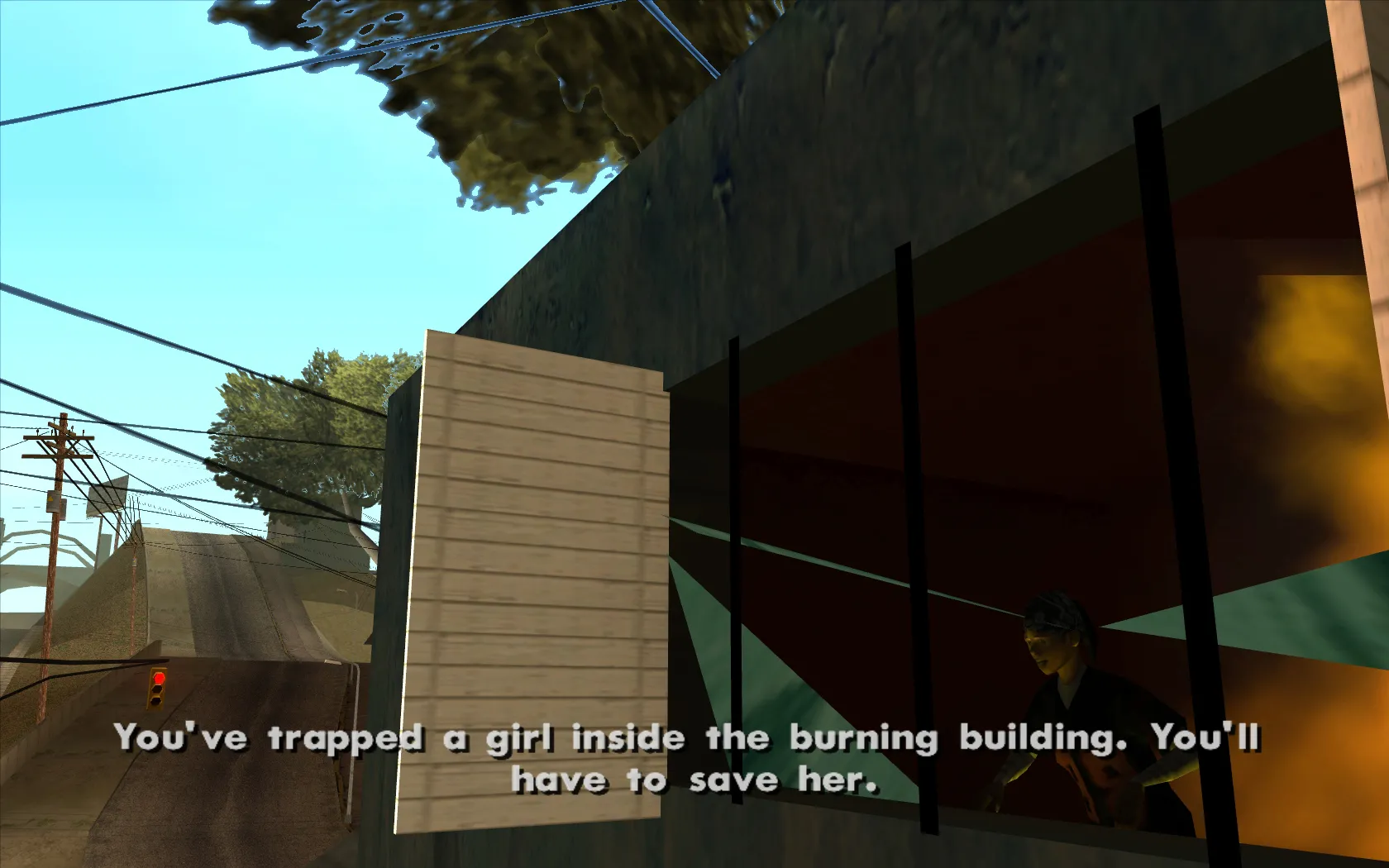 Burning Desire is a main story mission in GTA San Andreas, given by C.R.A.S.H..
It's the 22° GTA San Andreas mission in chronological order, and it takes place in Los Santos.
Carl is tasked by C.R.A.S.H to burn a Vago's member's house down.
Burning Desire: Mission Objectives
Tenpenny has hidden some molotovs in an alleyway in Downtonwn Los Santos. Pick them up.
You've got molotovs. Go to the gang house and torch it.
Torch the house. Throw molotovs into the 5 downstairs windows - that'll make it burn.
Fire in the hole! Keep going.
Good shot! A few more like that should do it.
Up in flames! Torch the next.
Well done. The house is going to burn to the ground.
You've trapped a girl inside the burning building. You'll have to save her.
The girl is upstairs. You don't have much time before she burns.
Go in through the front door.
Take the fire extinguisher upstairs and rescue the girl.
Burning Desire: Mission Info
Mission Number

22

Mission Type

Mandatory Mission

Mission Giver

C.R.A.S.H.

Location

Jim's Sticky Ring, Market

State / Area

Los Santos
Rewards

No monetary reward but $1,000 can be found in the house; Denise Robinson as a girlfriend
Burning Desire: Video Walkthrough
Original Game Walkthrough (PS2, Xbox, PC):
The Definitive Edition Remaster Walkthrough: