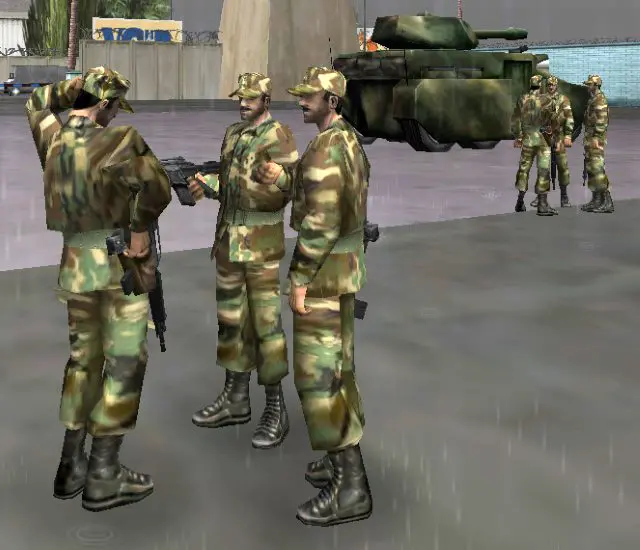 The Military is a government organization featured in Grand Theft Auto III.
The Military is the main defense system of the United States. Members of the army will begin chasing the player once they acquire a wanted level of 6 stars.
The Military uses two vehicles against the player - the Barracks and the Rhino, while members of the army are always armed with M16s.
This Law Enforcement Agency also appears in Grand Theft Auto V, GTA San Andreas and GTA Vice City.
Military: GTA III Info
Group Type

Law Enforcement Agency

Faction Type

Military Force

Nationality

United States

Location

America

Vehicles

Barracks OL Rhino Tank
Military: GTA III Appearances
Appearances in Story Missions: